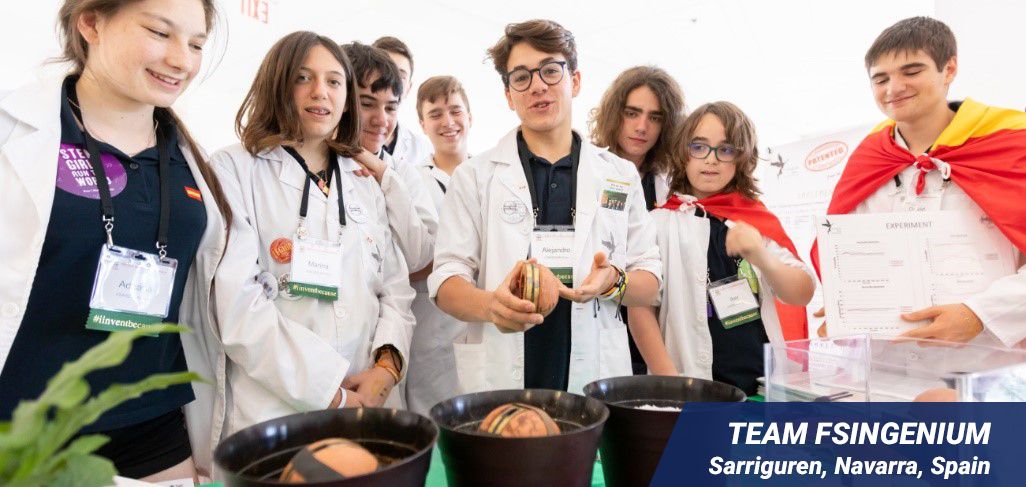 Innovation at FIRST®
From engineering and coding to design-thinking and community outreach, solving challenges with science, technology, engineering and math (STEM) is behind everything we do in the FIRST® community. FIRST programs provide the essential hands-on education, experiences, and inspiration young people need to be driven and build a better world.
Beyond game-play and team challenges, students are expanding their curiosity and confidence to create a better future for themselves and their communities through observing opportunities to real-world problem-solve for improvements, innovation, and inclusion.
To help all FIRST students take their innovations further, we've compiled a list of tips and resources for the innovation process and intellectual property.

From improvements to the water cycle and making space duration more accessible to innovative solutions in waste management and parent-to-school communications, FIRST students have brought their inventions to market, received patents, and incorporated as businesses. Check out recent FIRST team and alumni innovation stories and updates:
FIRST LEGO League – Innovation Project
As part of the MASTERPIECE season, FIRST LEGO League Challenge teams will use critical thinking and innovation to inspire others to learn and be entertained.
Students will collaborate on their ideas and must consider efficient design for their user, possible barriers to implementation, document the evaluation of their invention, and validate their design with professionals working in STEM.
Visit the FIRST LEGO League Blog for tips about the MASTERPIECE Innovation Project.
For questions about the FIRST LEGO League Innovation Project, email FIRST LEGO League.