Computer Science: Critical to the FIRST STEM Experience
Dec 07, 2020
By Libby Simpson, FIRST Education Director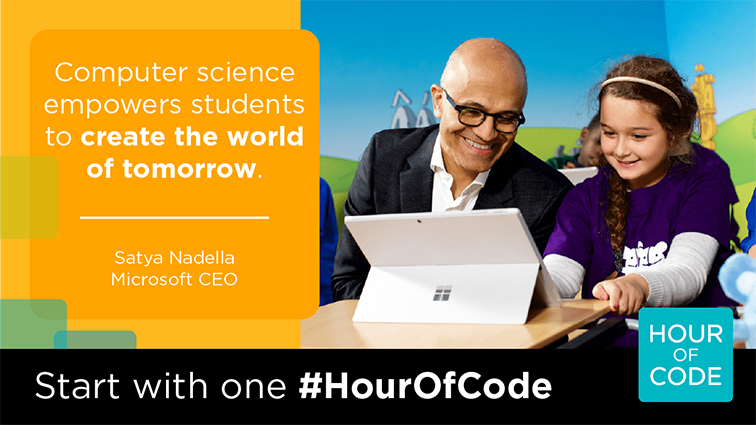 Computer Science (CS) as an educational topic often lies outside the traditional definition of STEM, but at FIRST we cannot disconnect our robotics programs from computer science because it is critical to the success of our participants. Robotics and Computer Science are linked in several different ways, from the programming environment used to give robots their intelligence to the root of computer science education that emphasizes using computational thinking to break down our multi-layered technical challenges.
Computer Science Education Week 2020 at FIRST will identify the various parts of Computer Science that are explored at FIRST and highlight the ability for exploration and preparation of future careers both in and out of the CS field. Beginning in 2013, when I was an engineering and technology education educator, the three-week period between Thanksgiving and Christmas holidays was my favorite time of year. Though CSEdWeek started in 2009 as a call to action to raise awareness of the need to elevate computer science education, the creation of Code.org in 2013 changed the accessibility of content and awareness for CS education. The same way FIRST creates an accessible, interconnected global community around robotics, #CSEdWeek and Code.org have accomplished the same type of movement in the Computer Science education space.
Yes, I did say three whole weeks were my favorite. In my classroom, we didn't focus on CS for just a single hour or day; it is more important than that. In my middle school courses from sixth-to-eighth grade, we spent those weeks exploring a variety of facets of computer science, doing online and offline activities, listening to guest speakers, and connecting all that knowledge by solving problems using both engineering and computer science.
Computers are used in everything we do and will continue to be an integral part of all aspects of our lives, so placing a level of importance and spotlight on CS concepts is critical to ensuring students have a well-rounded view of the technology they interact with and create.

How to Celebrate CS Week with FIRST
Even if you can't spend three weeks of your curriculum, team meetings or outreach time on computer science, this year FIRST is going to give you a variety of great activities to connect to many CS concepts and explore the critical aspects that link to robotics. Below are some ideas and activities you can add to your Computer Science Week plans this year.
FIRST @ Home features all the activities and lesson plans shared below along with several other great resources for STEM learning using programming and computational thinking for every day of CS Week December 7 – 12 and beyond.

Extending Learning Beyond Computer Science Week
At FIRST students have a variety of pathways to gain knowledge and practice skills in computer science through hands-on practice and application of learning. Whether students are just starting the exploration of computer science or have a good idea how computer science will be incorporated into their future careers, marking and celebrating knowledge and skills gained can help encourage continued exploration. For computer science, there are several opportunties to demonstrate knowledge that are portable from school, college and career. Industry certifications from Microsoft and Cisco along with certificates from other organizations are a great way to demonstrate knowledge and build a STEM portfolio.
Whether you pick one activity or many, I hope you'll join us this week as we celebrate the incredible power of computer science education. Happy coding!
---
If you have an inspiring story or piece of wisdom that you've picked up through your experiences in the FIRST community, please reach out to us at inspire@firstinspires.org and inquire about becoming a guest contributor for Inspire.