Why you should invest in the next generation through giving to FIRST
Jun 29, 2020
By Mark Giordono, VP of Development at FIRST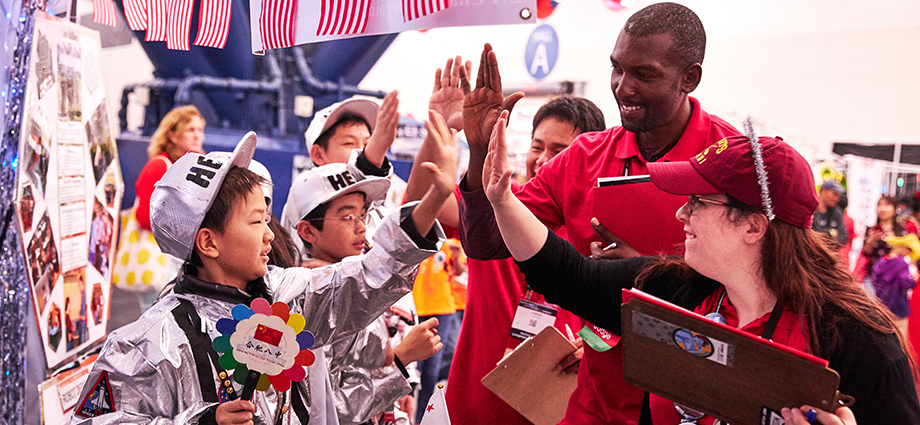 This post was originally published on LinkedIn.
We know there are many incredible organizations in the world doing amazing and impactful work. From providing food and shelter; to fighting racism; to curing disease; to mitigating climate change and enriching our lives with the arts, the list of organizations making a better world is almost endless.
As with saving for retirement or a kid's college fund, those who have the means to donate should invest in a portfolio of charities to have the most sustainable impact. And like with any well-managed investment portfolio, it's good to rebalance your charitable investments from time to time.
Now is a good time to look at your charitable investment portfolio. Clearly there are urgent social and health issues that deserve your immediate support. If you're able to, I urge you to donate and donate more to causes doing good work to fight racism and support global health.
FIRST should also continue to be a part of your charitable investment portfolio, especially with respect to delivering benefits in the long run.
Over 30 years ago, Dean Kamen founded FIRST to inspire young people to become science and technology innovators and leaders, ready to solve the world's greatest technology challenges.
In 2020, FIRST students and alumni are using their FIRST-built skills for good during the COVID-19 crisis. The incredible impact they're making, from creating PPE to building emergency ventilators and grocery-delivery robots, is proof that FIRST is a good long-term investment and now more important than ever.
In the future, we know the world will need even more well-rounded scientists, engineers, and innovators to help solve the challenges of the next 30, and even the next 300 years. We also know that today FIRST programs have a proven, sustained impact on young people– young people– especially young women – deciding to pursue STEM-related majors and careers.
Your investment in FIRST ensures that our programs will remain available for all young people, when and where we're needed, now and in the future.
Please help us raise more innovators by making a donation to FIRST.
---
If you have an inspiring story or piece of wisdom that you've picked up through your experiences in the FIRST community, please reach out to us at inspire@firstinspires.org and inquire about becoming a guest contributor for Inspire.