Today's Leaders: Meet the Youth Advisory Committee
Mar 03, 2021
By FIRST Staff
When we say the FIRST® mission is to inspire young people to be leaders and innovators, we don't just mean when they "grow up." We set out to unlock the potential to innovate, lead, and collaborate to solve problems that each of us has as humans, no matter how young. FIRST students and alumni meet – and often exceed – that potential.
Whether they're working as a team to use technology to solve a real challenge in their community in connection with our season theme, or advocating in their communities or state houses for more opportunities for young people in STEM, FIRST students know how to take what they know and what they're capable of to make the world a better place.
To help inspire youth voice and leadership within FIRST, FIRST HQ formed the FIRST Equity, Diversity & Inclusion (ED&I) Youth Advisory Council (YAC) two years ago. The members are students and recent alumni, who love the FIRST community and want to help foster, cultivate and preserve a culture of equity, diversity, and inclusion within FIRST. For one of their first projects, they assisted in developing ED&I training for youth participants. The committee has also advised FIRST HQ on many other initiatives.
Below, get to know the amazing young people who have served on the committee these past two years.
---

Meet the FIRST ED&I Youth Advisory Committee
Camden C. (they/them), FIRST Alum, FIRST® Robotics Competition Team 3504 "Girls of Steel" (Pittsburgh, Pennsylvania)
"I joined the YAC because I would like to improve FIRST as a program. I enjoy baking and carpentry. As of right now, I would love to research the intersections of psychology and robotics."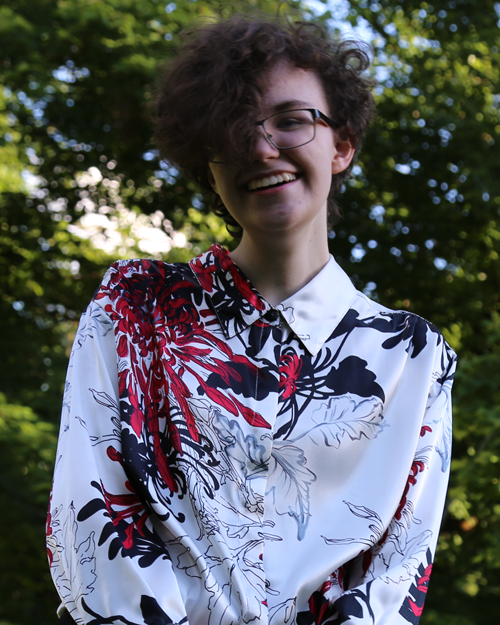 Erica R.
(she/her),
FIRST
Alum,
FIRST
Robotics Competition Team 5885 "Villanova WiredCats" (LaSalle, Ontario) ED&I YAC Chair
"I joined the YAC because I wanted to help elevate the values of ED&I within the FIRST community and encourage others to do the same. I am also passionate about empowering girls in STEM and showing them that they can accomplish anything they put their minds to. As a mechanical engineering student, I work to empower girls in STEM through Women in Engineering as well as mentoring an all-girls FIRST® LEGO® League team. In the future, I hope to use my engineering degree to create rehabilitation devices for children with special needs."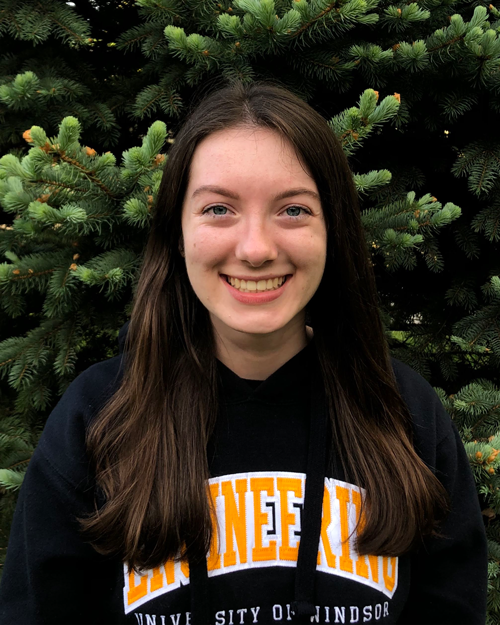 Isabella K.
(she/her),
FIRST
Alum,
FIRST
®
Tech Challenge Team 9890 "RUBIES" (Minneapolis, Minnesota)
"I joined the YAC because I am very passionate about helping to make FIRST more accessible to students of all backgrounds. My team worked to make FIRST programs available in more schools, specifically concentrating on public schools in our city of Minneapolis. I'm pursuing a dual degree in mechanical engineering and Spanish studies right now, and I hope to work as a design engineer someday."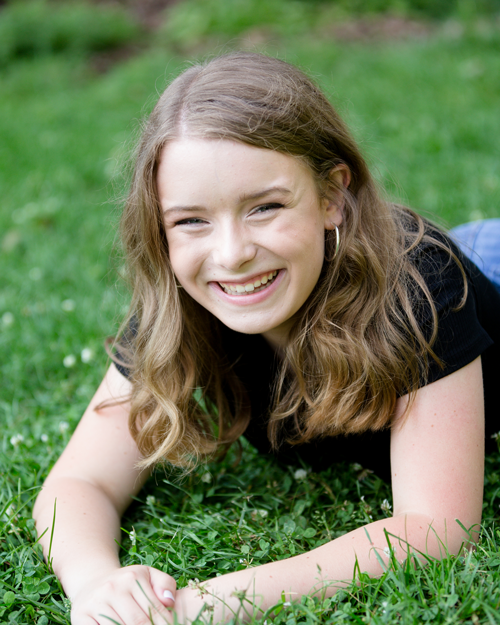 Kyna M.
(she/her), VP Outreach Activity,
FIRST
Robotics Competition Team 624 "CRyptonite Robotics" (Katy, Texas; Alum of
FIRST
LEGO League Team 25108 "Brainiac Maniacs")
"I joined the YAC because I wanted to be able to positively impact the culture of FIRST, making it a more approachable and accessible organization. I have a passion for outreach, and working with underserved communities, so joining was an opportunity to represent the people I work with and the issues they face. Outside of robotics, I sculpt, read, cook, and work on puzzles. In the future, I wish to continue my humanitarian work and become an engineer."
Madalyn N.
(she/her), VP of Robot/Chief Projects Officer, Team 1622 "Team Spyder" (Poway, California)
"I joined the YAC to champion for equity, diversity, and inclusion in STEM Education. I am very passionate about bridging the gender STEM gap and empowering girls to reach their full potential in STEM. I love mentoring or volunteering in all levels of FIRST locally & globally. Outside of robotics, I enjoy flying drones and 3-D printing. In the future, I plan to pursue a career in engineering or computer science."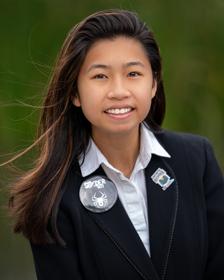 Medinah A.
(she/her), Lead Systems Engineer,
FIRST
Robotics Competition 7514 "EVE Robotics" (Atlanta, Georgia)
"Hello! I'm a senior at Northeast Independent Preparatory School and I've been participating in FIRST for over nine years. I have a strong passion for closing the gender and diversity gap within STEAM, which motivated me to join YAC. When I'm not working in the machine shop, I love spending time listening to music, any genre from alternative rock to R&B. I also really enjoy art, especially photography and canvas painting. Post-graduation, I plan on majoring in mechanical engineering with a minor in computer science."
Namirah Q.
(she/her), Project Management Lead, Outreach,
FIRST
Robotics Competition Team 7480 "Machine Mavericks" (Kingston, Ontario)
"I joined the YAC to connect and work with other youth leaders in robotics to champion innovative ideas that promote greater equity within the FIRST community. Equity, diversity, inclusion, and accessibility are extremely important to me and I am very fortunate to work alongside likeminded and motivated individuals on our Council. Outside of robotics, I love learning languages, breeding fish, and brewing bubble tea! I am currently in my senior year of high school and plan to pursue my interests in medicine and innovation post-secondary and beyond."
Ruhi L.
(she/her),
FIRST
alum,
FIRST
Robotics Competition Team 1902 "Exploding Bacon" (Orlando, Florida)
"I joined the YAC to have a more active voice and engage with the greater FIRST community. I really enjoy working and volunteering for nonprofits. I hope to design medical devices one day!"
Samyukta S.
(she/her), participant,
FIRST
Tech Challenge Team 16656 "The Thunderbots" (Granite Bay, California; Alum of
FIRST
LEGO League Team 428 "The Thunderbots")
"I joined YAC because I've always been super into outreach and spreading the word about FIRST whenever I possibly can. Outside of robotics. I'm super into photography, creating short films, and cooking. Something that makes me unique would be my determination because I'm a huge introvert, but I'm constantly trying to get more out there. My future isn't decided, but it ranges from aerospace engineer, psychologist, professional chef, film director, and even travel blogger."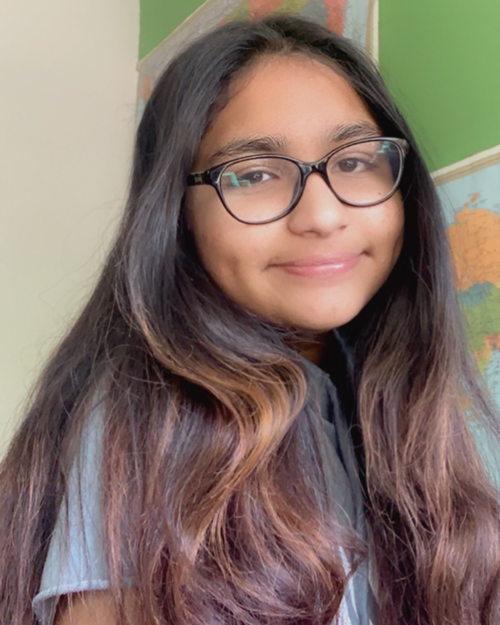 Yixin Z.
(she/her),
FIRST
alum and mentor,
FIRST
Robotics Competition Team 7659 "HNMCS Robotics" (Mississauga, Ontario)
"Although robotics is one of the things I enjoy the most participating, I am also a big fan of music. I love singing, playing the piano and the guitar, and listening to musicals. As an Asian female in engineering, I am really passionate about promoting gender equality, not only just limited to engineering, but also cross the whole FIRST community."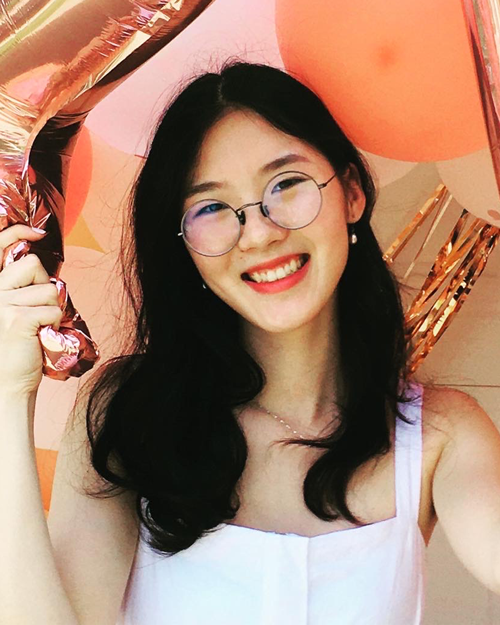 Zack B.
(he/him, they/them), Outreach Director,
FIRST
Robotics Competition Team 1111 " Power Hawks Robotics" (Edgewater, Maryland)
"I joined the YAC to not only improve my understanding of YAC topics, but to help others in the FIRST community learn with me. Despite my current team position, I love computer science and hope to major in that in college. Outside of the YAC I also am a student administrator for LGBTQ+ of FIRST, participate in Model UN, and am active in a local running club."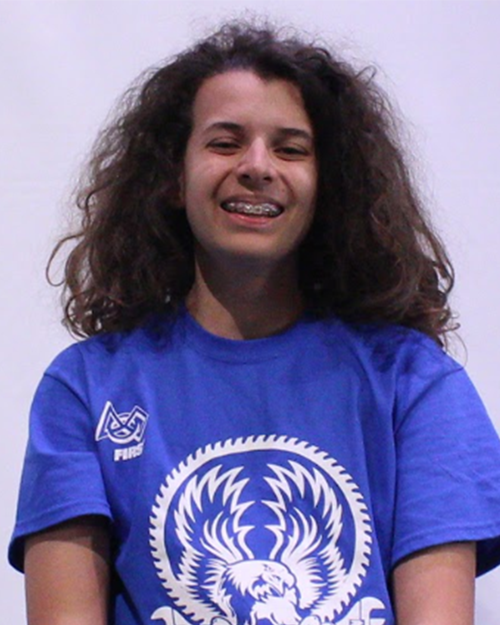 ---
If you have an inspiring story or piece of wisdom that you've picked up through your experiences in the FIRST community, please reach out to us at inspire@firstinspires.org and inquire about becoming a guest contributor for Inspire.