Be the Lead Learner: Parent Tips for STEM Education from Home
Dec 03, 2020
By Libby Simpson, FIRST Education Director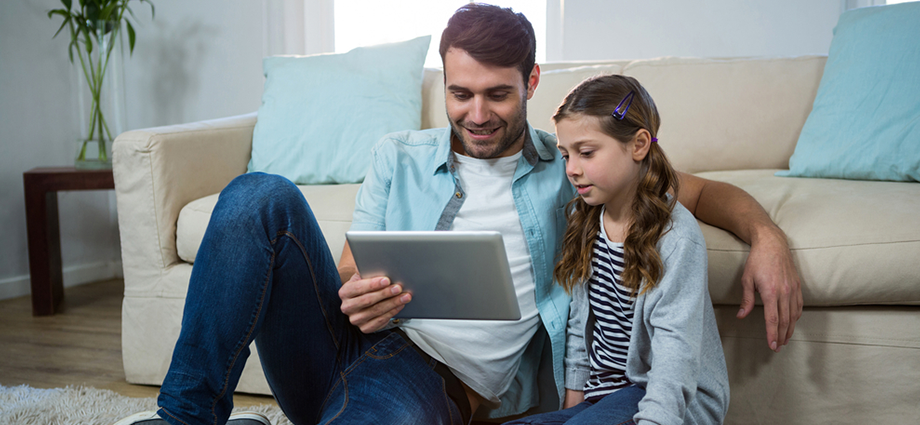 At a recent session for FIRST® Strategic Partner Rockwell Automation's Automation Fair at Home virtual conference, I had the privilege to talk about our FIRST resources that we have developed for family engagement in STEM learning at home. "Parent Resources for Remote Math and Science Learning" focused on creating an environment and mindset for STEM learning at home. We covered a lot in our 20-minute session. Below, I break each topic down a bit more and share some of the great resources we have developed at FIRST to support remote STEM learning and engagement.

Optimize your home learning space
The question of how to create the right environment for learning implies that there is a perfect scenario for learning. As a former teacher, I agree that certain tools in a learning environment are important, but I have experienced that learning can take place ANYWHERE and in fact can be much more powerful when learning takes place in a variety of different environments.
Having a physical space that exactly matches the conditions in a brick and mortar learning environment isn't reality for most parents to achieve at home. So sometimes it's about the transformation of spaces during the day. The kitchen counter transforms from breakfast table to English class via Zoom and later a Science lab, if need be. The emphasis is on what activity is taking place in the space and having boundaries for your entire household to give that space to whomever needs it for learning. We have a great parent's guide to think about how to organize day-to-day life using goals, time management and a growth mindset.
Be the lead learner at home
More than the physical space, it is important to give mental space to the fact that learning is always happening. Be the lead learner in your home. As parents, we may not always be confident in our skills – I hear this a lot about STEM subjects especially. Embrace it in a fun way and dive into the learning together.
In this context, "learning" is not "homework or a lecture" but applying what we learn in a different context. At FIRST, we are all about thinking hard and trying to solve difficult problems – which are nothing more than a series of small steps in learning or doing – not always huge leaps. Talking about STEM with your children isn't about convincing them STEM is cool but showing them that learning can be found everywhere.
Keep the spark of curiosity alive by asking your children questions like, "How do you think that works?" "How did they do that?" "How could you do … ?" These put the responsibility for learning back on your child. My favorite teacher adage is, "Whoever is doing most of the work is doing most of the learning." Asking questions is easy. Thinking about the answer to the question and coming up with the answer is the harder part and where the learning takes place.
Embrace creativity, play, and fun in STEM learning
Fun is a FIRST Core Value for a reason – creativity and playful discovery are key to engaging everyone in your family in STEM. Our FIRST at Home series of activities for PreK - 12th grade can help you bring out the fun in STEM learning. Most of the activities can be done at home with materials commonly found around the house. It isn't dependent on having a robot or even a computer. These activities are a great way to introduce STEM in a fun way at home and encourage learning by being creative and playful with your children. They all involve solving problems with the engineering design process. You can practice having your child embrace challenges, experience failure and encourage them to push past what the do not know YET to keep thinking and learning.
---
If you have an inspiring story or piece of wisdom that you've picked up through your experiences in the FIRST community, please reach out to us at inspire@firstinspires.org and inquire about becoming a guest contributor for Inspire.