Teaching the Future with Middle School Educator Tammy Hickey
Christa McAuliffe's Former Student Reflects on Her Legacy
Mar 31, 2021
By FIRST Staff
Tammy Hickey has been a teacher for over 15 years. She teaches Physical Education at Buffalo Creek Middle School in Manatee County, Florida, and is also an assistant softball coach at Parrish Community High School. As a high school student in New Hampshire, Hickey had special teachers and coaches who helped inspire her career path, but one in particular taught her to reach for the stars: Christa McAuliffe.
Christa McAuliffe's "Teacher in Space" legacy, most recently reflected on the 2021 Christa McAuliffe Silver Dollar released during the 35th anniversary of the Space Shuttle Challenger disaster, exemplifies the incredible impact teachers like Hickey have on their students – and therefore, the future. Hickey reflected on McAuliffe's classroom impact and why it is as important as ever to teach kids to be active through education and extracurricular activities.
---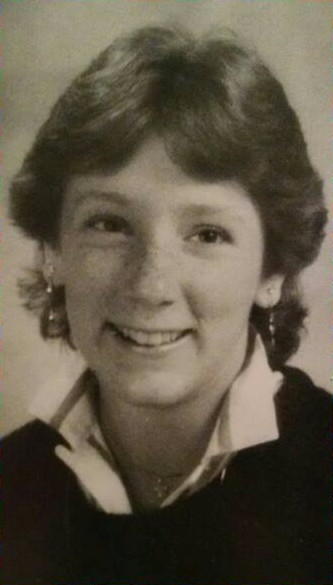 Tammy as a senior at Concord High School, NH
FIRST: Christa McAuliffe famously said "I touch the future. I teach." What inspired you to become a teacher?
HICKEY: I wanted to become a teacher to make a difference in the lives of students. Sports were a big part of my life and I wanted to be an inspiration and encourage them to be the best they can be. I had a couple of special teachers and coaches who influenced my desire to learn and get better, and they still influence me today. The importance of education and extracurricular activities is essential in keeping them on the right track to success.

FIRST: As a former student of Christa's, what do you remember about her as a teacher? How did she impact you?
HICKEY: One of those who influenced me so much was Christa McAuliffe. She brought real life into the classroom. I never liked social studies, but she made me WANT to learn by keeping it real, keeping it interesting and most of all being so personal with each student. She was welcoming, caring, and personal. It almost felt as though she was a best friend or a mother. Walking down the halls of Concord High, it was easy to just stop and have a conversation and/or a laugh with her.
When she announced to her classes that she was going to try for the Teacher in Space program, deep down I felt she was going to get it. From there on she kept us all in the loop at each step of the way including sharing the questions she had to answer, bringing in space ice cream, showing us how the bathrooms worked on the space shuttle, etc. She showed us that you can "reach for the stars" because that's what she did and almost made it there... literally.

FIRST: What inspires you about the current generation of students you teach?
HICKEY: The current generation of students is very different from when we grew up. Phones and technology are the norm now, and so it's so much more important to keep them interested in staying active. I feel like that is why my job is important now more than ever. When we grew up, we were always outside involved in sports and activities with friends. It was the norm. Now they tend to want to stay in front of a screen. It's a challenging time to keep them interested in learning and staying healthy but there are many who are, and I'm motivated to encourage this as much as possible.

FIRST: This has been a particularly challenging year to be an educator. What has it been like for you?
HICKEY: This year has been very different and challenging. Our district started with options of eLearning, hybrid or full-time brick and mortar. We changed to either full time eLearning or brick and mortar after the first part of the year. I've been lucky enough to be able to be in school with the students full time. It's so important that they have face to face. They need the encouragement and interaction. If I had to stay home and eLearn at their age I don't think I could have been successful. Many who chose that this year were not. They missed their friends and they missed being in a classroom. As they've filtered back to school, they have expressed how thankful they are to be back. I think many appreciate being in school now. I know I do after being sent home to teach for the last quarter last year.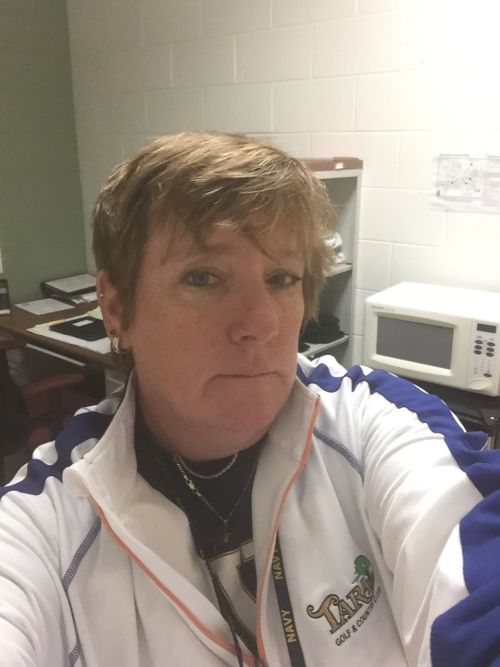 Tammy currently teaches P.E. in Manatee County, Florida

FIRST: Other than Christa, who is an educator or STEM leader who inspires you and why?
HICKEY: I've always been interested in the field of science and if I could choose an additional career, it would have been marine biology or studying nature/forestry/animals. I had an ornithology professor in college who absolutely loved what he did. It was obvious because the way he spoke/presented and bringing us out into the field to study and show us the varieties of birds, habitats, and behavior. It was a very difficult class but a lot of fun and I learned so much.

FIRST: What advice to you have for the next generation of educators?
HICKEY: The key to being a good educator is loving what you do. If you truly love and believe in what you teach, then it will reflect on the students. Let them get to know you, treat them as little people because that's what they are. They're not "beneath" you. They want to learn even if they don't show it. Show you care and have patience. The best thing in the world is to hear from them later and have them tell you they miss you; they appreciate what you did for them, you inspired them or something to that effect. THAT is why we do it. They are our future.
As an organization serving PreK-12 students and teachers, we're inspired to use our platforms to spotlight the next generation of Christa McAuliffes and those she inspires. Subscribe to the Inspire blog for more interviews with the teachers, educational administrators, and others who are inspiring young people to look toward the future.

Related posts in "Teaching the Future" Blog Series
---
If you have an inspiring story or piece of wisdom that you've picked up through your experiences in the FIRST community, please reach out to us at inspire@firstinspires.org and inquire about becoming a guest contributor for Inspire.