Scholarship Provider: University of Cincinnati
Jan 07, 2016
Written by University of Cincinnati
How are you going to stand out when you enter the workforce? In today's competitive job market, it is essential that your college experience provides more than a Bachelor's degree. The University of Cincinnati does just that.
FIRST Scholarship Provider: Kettering University
Jan 06, 2016
Written by Kettering University
Kettering University student Harrison Ford '16 was one of 11 individuals appointed to Michigan Gov. Rick Snyder's MiSTEM Advisory Council on December 23, 2015.
Interested in Apple Camp?
Dec 21, 2015
Written by Michelle Long
We're excited to let you know that FIRST has been offered the opportunity to nominate applicants for a camp hosted by Apple this summer. Details (and the application) are on our Alumni site, but here are some core nuggets:
4 Best Websites for College Graduates Seeking Jobs
Dec 18, 2015
Don't be mistaken--looking for a job is a full-time job in and of itself. It's not a task you can juggle between watching TV, napping, and hanging out with friends. If you're serious about landing a good job, you need to dedicate hours each day to the search. The good news is that the following sites have consolidated a lot of the information you need... read more at Inc. 
Ever thought about becoming an astronaut?
Dec 04, 2015
Written by FIRST Staff
FIRST Alumna and NASA Intern Kirsi Kuutti has some tips if you're considering applying!​
Astronauts are unavoidable in your daily work at Johnson Space Center. They are on the phone talking about flight plans as you try to pass on a bicycle, in meetings about future missions as you doodle on a note pad, and in front of you in line at the cafeteria as you wait to get chicken tacos. Us interns have had many opportunities to attend lectures put on by astronauts and attempt to squeeze every tidbit out about becoming an astronaut too.  
Now Open: 2016 Bart Kamen Memorial FIRST Scholarship
Oct 23, 2015
Written by FIRST Staff
In 2012, the Bart Kamen Memorial FIRST Scholarship was established, in memory of long tenured and passionate FIRST supporter, distinguished pediatric oncologist, cancer pharmacologist and devoted family man, Bart Kamen. 
Looking for Internships?
Oct 09, 2015
Written by FIRST Staff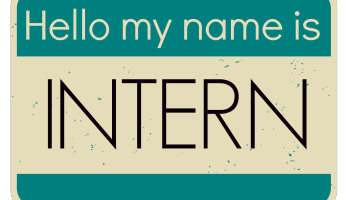 Have you checked out the Internship Portal yet? Now is the time of year when many companies are starting to fill spaces for summer internships – It feels early, but there are already some looming deadlines.
FIRST Tech Challenge - Are you ready!!???
Sep 09, 2015
Written by FIRST Staff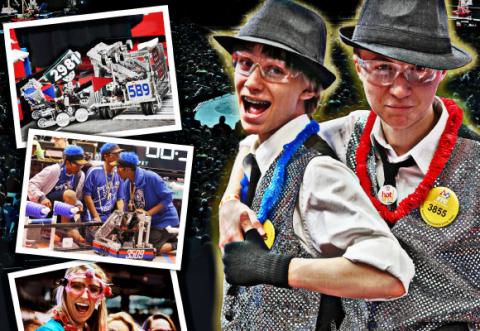 FTC are you ready!? I know that I'm looking forward to FIRST Tech Challenge Kickoff this weekend!
In celebration of the 2015/2016 FIRST Tech Challenge Season – I wanted to share a few FTC-specific tips on searching for scholarships.
Welcome to the 2016 Scholarships Blog
Aug 30, 2015
Welcome to the 2016 FIRST Scholarships Program! I'm Michelle, the Alumni Programs Manager at FIRST HQ.  I'll be your guide through our Scholarship and Alumni Programs; You can reach me if you have any questions or needs at scholarships@usfirst.org or alumni@usfirst.org or leave a comment below.
Here are some of the important updates on all the parts of the FIRST Alumni Programs:
Scholarship Provider: Kettering University
Jul 09, 2015
How cool is this: The FIRST Robotics Community Center at Kettering University. Do you look at a product, a process, or an idea and wonder "Why can't it be smarter? Faster? Simpler? Cleaner? Cooler?" Then you belong at Kettering University. In partnership with FIRST, Kettering University awards up to 20 merit based scholarships with a four and a half year value of $22,500.
31 - 40 of 40 results
Pages