Back To Search
FIRST Robotics Competition operates under two competition models, the "District" Model and the "Regional" Model.
District Model Teams have the opportunity to compete at two smaller-scale District Events as part of their season registration. Some District Teams will earn enough ranking points at these District events to earn their way to the District Championship Event. Each District sends a representative number of Teams to the FIRST Championships through the District Championship Event. District Teams are currently allowed to compete at Regional Events, under some restrictions.
Regional Teams compete at one, usually larger-scale, Regional Event as part of their season registration. From each of these Regional Events, seven Teams usually qualify for the FIRST Championships. Regional Teams are currently not allowed to compete at District Events.
Teams are assigned to the District or Regional model based solely on their location. Any Team that is not in a District geography is automatically a Regional model team.
Below are maps of countries where only a part is in the District Model. Note that while Israel is currently operating under the District model, we do not show a map as the entire country falls under that model.
If you have any questions about this, please contact us.
FIRST Robotics Competition Teams in the US Competing in the District Model

FIRST Robotics Competition Teams in Canada Competing in the District Model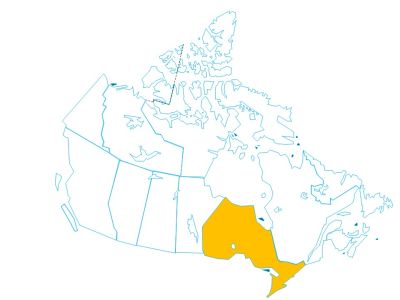 US District Teams by State
| | | |
| --- | --- | --- |
| Alaska | Maryland | Rhode Island |
| Connecticut | Massachusetts | Vermont |
| Delaware | Michigan | Virginia |
| Eastern Pennsylvania | New Hampshire | Washington |
| Georgia | New Jersey | Washington, D.C. |
| Indiana | North Carolina | |
| Maine | Oregon | |
Non-US District Teams by Area