Innovation Ambassadors
Beginning in 2015 for the FLL WORLD CLASSSM season, FIRST LEGO League began inducting all Global Innovation Award Semi-Finalist teams into the FIRST LEGO League Innovation Ambassadors.  Each year, members of the twenty (20) Semi-Finalist teams stand and takes the following pledge:
As an FIRST LEGO League Global Innovation Ambassador,
I do hereby promise
To do my best to continue my journey in innovation
And to share what I have learned with my community.
I pledge to continue to ask questions,
Challenge myself
and keep my spark of innovation lit.
My journey does not end today.
It has just begun.
Look for these teams at an event near you wearing red Innovation Ambassador shirts. Ask them to share their advice and experience.
---
Innovation Ambassadors in the News
Our Innovation Ambassadors are out in their communities promoting FIRST LEGO League, continuing to pursue their inventions, and giving advice about innovative thinking.  Here is what they have been up to lately.
Team Storm is all smiles during judging for the Innovation of the Year Award for the Indiana Mira Awards for their 2015 Global Innovation Award winning invention, the ROY G. BIV math App. 
---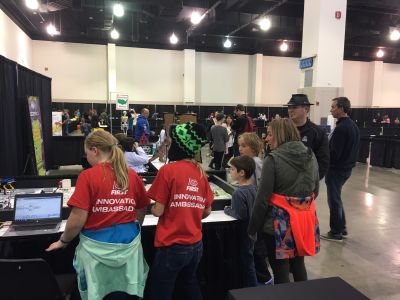 LOL
Congratulations to team LOL for securing pro bono legal services from Michael Best law firm, working with attorneys to file a full patent application for their L-cupTM invention.  LOL team member Emma captured the team's feelings, "It was a really mind-blowing and exciting time when we were meeting with the attorneys. Seeing that the thing we invented was actually working toward the real thing was really the most exciting part."  Team LOL has had a busy Fall, also hosting a FIRST information booth at Milwaukee LEGO KidsFest (pictured above).
---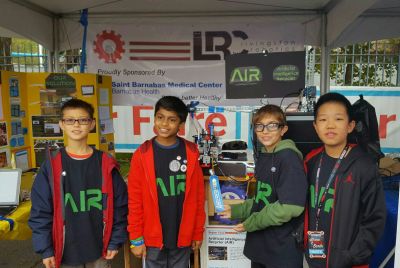 Team AIR showcased their Artificial Intelligence Recycler and gave demonstrations of it at the World Maker Faire in New York Oct 1 & 2.  At the end of the two-day event, MAKE magazine staff chose the team for an Editor's Choice Award. Congrats!
---
Trurobotics from Nova Scotia, Canada has decided to start their own company, ADAPT Research Inc. The aerobically decomposing plastic they invented as part of their Global Innovation Award Semi-Finalist solution, Aerobically Decomposing Doggy Bags, has many other possible applications.  ADAPT Research Inc. is participating in a Entrepreneurial Club at their local library to learn business planning and more.  They have also begun working with the Perennia Innovation Centre to learn how to apply for funding and access government grants.
---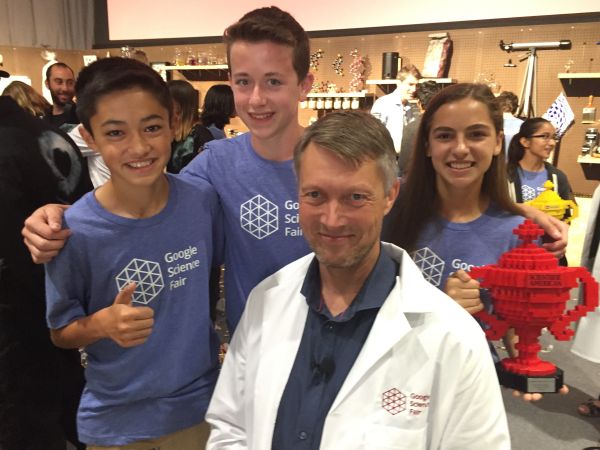 Congratulations to the The Incredibots and their 2016 FIRST LEGO League Global Innovation Award winning invention, the Styro-Filter, being a finalist for the 2016 Google Science Fair under the headline Fighting Foam Waste with Recycled Filters and for taking home the Scientific American Inventor Award.