Mark Giordono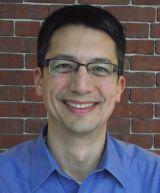 Vice President, Development, FIRST
Mark Giordono joined FIRST in 2013 as the Vice President of Development. Drawn to working at FIRST because of his passion for the mission, Giordono leads national strategy and implementation for sponsor stewardship, new sponsor development, grant writing, annual funds and fundraising.
Prior to joining FIRST, Giordono worked for technology startups in Vermont and New Jersey, served as a Peace Corps Volunteer in Mali, and did economic development via technology commercialization at MIT. Most recently at Hewlett-Packard, he started partner-driven new businesses for the company's printer division. He also coaches youth soccer and hopes via FIRST to have a positive impact on his own and all children's futures.
Giordono attended Dartmouth College and graduated cum laude in 1994 with degrees in Geography and History. In 2002, he received his master's degree in Business Administration from MIT's Sloan School of Management where he was a Siebel Scholar.