FIRST ® LEGO® League
A Hands-On Approach to STEM Learning
FIRST LEGO League Divisions
FIRST LEGO League guides youth through STEM learning and exploration at an early age. From Discover, to Explore and then to Challenge, students will understand the basics of STEM and apply their skills in an exciting competition while gaining productive learning habits, confidence, and teamwork skills along the way.
For children ages 4-6, this playful introductory STEM program ignites their natural curiosity and builds their habits of learning with hands-on activities in the classroom and at home using LEGO® DUPLO® bricks.
In Explore, teams of students ages 6-10 focus on the fundamentals of engineering as they explore real-world problems, learn to design, and code and create unique solutions made with LEGO bricks and powered by LEGO® Education SPIKETM Essential or WeDo 2.0.
Friendly competition is at the heart of Challenge, as teams of students ages 9-16* engage in research, problem-solving, coding, and engineering - building and programming a LEGO robot that navigates the missions of a robot game.

*ages and grades vary by country
Get Started
FIRST LEGO League gives elementary and middle school students the opportunity to work and create together to solve a common problem. The really cool thing about FIRST LEGO League is...all skill levels are welcomed and needed, technical or non-technical. Adult coaches guide students as they gain skills and confidence in a supportive, inclusive environment.
Individual Team: Explore real-world scientific challenges and introduce coding and robot building principles using LEGO® educational materials.
Learn more about individual teams

Class Pack: An implementation option for classrooms or after-school programs. Class Pack provides educators and communities with flexible, high-quality STEM learning experiences for students.
Learn more about Class Pack
Experience a FIRST LEGO League Event
A chance to shine! Each FIRST LEGO League season culminates with regional tournaments and championships where teams show off what they learned and invented, and compete with their robots. Some teams earn an invitation to FIRST LEGO League World Festival as part of FIRST Championship, where teams from all over the world meet and compete.
Cost & Registration
Costs for fielding a FIRST LEGO League team may vary depending on level of participation.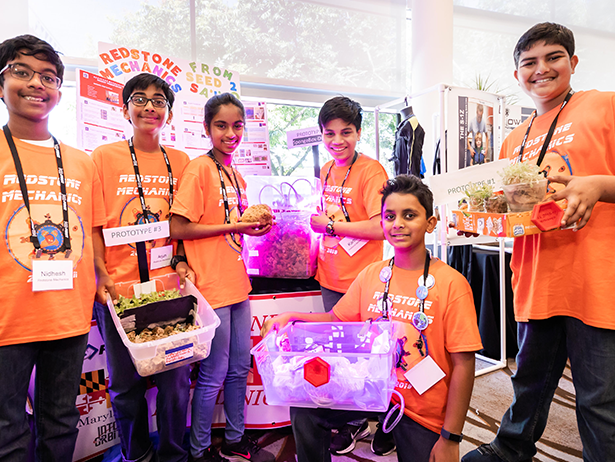 Innovation at FIRST
The 2021 FIRST Global Innovation Awards powered by Star Wars: Force for Change showcase the real-world, innovative solutions created by FIRST LEGO League Challenge teams from around the world. Demonstrating originality, creativity, potential impact and value, 20 semi-finalist teams are recognized for their inventions, and receive assistance to further develop solutions.
Watch to See Who Will Change the Future