10 Tips for Internet Fundraising for Your Classroom or School Team
Monique Dituri, a DonorsChoose.org Teacher Ambassador, Shares Crowdfunding Tips
Jan 16, 2019
By FIRST Staff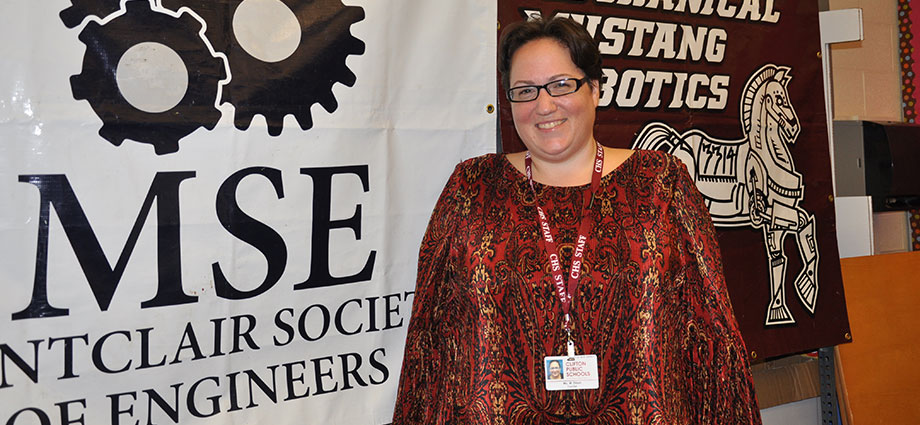 Editor's Note: In honor of National Mentoring Month, we're celebrating the hardworking educators, industry professionals, parents, and FIRST alumni who mentor and inspire over 600,000 young people participating in FIRST programs this year. FIRST mentor Monique Dituri is a STEM teacher whose dedication to her students and getting them resources they need to realize their full potential prompted her to start fundraising on DonorsChoose.org. She has since galvanized her school to raise over $775,000 on the platform and inspired a STEM culture shift in her community. Read her inspiring story here, and check out her fundraising tips below.
Robotics teams, like other school teams, often need to fundraise beyond their school-provided budget to achieve their goals. In today's digital world, crowdfunding is an important fundraising tool. With crowdfunding, a "crowd" of people donate small amounts through a website and social media. This crowd consists of friends, family, sponsors, or strangers who appreciate your cause.
DonorsChoose.org is a popular crowdfunding platform available to U.S. public school and public charter teachers, who use it to fund projects and resources for their classrooms – from art supplies to robotics programs.  Here are 10 tips for getting started from Monique Dituri, a DonorsChoose.org Teacher Ambassador and FIRST Robotics Competition team mentor at Clifton High School.
Start small and spread the word. Ask everyone you know to donate to your projects. You must spread the word. Crowdfunding sites have millions of donors, but it starts with your network.
Train your donors. Show them the value of donating through certain platforms at specific times or to specific projects. For example, DonorsChoose.org works with corporate and charitable sponsors to match your donor's funding dollar for dollar during certain campaigns or time frames. Learn to take advantage of the fundraising momentum of the back-to-school season and the year-end holidays.
Become a monthly donor yourself, and don't be afraid to ask your friends and family to automatically donate $10 a month. Each month they can put it toward a project of their choice. That's an extra $120 a year you always have for your team.
Always have a project posted. You never know when DonorsChoose.org will announce a surprise day of match funding, like its #BestSchoolDay event, where they mass-fund millions of dollars of projects.
Have a friend or family member make a small donation when your project is posted. People are more likely to donate to projects that other people are supporting. Even a $10 donation will add your project to additional search categories on the platform.
Don't leave fundraising resources on the table. Read the DonorsChoose.org blog. Listen to experts. Don't try to reinvent the wheel.
Stay current on the funding matches available. Match funding is a powerful tool, and DonorsChoose.org frequently offers funding opportunities by state or project type. People love to double their money, and many will donate more because they are seeing their money doubling for the cause or want to finish the project for you.
Break your long-term goals into smaller, reasonable goals. Recently, DonorsChoose.org projects for less than $400 have had over 90 percent chance of being funded.
Set aside 15 minutes a week to use social media, send emails, sent updates, thank donors, or network. DonorsChoose.org has a culture for gratitude built into its platform. Students will write thank you notes to donors, and the teacher will write an online thank you letter and post an update with pictures, helping the donors feel genuinely appreciated.
As with any budget, use internet fundraising as one piece of the pie of your overall budget plan.
There are several other crowdfunding sites available to teams, including KickStarter, GoFundMe, and piggybackr. Visit the FIRST Fundraising Toolkit for more ideas. For more tips on robotics fundraising with DonorsChoose.org, check out Monique's Facebook group.
 
---
If you have an inspiring story or piece of wisdom that you've picked up through your experiences in the FIRST community, please reach out to us at inspire@firstinspires.org and inquire about becoming a guest contributor for Inspire.