Teacher to teacher: 5 Ways to Encourage Classroom Creativity
May 05, 2016
This season, 13 million hours of service were completed by FIRST Volunteers – many of whom are educators who act as Coaches, Mentors and more. So not surprisingly, at FIRST, we consider every week teacher's week. But in honor of National Teacher's Week, we offer some advice from one of our favorite educators, Krissy Venosdale:
The truth is, you don't have to make major changes to your classroom to invite more creativity in. Whether your students are 5 or 15, there are some small things that you can do to open the door to creativity.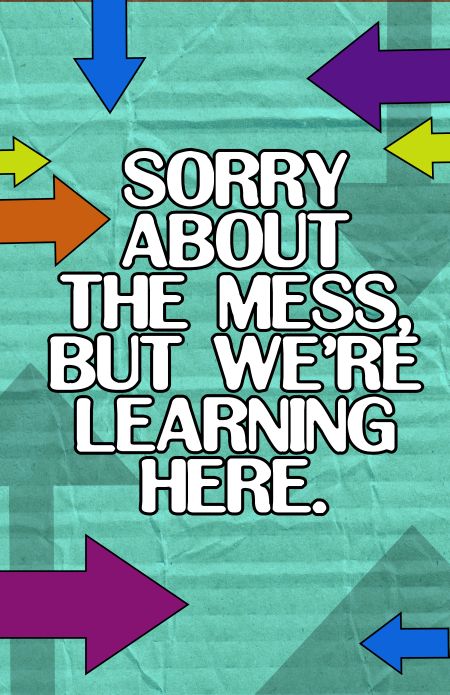 Be willing to say, "I don't know." A small phrase with big power. When solving problems, exploring, or developing ideas, a teacher saying those words can empower learners to take charge of the learning and engage in deeper thinking.
Mix up the materials. The materials can make an ordinary lesson, extraordinary. Raw materials, especially the inexpensive recycled type can inspire kids to build, create, design, and make prototypes.
Don't be afraid of a mess. Learning is messy. When kids are building and designing, the classroom can get a bit messy. Embrace this. Involve kids in the responsibility of putting it back in order, and you've also helped them to feel connected to the learning environment.
Join your students. It is tempting as a teacher to grab those few minutes to check an email or file some paperwork, but join the students on the floor, at the table, in the hall. Ask questions to provoke deeper thought like, "What might happen if???"
Value student voice. Kids of all ages appreciate being heard. Start a classroom blog and allow them to share creations, sign up for a Twitter account and encourage students to take photos of work they are proud of.
These five small things you can do, starting today, will make for big changes in your classroom. Creativity needs room to breathe, just like a flame. Fan the flames of your students' ideas and learning will explode in your classroom.
Graphic by Krissy Venosdale
Krissy Venosdale is the Innovation Coordinator at The Kinkaid School in Houston, Texas. You can see all her work at http://krissyvenosdale.com and @krissyvenosdale on Twitter and Instagram.
---
If you have an inspiring story or piece of wisdom that you've picked up through your experiences in the FIRST community, please reach out to us at inspire@firstinspires.org and inquire about becoming a guest contributor for Inspire.