STEM: At the Crossroads of Traditional and Online Learning
Jul 16, 2018
By Donald E. Bossi, president of FIRST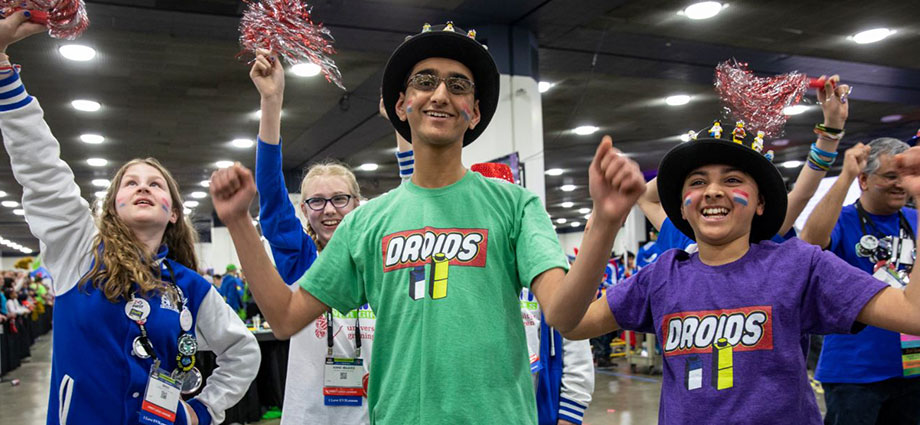 Editor's Note: This post was originally published in THE Journal and STEAM Universe.
In the age of online learning, educators, parents and students around the world — especially including from diverse and rural populations — have more access than ever before to educational resources. The STEM (Science, Technology, Engineering and Math) education community, where innovation and hands-on learning experiences are critical, often finds itself at the exciting crossroads of traditional and online learning. The role we play in classrooms and communities across the country has taught us an important lesson: As online learning continues to change the face of education, those of us at this intersection have a tremendous opportunity to embrace digital advancements and, ultimately, enhance traditional classroom environments and hands-on programs for our students. After all, what is online learning but an incredible STEM innovation?
In fact, online learning offers many opportunities to advance the entire STEM education system. Today, we must embrace technology to further advance STEM learning among a broader population, which will help ensure all students have equitable access to opportunity and that our country can compete in this fast-paced and highly innovative marketplace. Beyond educators, online learning offers many opportunities for influencers such as policymakers, nonprofit organizations and companies to invest greater time and resources to enhance STEM skill development by leveraging different types of technology practices and platforms.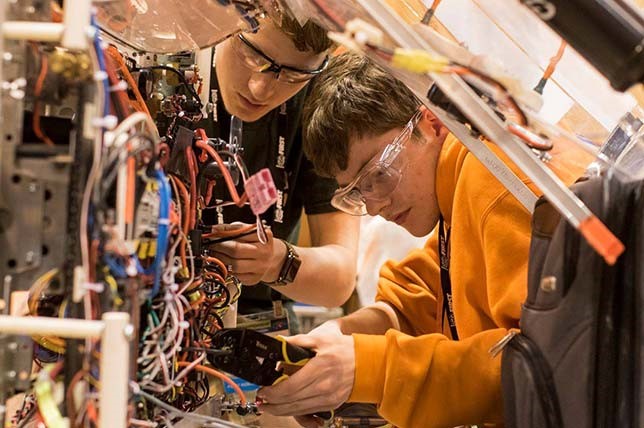 The STEM community of education leaders — both adults and kids — are at the heart of identifying powerful ways to broaden the impact of STEM by combining the benefits of online and hands-on learning. In Colorado, where "blended learning" has helped education leaders provide greater course selection in small districts and turn around struggling schools, policymakers have taken notice and commissioned a comprehensive guide with strategies to bring curriculum that blends online and traditional learning to more schools. The goals include ensuring greater equity in education for students living in rural areas or districts that may lack resources and offering more personalized learning in all school districts in the state. If implemented, Colorado would be one of the first states in the country to include this progressive model in its education system.
Students from FIRST, a nonprofit organization that provides team-based robotics programs to foster student's interest and excitement in STEM, are also innovative leaders in online learning. Two teenage brothers from Pittsburgh, Sanjay and Arvind Seshan, started an online Facebook group called FIRST LEGO League Share and Learn that connects more than 2,000 users worldwide to talk and learn from each other about a variety of STEM topics. They also provide internet-based programming lessons for LEGO MINDSTORMS robots that reach more than 220,000 users in 175 countries. Their mother, Asha, says, "The online forums provide almost instant guidance for kids and STEM coaches, from burning questions to electrical and mechanical roadblocks. The goal is not to provide answers but offer hints and tips to reach a solution so everyone can learn from someone else's STEM journey."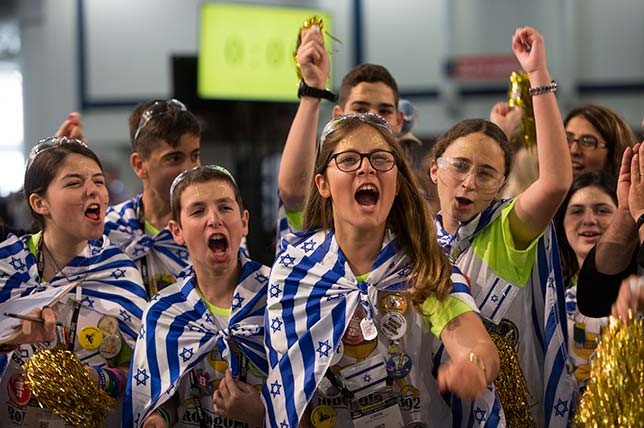 Technology companies like Google have played an integral part in making online learning part of traditional K-12 classrooms. More than 10 years ago, Google introduced its online learning platform, G Suite for Education, to provide students and teachers a simple and secure way to share documents and other innovative capabilities. Their easy-to-use technology has completely changed the way teachers and students communicate and collaborate with each other.
To reach an older audience, Google recently made one of their employee training courses called Machine Learning Crash Course publicly available. This free program offers a practical introduction to artificial intelligence and machine learning fundamentals by providing exercises, interactive visualizations and instructional videos to help teach machine learning concepts. The effort puts previously unavailable education directly into the hands of those who want it, regardless of geography, and strengthens Google's talent pipeline at the same time.
Online learning has become an instrumental way to broaden STEM education's reach and deepen students' understanding. More so, online learning ushers a new wave of opportunity for educators, companies and all of us working to advance STEM education to equip students with meaningful tools and resources they need as a foundation for a brighter future.
---
If you have an inspiring story or piece of wisdom that you've picked up through your experiences in the FIRST community, please reach out to us at inspire@firstinspires.org and inquire about becoming a guest contributor for Inspire.