FIRST LEGO League Student Making Waves in Innovation
FIRST Community Spotlight: Allie Weber
Mar 08, 2018
By FIRST Staff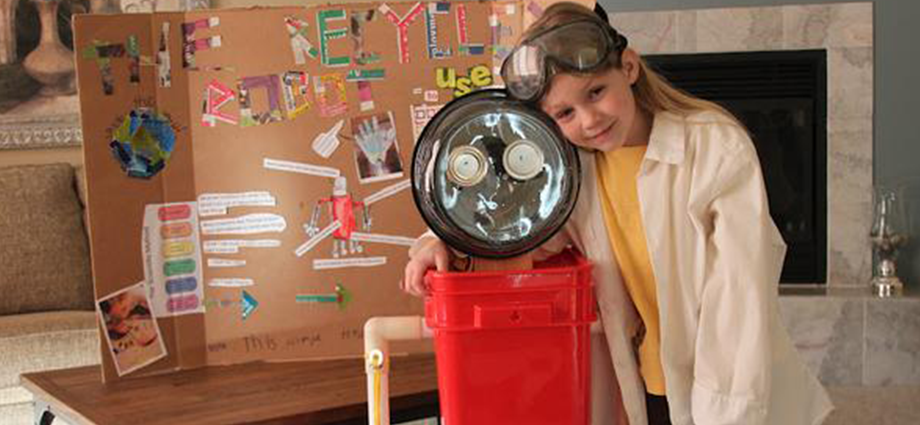 Editor's note: This interview is cross-posted here and on the FIRST® LEGO® League blog today in celebration of the achievements of young women in STEM this International Women's Day.
Teen Vogue honored FIRST LEGO League team member Allie Weber in its 21 Under 21 Girls Class of 2017. This student, accomplished inventor, and advocate for the maker movement and STEM is also a member of The Mars Generation – 24 Under 24 Leaders in STEAM and Space Awards – and was a Top 10 Finalist in the Discovery Education 3M Young Scientist Challenge 2017 for her Blow Dart Spirometer. It's not hard to see why at 12 years old, she is already getting recognized for her outreach efforts and drive. She uses social media to encourage and engage with the maker, 3D printing, science, and education communities and to inspire others to follow in her innovative footsteps.
We asked Allie (@robotmakergirl on Twitter) about her experiences, who inspires her, #YoungScientistProbs, and kids who are changing the world.
Can you tell us about your "STEM story"?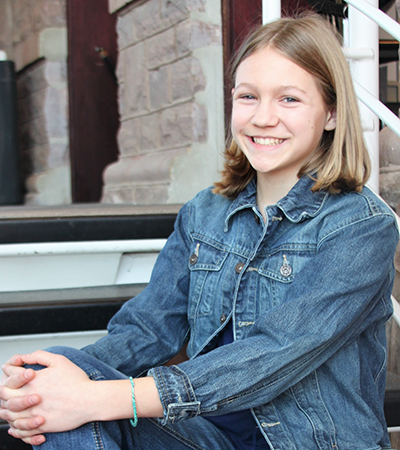 I first starting making and inventing things when I was six years old, in the first grade. I wanted to make a robot for the science fair, and I ended up making a robot out of all recycled materials. The robot had wheels on the bottom so you could roll it around, its head popped off for storage, and its hands could open and close with a simple lever system so it could hold stuff. I ended up winning the science fair that year, and a doll company saw it and decided to use it as inspiration for a new line of STEM dolls. I joked about it, saying that it was an action figure of me! I made an all-recycled materials doll house for it. I have tutorials online about how to make an "Eco Build A Home," which you can find on my YouTube Channel.
After that, I continued to enter the science fair with my different innovations like the Go-rilla Soccer Helper – a pendulum-style soccer trainer – and my Frost Stoppers, which were temperature-sensing gloves that could sense when you were about to get frostbite.
How do you encourage other people to make and explore STEM?
I try to encourage people through my YouTube Channel, which is called Tech-nic-Allie Speaking. It's a channel that does tech toy reviews, showcases some of my innovations, and has how-to videos. I really try to get people into making by showing them that it's not all numbers and blueprints – it can also be just throwing stuff together to make something cool that you can use. I hope it really inspires people.
Who are your STEM superheroes?
When I was little, my idol was Thomas Edison. I used to read and research about him, and use him for school projects.
I have a lot of mentors, and there are a lot of people online that have helped me with my innovations whenever I come across a problem or when I'm stuck on something. I'm able to help them, too – whenever they're having problems. We're all able to mentor each other, and it's been working out well.
What advice do you give innovators and makers when they're facing failure/obstacles?
The inventive process is not always super clean – it has some setbacks. It's not always the organized, pretty thing we see as the final prototype or the final product; it ends up being a lot more complicated than that. I don't think that people see that – they only see the final shiny, sleek finished product, so whenever they come across a problem they're like, "Oh, this never happens! What am I going to do? This is such a big problem."
Everyone comes across those problems and it's just something that you need to go through. I created this hashtag, #YoungScientistProbs, and everybody's able to contribute to it to show what problems they're having. People are then able to share them, laugh about them, and even have people help them out with their problems on Twitter!
What are your goals for the future?
I'm not really sure at this point, but I want to get a great job that can balance all my inventive skills. Most of the jobs that I think will exist in the future don't exist yet, so it's hard to try to figure out a job that you can have at this point. I think it would be fun to start my own company with all my innovations, maybe sell a few of them on Shark Tank.
Can you tell us about your experience in FIRST LEGO League?
I really like FIRST LEGO League – it's such a fun experience. I've been in it for a long time with my friends, and I really like it because you're able to use LEGO elements to do robotics, which nobody really thinks about. It combines fun with learning to make it "flearning"!
What's your favorite part about working on a team?
I really like working on a team because everyone has different skills. You can either work on different things, or get things done as a group. As you work together, you become more efficient with different things, and in the future, you know how to do more and you can mentor other people. In the last couple of years, my team has gotten older and some of us have been able to mentor some of the younger kids on our team so they can become well-seasoned veterans.
Can you tell us about what your team has been working on during the HYDRO DYNAMICSSM season?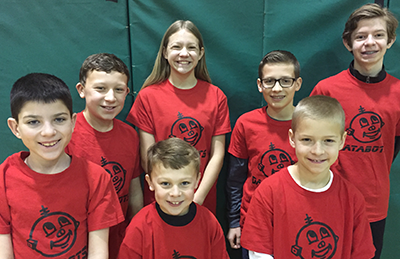 We've been working on an innovation called the Go-Go-Overflow-No-No. It's this thing that you can hook on the side of a bucket or fish tank that has two prongs. When the water reaches the two prongs, it completes the circuit and makes a buzzer go off. Once you hear the buzzer, you can go and turn the water off. Before that, you can leave to do whatever else you want instead of having to sit there and stare at it, or have it overflow all over your floor and cause flood damage and stuff. The prongs are size-adjustable, so it can work with any size container. We've talked to several different companies, including a pet company that has a problem with overflowed fish tanks. We had them try out our innovation and they said it was neat.
You said on Twitter, kids are not going to change the world someday – you're already doing it. What are some of your favorite examples of kids changing the world?
There are so many kids changing the world, but some of the examples that I've chosen to tell you about are Hannah Herbst, Taylor Richardson, and Jordan Reeves.
Hannah Herbst was on the Forbes 30 under 30, and she won the Discovery Education 3M Young Scientists Challenge in 2015. She invented this buoy power system where people can have generators in the ocean using the currents like a turbine. I think that's cool because it's able to give energy to cities. It also shows what you're able to make as a kid – and whether you believe that I actually did it or not, I'm going to show it to you!
There's also Taylor Richardson – she raised $20,000 for kids to see A Wrinkle in Time (last year, she also raised money for kids to see Hidden Figures). It's cool because she's able to show kids all these movies about inventing and girls in STEM, and hopefully it inspires them to be like that as well. [Editor's note: Taylor's GoFundMe has now raised over $50,000, which Oprah will match!]
Also, Jordan Reeves – she was born with a limb difference and made a prosthesis that is a unicorn glitter shooter arm that shoots glitter and stuff, and I think it's really cool. It's called Project Unicorn, and she's able to advocate, raise awareness and inspire others to invent stuff to help their daily lives.
---
If you have an inspiring story or piece of wisdom that you've picked up through your experiences in the FIRST community, please reach out to us at inspire@firstinspires.org and inquire about becoming a guest contributor for Inspire.