To groom STEM students, hone their soft skills
Sep 07, 2016
By Sarah Stray, Innovation Awards Manager, FIRST

The following article, by FIRST® Innovation Awards Manager Sarah Stray, appeared in the August 25 edition of the San Francisco Chronicle.
As schools warm up to new possibilities like robotics competitions, it's hard to deny the potential for STEM to teach teamwork and collaboration to a generation that will need it.
Now more than ever, it is critical for our youth to have core competencies with technology. The public rhetoric used to be (and to a certain degree, remains) analysts and workforce experts bemoaning the need to push more students into STEM fields to meet the growing demand for qualified experts.
Creating a helpful framework
Today, there are in fact enough students studying these fields according to Joann Weiner, an economics professor at George Washington University. But, we can't stop there. We need to refocus our message in a new direction: "How can we groom the next generation of innovators who will solve the big problems?" The next chapter in our efforts to prepare youth for careers in STEM will be developing the "soft skills" essential to their long-term success in a world dominated by technology and global connectivity.
Today, innovative companies and managers are looking for new hires who not only have the technical skills to get the job done, but also the emotional intelligence to work with a diverse range of people, collaborate within a team, think creatively, solve complex problems and communicate effectively. This is where we must focus our efforts.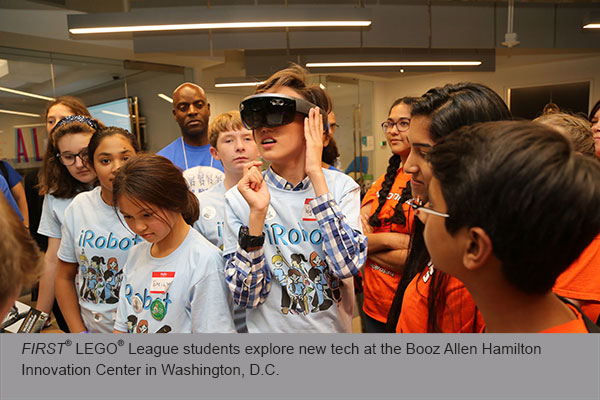 Honing the soft skills
Whether you're an educator or a parent, we each have a stake in ensuring tomorrow's workforce has these necessary skill sets. The importance of fostering an educational balance cannot be overstated and the impetus to provide access falls on us. Enrollment in afterschool STEM programs can prepare kids for a lifetime of academic and professional success.
Take, for example, students involved in introductory programs centered on robotics. Collaborating in teams supervised by educators and professional mentors, they build robots with limited time and resources. Middle-school participants in FIRST® LEGO® League, for example, are already bona fide inventors, annually tackling real-world problems and creating innovative solutions that have the potential to add significant value in the world. In fact, some have even earned patents, while all have the opportunity to win money with which they can bring their products to market.
Embracing new ways to compete
Contrary to what you might think, these programs are not for a niche group of kids. In fact, some are becoming increasingly popular and are even being approved as varsity sports: Texas, Minnesota and Connecticut have taken the plunge, and more states are expected to sign on as well, a push that only further validates the importance of these programs.
Even if students don't ultimately pursue a career in a STEM field, it's inarguable that afterschool STEM programs provide value in the soft skills they encourage. Not to mention the inspiration, self-confidence and motivation students develop by having made something work completely by themselves—without the added pressure of testing or grades. By grounding students in soft skills as they build their technical skills, we'll set the stage for more hiring, better professional outlooks and, ultimately, a better tomorrow for our kids—our next generation of innovators and problem-solvers.
Learn more here about how FIRST helps students hone their problem-solving abilities to tackle real world issues, and – in the process – build skills that enhance their performance in the classroom.
 
---
If you have an inspiring story or piece of wisdom that you've picked up through your experiences in the FIRST community, please reach out to us at inspire@firstinspires.org and inquire about becoming a guest contributor for Inspire.