Living and Learning, Even in the Hardest of Conditions
Jan 17, 2018
By Alma Bertoni, Coach, FIRST LEGO League Team "CSI Cybernetic Lions"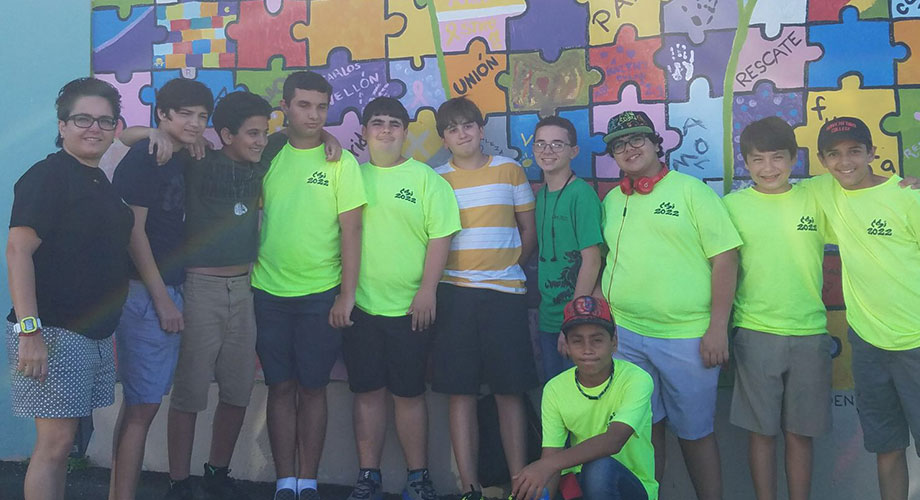 Editor's note: Since Hurricane Maria devastated Puerto Rico four months ago, recovery has been slow. Parents and educators on the island have done their best to return some sense of normalcy to student's lives amid continued power outages and a drinking water crisis. Below, San Juan-based teacher Alma Bertoni shares how HYDRO DYNAMICSSM, the 2017/2018 FIRST LEGO League Challenge, hit home for her students and inspired community-driven innovation, as it has for other FIRST LEGO League teams on the island and elsewhere.
On the morning of September 20, 2017, the strongest hurricane to hit Puerto Rico in centuries passed through the island. Every individual on the island lived a terrifying experience. Today, life in Puerto Rico is tougher than ever. Two weeks after Hurricane María passed, there was still no running water, electricity or communication in our homes, but as soon water came back we returned to school to teach and learn and to give students a sense of normalcy. My school worked off power generators, but since generators were powering the entire school and diesel was scarce, the hours our classroom had light were limited.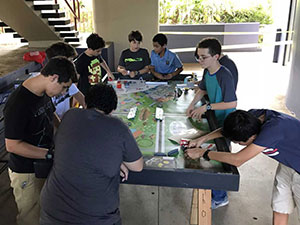 For our FIRST LEGO League team, this meant leaving the classroom where we programmed and researched to find a new place to put our table and practice with daylight. We also had to find materials to cover it at night. Most stores were closed, so this was a challenge. The robot had to be charged up in one of the team member's house who had an electric generator. We have had many challenges as a team and as an island.
This year's FIRST LEGO League theme, HYDRO DYNAMICS, coincided with Hurricane Maria's water crisis. Because of our water crisis, we had a conference with a nonprofit organization that gives free water filters to disadvantaged communities, and they showed us how their filters work. They were supplying filters to the most affected communities around the island.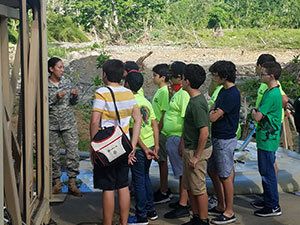 We organized a community service visit to one of the devastated communities, "Villa Sin Miedo" in Canóvanas. We brought essential supplies and LEGO building blocks for the kids to play. On the way to Canóvanas, our team visited a military water filtration site. We learned how the U.S. Military filters the water from lakes and rivers and converts it into purified water. The U.S. Military Service is providing potable water to the most needed communities.
Hurricane Maria didn't stop us because this has been a learning opportunity to find ways to continue living and learning even in the hardest of conditions. Work hard, be open minded and never give up: That has been key to surviving this crisis. Our team is working on solutions to make purified water more accessible to disadvantaged communities, and Hurricane Maria has given us tremendous opportunities to learn and work on possible solutions to a problem that goes hand in hand with HYDRO DYNAMICS.
We support FIRST LEGO League Puerto Rico because it is an organization that provides the students an innovative and fun way to learn about issues that affect all communities. FIRST LEGO League promotes student learning directly through meeting experts in a field. FIRST LEGO League motivates kids to create a project that helps communities and people to have a better quality of life. The program provides students with the opportunity to develop different skills that will help them in their daily and future lives. I am a coach because I want the students to live and learn from experiences beyond the classroom.

---
If you have an inspiring story or piece of wisdom that you've picked up through your experiences in the FIRST community, please reach out to us at inspire@firstinspires.org and inquire about becoming a guest contributor for Inspire.