Make, create, express ...
May 26, 2016
According to TIME, there are more than 135 million makers in America who pump over $29 million into the economy each year. And these figures don't even account for people under 18 years old. At FIRST, we know there are plenty. As we look to the future, it is increasingly important to empower the next generation of artisans, craftsman, tinkerers, entrepreneurs, and innovators who will help solve the world's greatest challenges.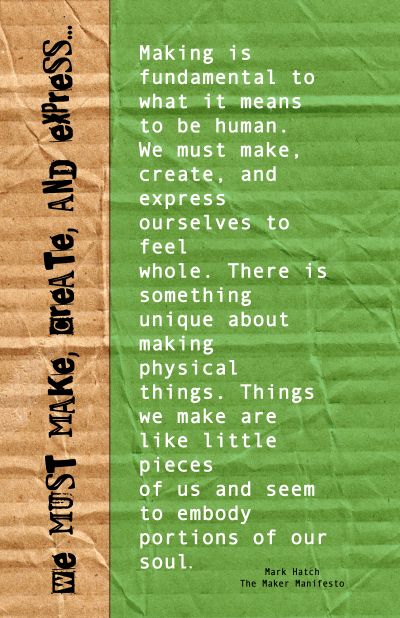 Graphic by Krissy Venosdale
---
If you have an inspiring story or piece of wisdom that you've picked up through your experiences in the FIRST community, please reach out to us at inspire@firstinspires.org and inquire about becoming a guest contributor for Inspire.