Meeting in the Middle with Distance Learning
Innovative ways for underrepresented and underprivileged students to access STEM
Mar 26, 2018
By Frank McCallum, Principal, Alberta Distance Learning Centre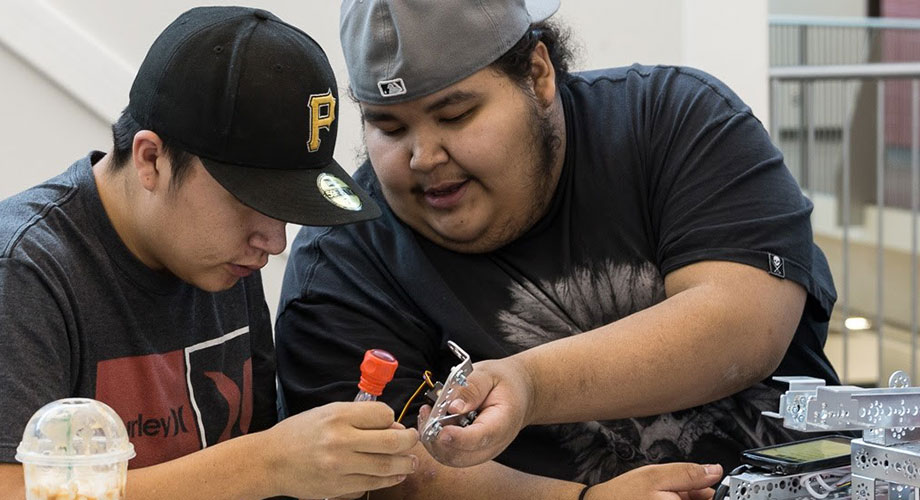 Editor's note: This article was originally published in Edtech Digest as the Alberta Distance Learning Centre (ADLC) kicked off its 2016-17 FIRST STEM Equity Community Innovation Grant partnership. To learn more about ADLC's partnership with FIRST and First Nations communities in Alberta, read our recent case study.
There are plenty of conversations and predictions about the economy of tomorrow, but leaders and influencers agree that honing future workers' STEM interest and skills will play a central role in their success. However, when resources, finances, and flexibility get in the way of education, it becomes educators' responsibility to meet students halfway.
The landscape changed with the introduction of MOOCs and similar online resources in the late 2000s; enrollment boomed, students could learn on their own time and at their own speeds, and the variety of available online classes, even now, continues to grow. What isn't as frequently discussed is who benefits most from this change in learning delivery: minority and underrepresented students.
A unique partnership is underway in Alberta, Canada, to provide distance learning opportunities grounded in STEM to disadvantaged Indigenous groups. The Alberta Distance Learning Centre (ADLC) is a public school with a provincial mandate to support underserved students and reaches 40,000 students at 600 schools annually. Now, ADLC is using a grant from nonprofit STEM advocacy organization FIRST (For Inspiration & Recognition of Science & Technology) to bolster its digitally delivered STEM education program, granting underrepresented students new access to STEM learning opportunities that will help them lay the foundation for a successful future. Supported by a grant from FIRST, ADLC is complementing its online STEM courses with hands-on robotics experiences run out of its campuses throughout Alberta.
Read our case study:
Grant partnership helps break down barriers to STEM access in First Nations communities

There are marked discrepancies between Canadian minority groups and their non-minority peers when it comes to educational access and success. Of Canada's aboriginal population, 16 percent live in Alberta, and nationally, 49 percent live on a reserve or settlement. While 82 percent of students in Alberta graduate high school, only 53 percent of aboriginal students achieve the same. ADLC's goal is simple: To introduce more indigenous students to robotics, build their confidence and give them a reason to stay in school.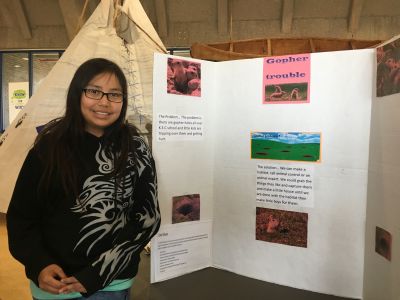 Now more than ever, it is critical for young people to be educated and well-versed in science and technology. STEM subjects can be intimidating for any student, but for distance learners, it can be daunting enough to discourage a student from engaging. By encouraging minority and aboriginal students to consider these fields, and by providing them a well-supported environment to do so, we are building a diverse population that is poised for success in a future that will require skilled STEM talent.
This is where distance learning shines. It offers opportunity for those students living in remote locations or those who just don't have access to the resources they need. And, when a little more hands-on experience is needed (as is often required in STEM fields), innovative programs like ADLC's partnership with FIRST gives students the ability to apply their classroom learning and put knowledge into action.
While every distance learning community differs in its structure and engagement model, the goal remains the same: to support young people and to foster positive learning experiences that encourage them to be lifelong learners who can forge fulfilling futures. When it comes to providing innovative ways for underrepresented and underprivileged students to access STEM, a push in the right direction can change a life.
Frank McCallum is principal at Alberta Distance Learning Centre (ADLC). He has been teaching for over 20 years. Since starting his teaching career in New Brunswick, Frank has worked in the far north as part of the Northwest Territories public school system before moving to Alberta. Starting in northern Alberta, he became involved with outreach education and video conference instruction. This led him to ADLC and a wider world of distance education possibility. He has been with their school division, Pembina Hills, for the past seven years as an administrator both within ADLC and the school division's virtual school setting. Write to: frank.mccallum@adlc.ca

---
If you have an inspiring story or piece of wisdom that you've picked up through your experiences in the FIRST community, please reach out to us at inspire@firstinspires.org and inquire about becoming a guest contributor for Inspire.