Referee Finds Inspiration in Rural, All-Girls Robotics Program
Feb 06, 2019
By Rob Fyfe, Bechtel Engineer; FIRST Alumnus, Mentor & Referee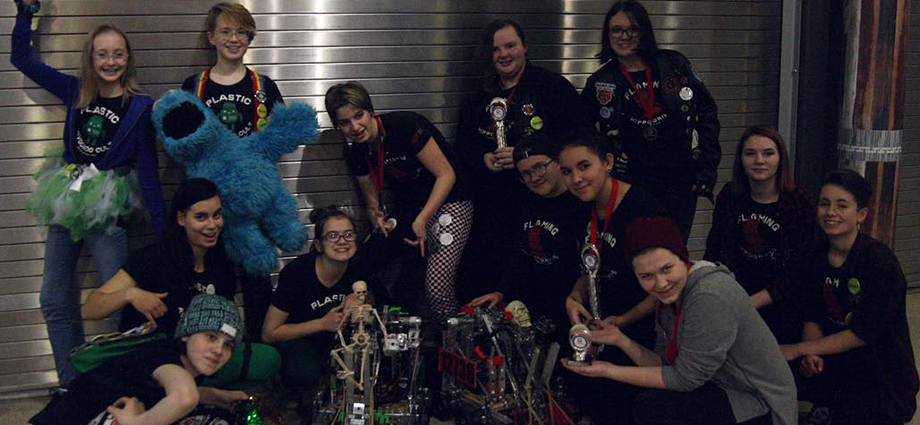 In November, I was the head referee at my first local FIRST Tech Challenge competition. The competition was won by a team made entirely of middle school and ninth grade girls. They were led by a senior in high school named Parker Mayer. I pulled one of the parents aside to inquire further about her. I'm proud to present the most inspiring thing I've seen in STEM in years: "Nerdy Girls."
Parker and her sister Greta are the force behind a girl-only, grassroots robotics scene called Nerdy Girls in rural Ellensburg, Washington, that is thriving and competing with teams elsewhere in the state sponsored by, and mentored by, Microsoft and Boeing and Bechtel, etc. Parker mentors the younger FIRST Tech Challenge team (Team 14294 "Plastic Avocado Cult"), but the Nerdy Girls also power a senior team led by Parker's sister, Greta (Team 12738 "Flaming Hippogriffs").
Their only mentors: Their moms. They've never had a technical coach. Their funding comes from parents, families, community members, and their local library, as far as I can tell.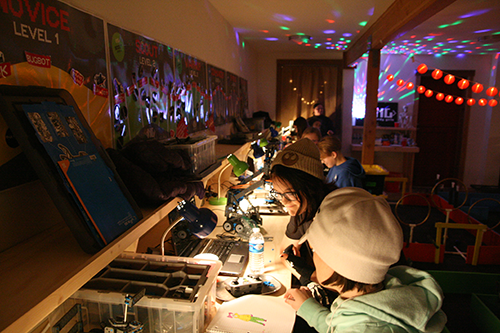 Beyond developing a FIRST program outside of their school(s), Parker and her cohorts have developed "The Game." Their passion is to spread the gospel of robotics to other rural areas with their innovative robot games, training and leveling up (similar to Pokemon), and clan battles. Parker gives soldering tutorials on YouTube, maintains a blog, and is an obvious rock star to a dozen middle-school-aged girls. The Nerdy Girls have also won all three of the FIRST Tech Challenge competitions they've entered this season. Both teams are advancing to the FIRST Tech Challenge State Championship in Kent, Washington, this weekend.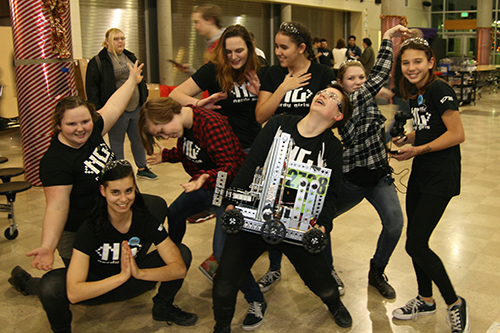 Parker and her troop exemplify the strength of STEM programs in all our communities, not just big cities. As a FIRST mentor, part of my duty is to inspire the next generation of problem solvers. Instead, I was the one inspired by the enthusiasm in the eyes of every young woman who calls herself a Nerdy Girl. It is the reason I, and all of us volunteers, do this: to light that fire in some and spread the fire to others. Thank you for all that you're doing, girls. Keep it nerdy!
Read about the Nerdy Girls and their mission to "plunge girls into the epic and slightly magical world of robotics."
Impact the next generation of changemakers: Learn more about volunteering at FIRST events or find an event near you.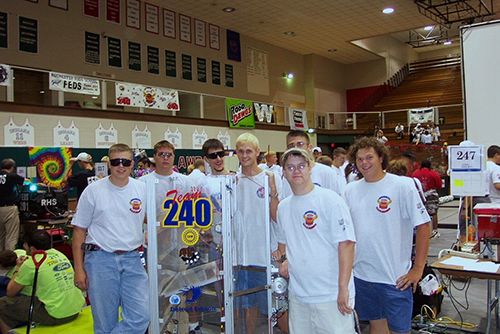 Rob Fyfe is a FIRST alumnus from FIRST Robotics Competition Team 240 in Monroe, Michigan. After graduating high school in 2003, he went to the University of Michigan to study engineering. Now a full-time engineer for Bechtel, this year he returned to FIRST (after a 15-year FIRST hiatus) to mentor a local high school team, FIRST Tech Challenge Team 11990, in Kennewick, Washington, which Bechtel sponsors.
---
If you have an inspiring story or piece of wisdom that you've picked up through your experiences in the FIRST community, please reach out to us at inspire@firstinspires.org and inquire about becoming a guest contributor for Inspire.