Said no student ever.
Apr 19, 2016
by Mark Greenlaw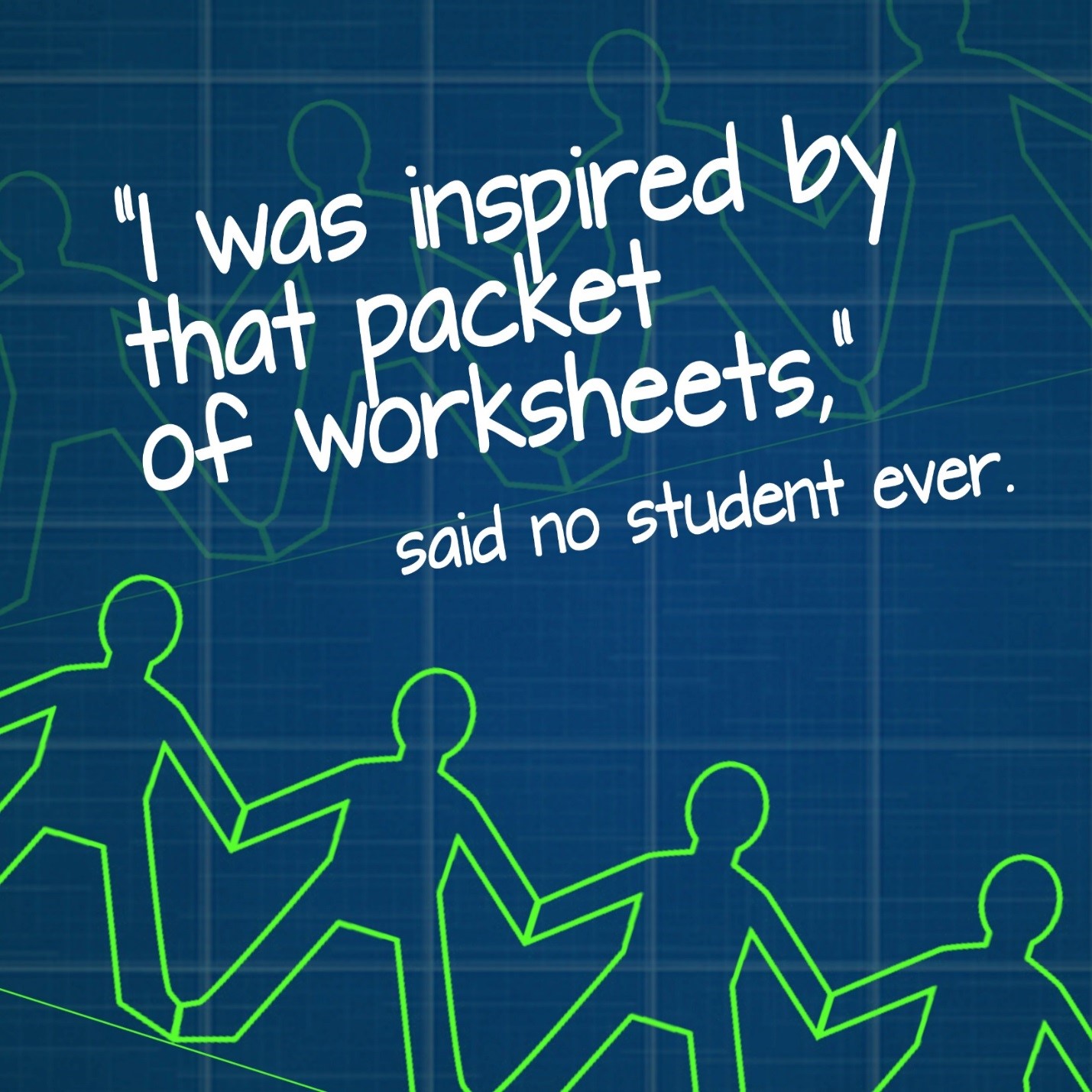 Graphic by Krissy Venosdale
This past week, I gave a keynote speech at STEMCON, a conference for STEM educators in Cleveland, Ohio. My talk was titled "The Innovators of Tomorrow: Developing our next generation of innovators equipped to solve the world's most pressing problems". I told the story of five young innovators who had done amazing things, including obtaining a patent for a new type of prosthetic, designing a life-saving product to combat distracted driving, and developing a product that is saving billions of KwH of energy in homes around the world. Three of the five were recognized by the President of the United States at the White House Science Fair.
One thing in common to all the stories was that each of these young innovators was initially inspired by project-based, hands-on learning opportunities that allowed them to design and create real things. They were not inspired by completing packets of worksheets or preparing for tests.
To drive the point home, I shared the above graphic, and encouraged the teachers and administrators in the audience to constantly challenge themselves and their schools to try to create as many authentic project-based learning opportunities as possible.
---
If you have an inspiring story or piece of wisdom that you've picked up through your experiences in the FIRST community, please reach out to us at inspire@firstinspires.org and inquire about becoming a guest contributor for Inspire.