It's Not Special Treatment: The Case for Acting to Ensure Equity
Feb 06, 2018
By Nancy Boyer, Ph.D., Director of Research and Evaluation, FIRST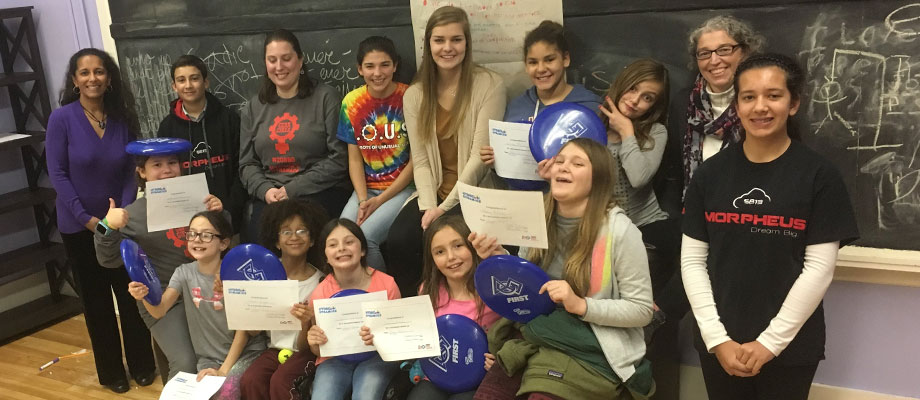 Editor's note: This post was originally published on All Together, the blog of the Society of Women Engineers. We're sharing it here ahead of the International Day of Women and Girls in Science, a UN-designated holiday on February 11 that recognizes stereotypes have prevented women and girls from having equal access to STEM education and urges greater investments in closing that gap.
My daughter told me a story about a college professor who told the young women in her first-year computer science class that they shouldn't expect special treatment because they are women. She told them they would have to work as hard or harder than the boys to do well in her course. Listening to my daughter, I began to think that this well-meaning professor, and others like her, have it wrong. While every student should be encouraged to strive to be successful, we need to start shifting our thinking away from "special treatment" and towards equity.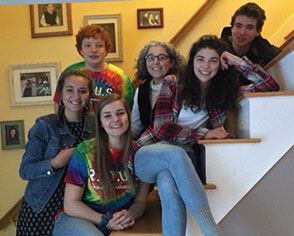 In the fields of technology and engineering, we know that there are young people who have not been given access or opportunity to STEM experiences – girls, youth of color, those from economically disadvantaged communities, and those with disabilities, to name a few. Providing more support and resources to those who have not had access to STEM opportunities is not special treatment – it is balancing the scales of equity.
At a very young age, children begin to learn skills that accumulate over time to bolster their confidence and knowledge in specific areas. Boys are often provided opportunities to play with a wide variety of toys that reinforce building, designing and making skills, while girls often start their early childhood surrounded by dramatic play items focused on socialization skills and creativity. Those are important, but girls are losing out on opportunities to develop skills that accumulate and build a foundation for STEM (science, technology, engineering, and math) success later on.
Acknowledge Differences
As educators, parents, and STEM leaders, we need to acknowledge that some students will be better prepared for success as a result of having early access to STEM building skills. We need to focus on the children facing headwinds when it comes to STEM opportunities. We should rethink how we teach them and provide them with additional opportunities to shift the wind to their backs and reduce the gaps in STEM skills. We need to remember that our society has been shaped by a male-centric perspective. It wasn't until this last century that women began having a voice – and that voice has not yet been fully heard to ensure that girls and other underrepresented and underserved groups are treated with equity and inclusion, especially in STEM activities and professions.
Provide Access to Opportunities
What can teachers and other adults do to build STEM skills for our youth? Let's start thinking about the types of opportunities we give youth throughout their childhood. Let's offer engaging and fun STEM programs as early as kindergarten (or even preschool), where all children have access. FIRST and other youth-serving, mission-driven organizations focused on STEM give young children an opportunity to experiment, design, build, fail, and succeed.
Engaging programs can and do level the STEM skills gaps. Data from the FIRST longitudinal study demonstrate that girls have significant gains in STEM knowledge, skills, interests, and attitudes as a result of participating in FIRST programs, and over time (five years) we are seeing that these STEM experiences are leveling the playing field for girls who are now more interested in majoring in engineering or computer science and more likely to be taking STEM courses than their female peers.
Promote STEM Skills
How do we promote STEM skill building for girls and generate STEM interest, confidence and self-efficacy? I believe that FIRST is successful because it incorporates multiple strategies that ignite and fuel STEM interest, including:
Providing collaborative, relevant, and hands-on experiences helps girls draw connections to their local community and increase the value of the activity.
Incorporating positive adult involvement encourages girls to take risks, try new experiences and gain confidence. Female mentors and role models help debunk negative stereotypes, offer insights into STEM professions and provide support.
Encouraging mistake–making embeds it into the learning process. Incorporating a philosophy that failures are necessary to be creative, innovative and solve problems leads to confidence, knowledge and skill development.
Providing opportunities for leadership encourages girls to lead and explore new ideas, which is key to engaging girl's interest in STEM.
Ending the experience in a culminating event, whether a competition, demonstration, or exhibit, is important to cement the experience. Intentional time for sharing the process and product allows girls to have an opportunity to present, receive feedback and celebrate their successes.
Finally, promoting youth development throughout the program provides an environment that promotes a sense of belonging, positive adult relationships, development of academic and social skills, exposure to positive values and norms, and opportunities to make a difference.
Be Intentional
At FIRST, we're intentional in our work to focus on girls and other underrepresented and underserved youth. Our goal is to provide greater access to our programs as well as train coaches, mentors and volunteers on how to create equity and inclusive practices on teams. Having programs with proven impact for all youth regardless of demographic background inspires us to bring these programs to those who would benefit the most – those who may lack the accumulated skills and experiences to prepare them for coursework in STEM – and provide the confidence and self-efficacy to be successful.
Please join us in our effort to provide meaningful opportunities to girls and all youth that increase their capacity for STEM, level the playing field and ultimately inspire them to consider careers in STEM. Let's balance the scales of equity by increasing our own awareness of implicit bias and take intentional action to reduce the opportunity gap. Let's stop talking about special treatment, and instead take action to ensure equity.
---
If you have an inspiring story or piece of wisdom that you've picked up through your experiences in the FIRST community, please reach out to us at inspire@firstinspires.org and inquire about becoming a guest contributor for Inspire.