Engineering Ambitiously: Why NI is Investing Boldly in the Future of FIRST
Jun 16, 2020
By Tabitha Upshaw, Head of Corporate Impact, NI
The world needs engineers now more than ever. They are everyday heroes, using problem-solving skills to tackle some of the world's toughest challenges, from launching rockets to creating life-saving medical devices. They are engineering hope for our world. Today at NI, we launched an updated brand that puts the engineers we serve front and center. We've changed our name from National Instruments to NI and have a new look and a rallying cry – to "engineer ambitiously." Check it out below.


Thousands of NI employees from around the world tuned into our virtual brand launch. In homes from Austin to Penang, they cheered as we welcomed surprise guest Nancy Boyer, Ph.D., Director of Evaluation and Impact at FIRST®, and shared a very ambitious announcement: After 15 years of partnering with FIRST, we are renewing our partnership through 2026!
We are excited to share that the next phase of our partnership will focus on making FIRST programs even more accessible to girls, students of color and economically disadvantaged students. To truly "engineer ambitiously," our industry needs a diverse array of innovators. Our unique personal backgrounds influence which problems we see and experience in the world – and how we look at the solutions for addressing them. And we want young people from diverse backgrounds to gain the valuable skills they need to be successful in school and in STEM careers. That's why NI's new giving strategy is aimed at closing opportunity gaps in STEM education and increasing equity in our communities.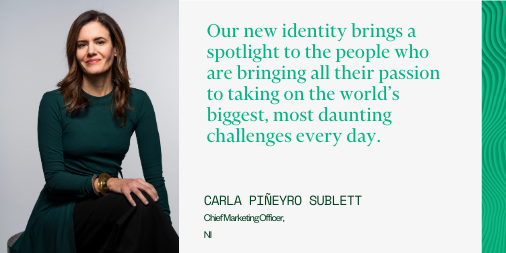 We love FIRST because it's about so much more than robots. Don't get us wrong – we are thrilled to develop the next generation of the roboRIO controller, which powers all FIRST® Robotics Competition robots. But we also love how FIRST uses the fun and excitement of robotics to help young people learn to work together and persevere through tough challenges. We love seeing them discover new skills and passions, and eventually see STEM as part of their core identities. And we love mentoring them through this process.
To that end, we're also evolving the way we volunteer with FIRST. We know students were so disappointed when spring events were cancelled due to the COVID-19 pandemic. Our NI mentors, volunteers and judges were, too. But we were so impressed by students' resilience, and the way they rallied around virtual celebrations. You inspired us to think about new ways we can engage with FIRST.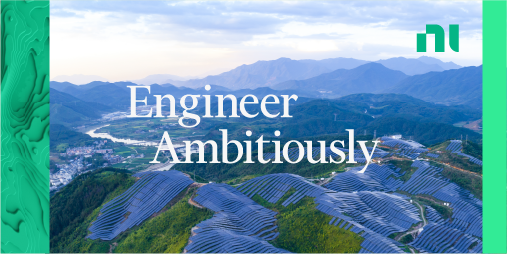 We are launching a virtual support program for next season, which will allow more NI employees from around the world to support FIRST teams. And we'll be promoting skills-based volunteering, meaning NI employees will find new ways to use their unique professional skills – both technical and non-technical – to help students succeed.
We look forward to sharing more with you as we deepen our partnership. Until then – cheers to six more years of engineering ambitiously!

---
If you have an inspiring story or piece of wisdom that you've picked up through your experiences in the FIRST community, please reach out to us at inspire@firstinspires.org and inquire about becoming a guest contributor for Inspire.