Why We're Teaching Other Kids the Building Blocks of Programming and Collaboration
Teenage FIRST LEGO League Alumni on How They Became Computer Science Educators
Dec 04, 2018
By Sanjay and Arvind Seshan, FIRST LEGO League Alumni, Coaches, & Volunteers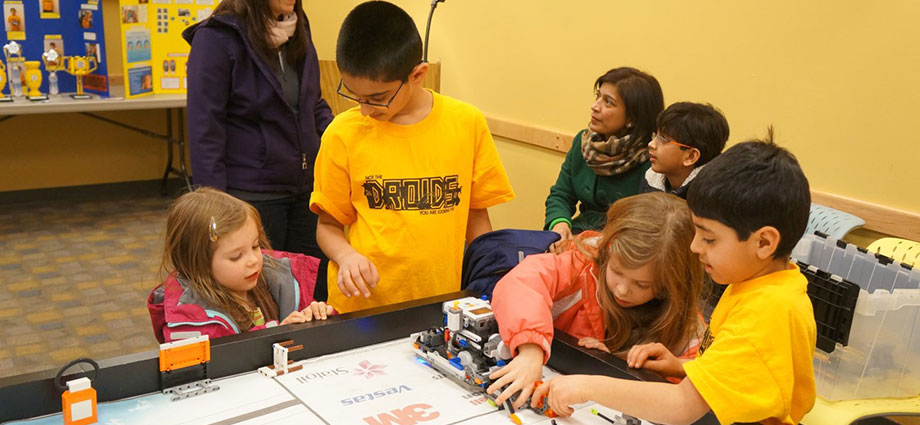 Editor's note: In 2011, Sanjay and Arvind Seshan started a FIRST LEGO League team, "Not the Droids You Are Looking For," in Pittsburgh, Pennsylvania. Since then, the brothers – now teenagers – have created online communities and resources to help students, teachers, and coaches learn about FIRST LEGO League and programming LEGO MINDSTORMS EV3 robots. Earlier this year, the team won the prestigious Champion's Award at the 2018 FIRST Championship in Detroit, where Sanjay and Arvind also spoke to FIRST supporters about their experience as young educators. In celebration of Computer Science Education Week, we're sharing their story with you.
Our FIRST journey began seven years ago when we started our FIRST LEGO League team.
FIRST has become part of our lives. It has shaped both who we are and also who we want to be.
FIRST LEGO League has taught us skills like programming and robotics. But it also taught us that we are part of a bigger community.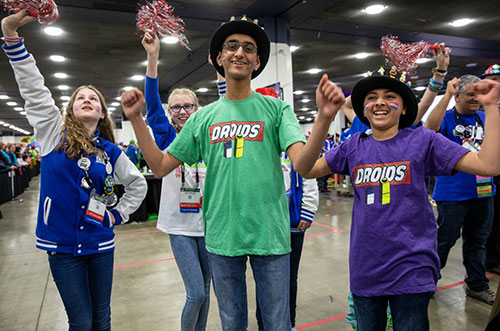 In the summer of 2014, we were asked by FIRST Robotics Competition team "Girls of Steel" if we would write and teach a FIRST LEGO League camp for them. We said yes.
That experience led us to realize that all FIRST LEGO League teams should be able to compete without barriers – no matter where they live and no matter what language they speak. It also showed us that we could help make a difference.
We started out as a robotics team, but somewhere along the way, we became educators teaching the building blocks of programming and collaboration.
The online lessons we wrote were a hit. By the end of that season, we had about 3,000 users around the world and had translated the lessons into Dutch thanks to a FIRST LEGO League team in the Netherlands.
Our passion for teaching only grew each year. We have travelled from Pennsylvania to other states to run workshops and provide training.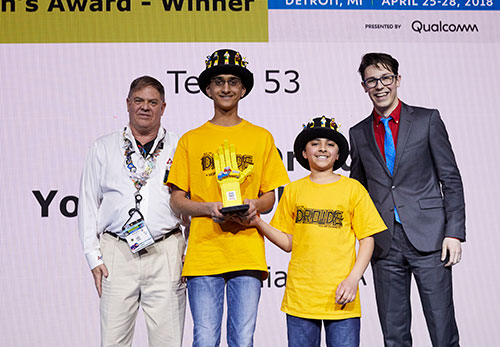 Today, over 250,000 people in 175 countries use our lessons. We collaborate with teams globally.
So what is the magic recipe? First and foremost, we wanted to bring people and teams together. We have stuck to the FIRST principles of Gracious Professionalism and Coopertition.
Second, it's about determination. We never give up and we always keep improving everything we work on. These are lessons we learned from FIRST.
Finally, it's about inspiration. We want every single student to have the opportunity to be inspired by FIRST.
We are the Seshan Brothers, and we are FIRST!
---
If you have an inspiring story or piece of wisdom that you've picked up through your experiences in the FIRST community, please reach out to us at inspire@firstinspires.org and inquire about becoming a guest contributor for Inspire.