Are You Teaching the First Global Language? We're here to help
Dec 07, 2016
by FIRST Staff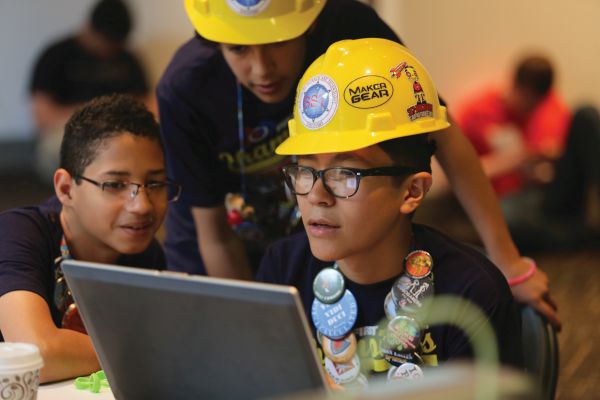 Did you know that only 33 states allow students to count computer science course toward high school graduation? And although 90 percent of parents want their child to study computer science, only 40 percent of schools teach it.
Though computer science continues to drive innovation throughout the U.S. economy, it remains marginalized throughout K-12 education. These statistics are even more startling when you consider that although there are currently 517,393 open computing jobs nationwide, last year only 42,969 computer science students graduated into the workforce.
In honor of National Computer Science Education Week, FIRST is offering The Definitive Guide to Computer Science in K-12 by Vicki Davis. Vicki writes the Cool Cat Teacher Blog and hosts the show Every Classroom Matters. She is a full time computer science and business teacher in Camilla, Georgia.

As computer code becomes the world's first global language, schools are scrambling. Should they hire computer programmers and help them learn to teach? Should they train teachers to program? With countless websites boasting an easy, online solution for programming — what works?
Never fear. Whether you're a teacher or administrator, if you're working to bring computer science and coding into the classroom as a full course or just as stand-alone units, The Definitive Guide to Computer Science in K-12 offers incredible resources for every school and need – including offline and hands-on approaches that can teach computational thinking.
Source: csedweek.org

Related post By Don Bossi, President, FIRST: To Hire STEM-Literate Graduates, Companies Must Help Develop Them
---
If you have an inspiring story or piece of wisdom that you've picked up through your experiences in the FIRST community, please reach out to us at inspire@firstinspires.org and inquire about becoming a guest contributor for Inspire.