You are now entering an Innovation Zone!
Feb 23, 2016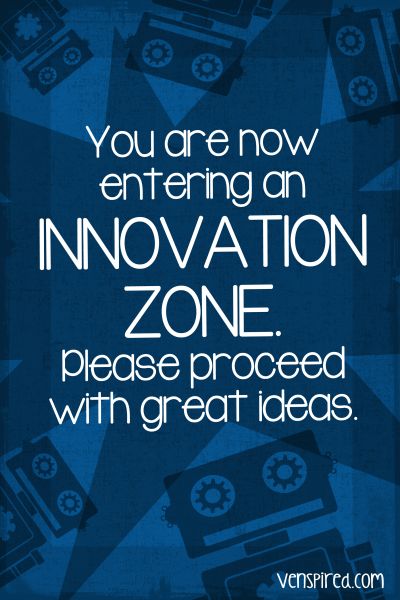 This week, we discovered an amazing educator named Krissy Venosdale who is the Innovation Coordinator at The Kinkaid School in Houston, Texas. Krissy runs the makerspace at the school and is passionate about all things learning, making and inspiring. She also coached a FIRST LEGO League team. She creates amazing posters for the classroom and makerspace. We've connected with Krissy and wanted to share one of her poster in this week's Inspire post and hope to share more of her work in future posts. Her posters are available for educators to download for free from her website. You can see all her work at http://krissyvenosdale.com and @krissyvenosdale on Twitter and Instagram.
If you have an inspiring story or piece of wisdom that you've picked up through your experiences in the FIRST community, please reach out to us at inspire@firstinspires.org and inquire about becoming a guest contributor for Inspire.
Click image to download poster.