Ensuring All Students Have a Place: The 2021-2022 Youth Advisory Committee
Jan 24, 2022
Written by FIRST Staff
The FIRST® mission is to inspire young people to be leaders and innovators. At FIRST it is our aim to unlock the potential to innovate, lead, and collaborate to solve problems that each of us has as humans, no matter our age or location in the world. FIRST students utilize their skillsets to empower their communities and the greater global FIRST community.
To help inspire youth voice and leadership within FIRST, FIRST HQ formed the FIRST Equity, Diversity & Inclusion (ED&I) Youth Advisory Committee (YAC) in December 2018. The members are students who are committed to uplifting the FIRST community and are determined to foster, cultivate, and preserve a culture of equity, diversity, and inclusion within FIRST. To date, YAC members have assisted in developing ED&I training for youth participants, created a FIRST YAC Instagram to amplify the voice of youth, and have advised FIRST HQ on many other initiatives.
Below, get to know the amazing young people who are serving on the Committee this 2021-2022 season.
Meet the 2021-2022 FIRST Youth Advisory Committee:
Aarushi (she/her), 12th Grade | Team President of FIRST® Robotics Competition Team 3482 "Arrowbotics" | California
"As a woman in STEM, I am passionate about addressing the STEM gender gap and ensuring that people of all backgrounds feel welcomed and included not only in FIRST programs, but also in the technology field as a whole. Outside of robotics, I enjoy doing anything artistic and am interested in the field of Social Entrepreneurship. In the future, I would like to explore the intersection of Sustainable Business and Technology.

I hope to inspire other FIRST participants to be changemakers in their communities and address the issues regarding Diversity, Equity and Inclusion by taking action."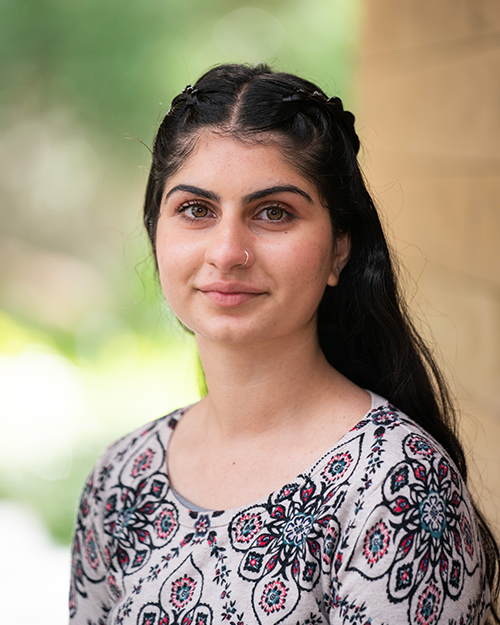 Anjali (she/her), 12th Grade | Team Captain of FIRST® Tech Challenge Team #1488 | Outreach and Awards Lead of FIRST Robotics Competition Team #4192 "Jaguar Robotics" | Texas
"I'm a high school senior and started my FIRST journey as a sophomore after forming our school's first all-girls team. Since then, I have gained a passion for community outreach, programming, and advocacy for underrepresented groups in STEM. Outside the lab, I enjoy listening to music, participating in Girl Scouts, and cooking new recipes!

I hope that, through the YAC, I can help make the environment at FIRST more inclusive, accessible, and enjoyable! I also look forward to working with amazing FIRST participants, volunteers, and facilitators to make positive change throughout the greater FIRST community."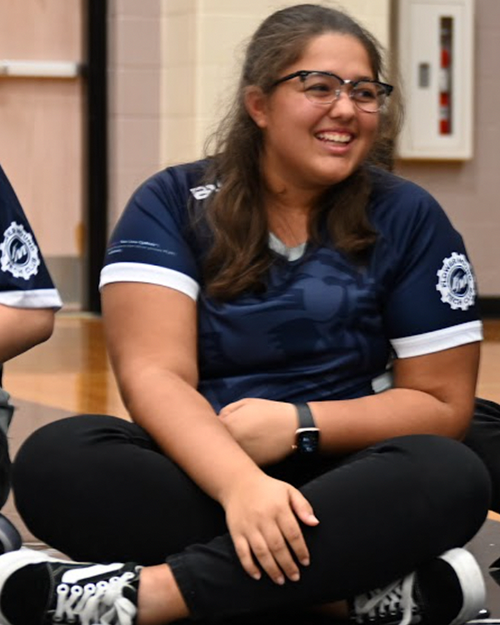 Kyran (he/him), 11th Grade | Business and Safety Leads on FIRST Tech Challenge Team #18183 "Rounded Cube" | Electric Team on FIRST Robotics Competition Team #2338 "Gear it Forward" | Illinois
"I see value in diversity whether that be through trying new things, meeting different people, or learning in unique ways. It allows you to think from a different perspective and understand more about everything around you.

This year I hope to inspire FIRST participants by making everyone, regardless of their barriers, feel included and able to make meaningful contributions to their FIRST teams. Participating in FIRST opens the door to greater possibilities; I hope to inspire participants to see that this door is just within reach."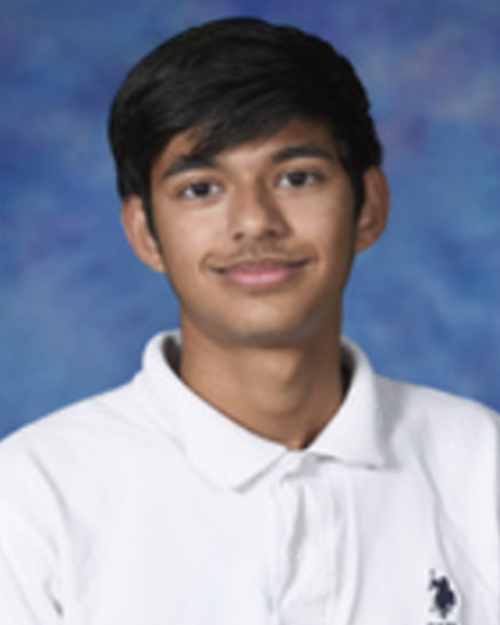 Charvi (she/her), 12th Grade | Team President on FIRST Robotics Competition Team #6657 "Arborbotics" | California
"I am a high school senior who has participated in FIRST Robotics Competition since ninth grade. Because we experience limited resources due to the nature of our small farming community, where we are the only team in our county, I've become passionate about increasing access for all FIRST teams. In the past, I was the lead of the electrical department, and this year I am the student team lead. In the future, I hope to use the skills I learned in FIRST Robotics Competition to support a career as a public health attorney.

I hope to inspire other FIRST participants this season through increasing passion for improving diversity, equity, and inclusion within the organization."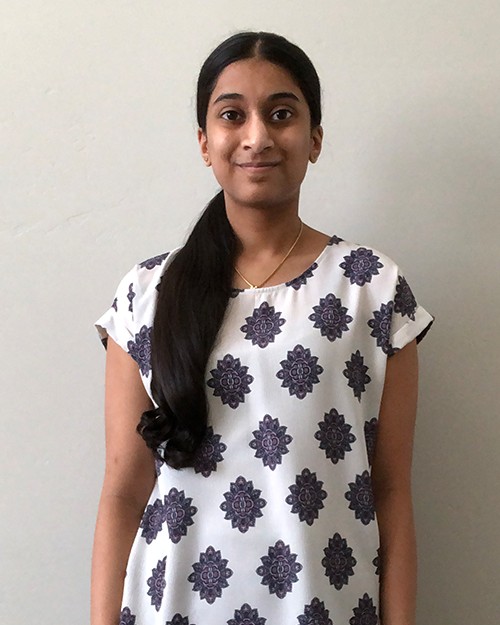 Samyukta (she/her), 11th Grade | Engineering Manager on FIRST Tech Challenge Team #16656 "Thunderbots" | California
"I am a high schooler who is heavily passionate about engineering and STEM. My passions revolve around bringing new ideas to kids around me and constantly creating new inventions. Whether I'm building something new or repairing something old, the gears in my brain are constantly rotating. Aside from STEM, my passions lie in video games and music.

I hope to inspire other FIRST participants to step out of their comfort zone and bring FIRST to those all around the world. By making FIRST more accessible, I believe that kids and teenagers will be able to change the world."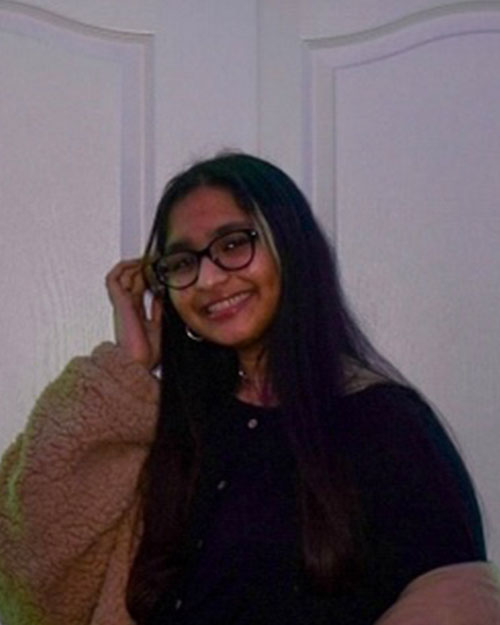 Ria (she/her), 12th Grade | Vice President of Outreach on FIRST Robotics Competition Team #1369 "Minotaur" | Florida
"I have been participating in FIRST for seven years now, and I plan on using my skills for interdisciplinary work combining technology and social good, specifically causes like gender and income inequality. My career goals include starting a technology-based nonprofit and company to improve the quality of life for people everywhere. In my free time, I can be found curating content for my social media platform, baking Nutella cookies, and playing Jeopardy with my brother.

I hope to continue fostering an environment that welcomes change and improvement across FIRST. My time in FIRST has helped me grow and discover my potential, and I want ensure that members around the world feel welcome knowing their voices are heard."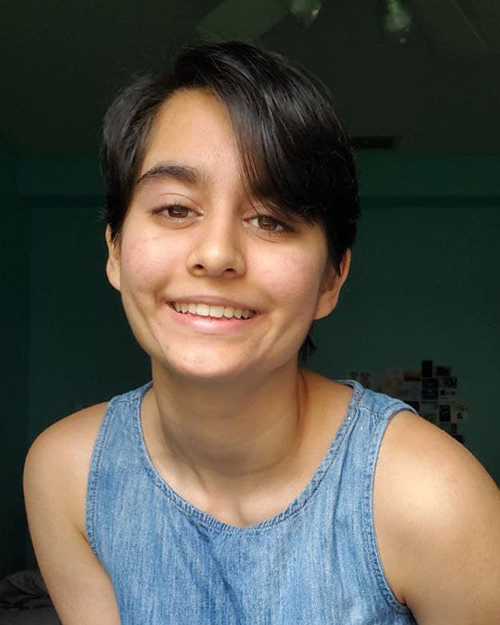 Jolin (she/her), 11th Grade | Vice President of Business and Electrical Lead on FIRST Robotics Competition Team #3476 "Code Orange" | California
"I joined the YAC to actively promote equity, diversity, and inclusion in the FIRST community and increase accessibility to quality STEM education. I've been involved in FIRST for eight years. Since FIRST has been such an integral part of my life, I want more students to receive the same opportunities that I've been fortunate to experience."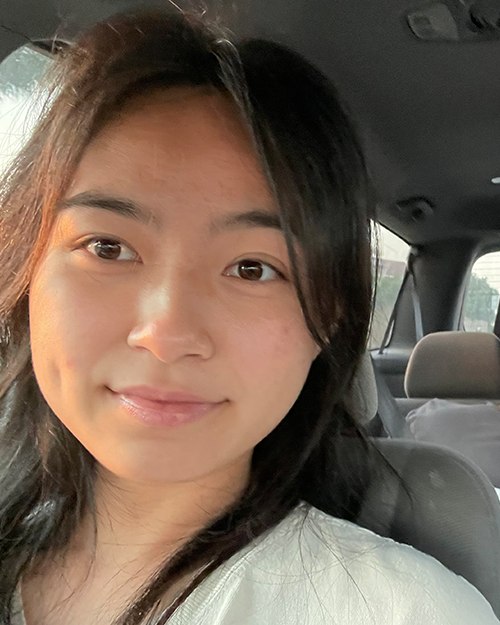 Janise (she/her), 12th Grade | Programming and Outreach Leads on FIRST Robotics Competition Team #3504 "Girls of Steel" | Pennsylvania
"I've participated in FIRST for approximately seven years through Girls of Steel Robotics at Carnegie Mellon University. As my team's Programming Lead and Outreach Lead, I love collaborating with others and sharing my enthusiasm for robotics with younger students throughout my community.

As a member of the FIRST ED&I Youth Advisory Committee, I hope to inspire and empower other FIRST participants this season by emphasizing the principles of equity, diversity, and inclusion in my STEM-related outreach and educational initiatives— spreading the mission of FIRST to a broader audience."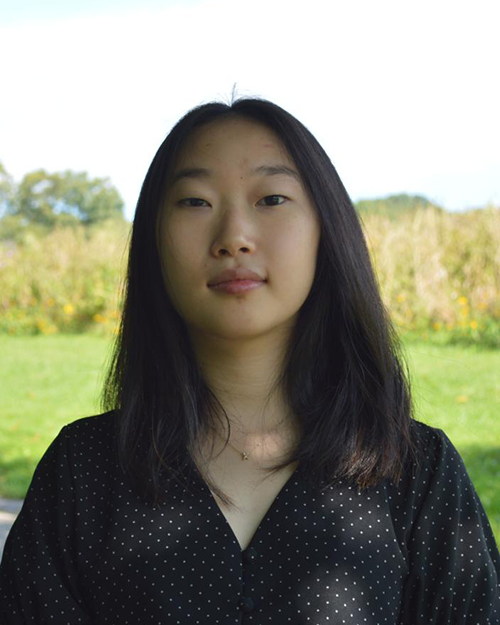 Nitya (she/her), 12th Grade | Designer and Chairman's Writer/Presenter on FIRST Robotics Competition Team #3538 "RoboJackets" | Michigan
"This year marks my fourth year as a FIRST student. The extensive skills and resources I've been provided with have inspired me to pursue a degree in aerospace or chemical engineering. I can't imagine being as goal-oriented or prepared as I am without the nature and resources of FIRST, and I'd like to make this opportunity available to any interested student through YAC and similar projects/organizations. Outside of FIRST, my passions include ice cream and Harry Potter.

I hope to inspire FIRST participants this season by promoting inclusivity and equal opportunity. I intend to bridge existing diversity gaps regarding opportunity within and access to FIRST programs and hope to inspire more students to partake in or continue pursuing robotics."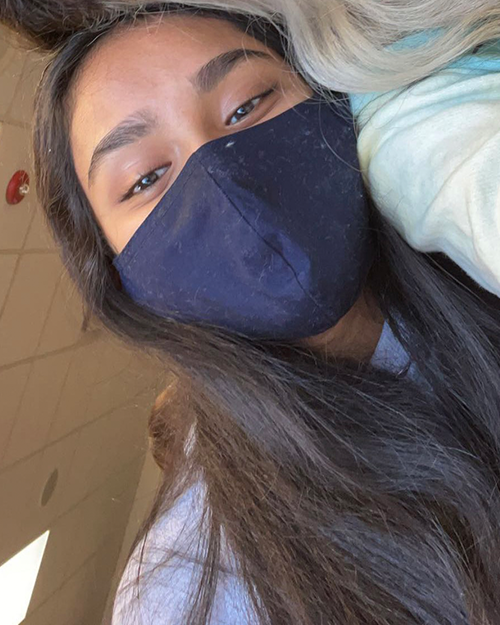 Angelica (she/her), 12th Grade | Marketing & Business Lead and Team Captain on FIRST Robotics Competition Team #6962 "RobotX" | California
"I'm currently a high school senior, and I've been involved in FIRST for the past four years. I've gained so much from my years in robotics and am passionate about increasing its accessibility for others. I joined the YAC to connect with other robotics enthusiasts and promote greater equity within the FIRST community. Outside of robotics, I love drawing, photography, and ultimate frisbee! I hope to improve the world through studying architecture and engineering after high school.

This season, I hope to inspire other FIRST participants by raising awareness about the YAC's efforts, starting with my local community. I also hope to empower girls in STEM by demonstrating through my own work as well as our YAC initiatives, that we are capable of anything!"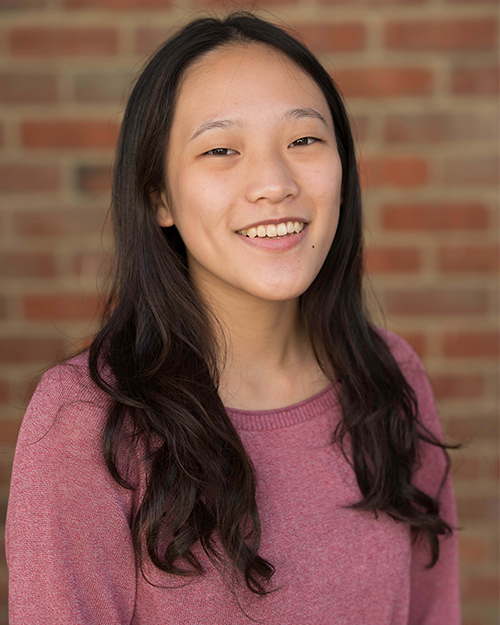 Andrew (he/him), 12th Grade | Team Captain on FIRST Tech Challenge Team #14235 "Out of Order" | California
"I've participated in FIRST since elementary school and I am passionate about making science (and STEM) education accessible.
I hope to help make FIRST a more welcoming and inclusive space for all."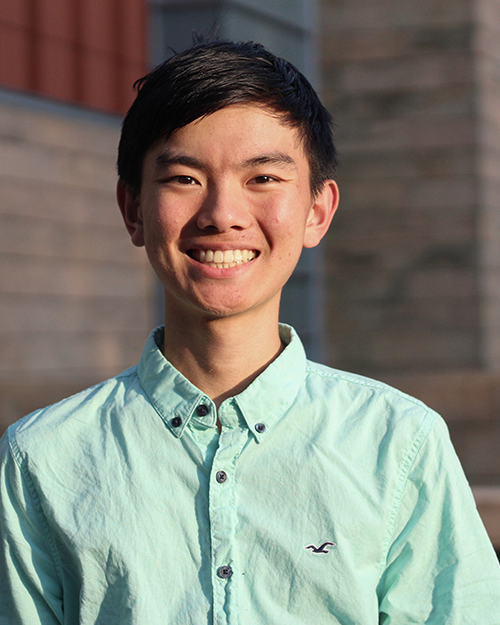 Hannah (she/her), 11th Grade | ED&I Committee Lead, Mechanical Team Member and Student Leadership and Scouting Liaison on FIRST Robotics Competition Team #525 "Swartdogs" | Iowa
"I love being part of FIRST Robotics Competition Team 525 the Swartdogs and now being part of FIRST ED& I YAC. The opportunity to help make FIRST more welcoming and accessible to everyone is a passion for me. When I'm not at robotics, I love to spend my time at the dance studio using my creativity to express myself through movement. No matter what I decide on for a career, I know my experience in FIRST will be invaluable in learning to lead and to act as a change agent.

I hope to inspire other FIRST participants to contribute and know that everyone is an important part of any discussion. Diversity on all levels makes the discussion stronger and more complete."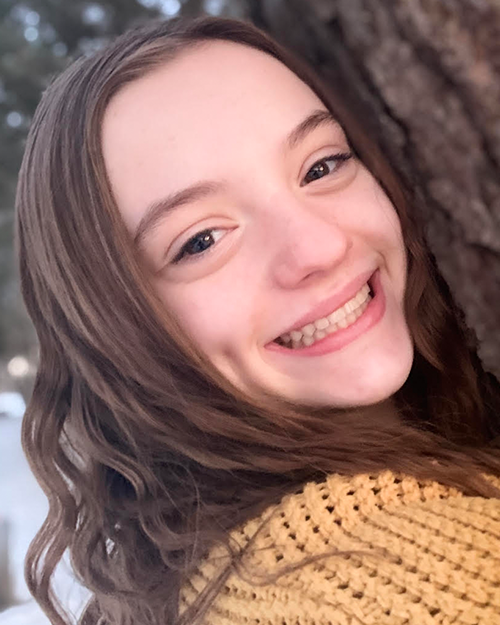 Jordan (he/him), 12th Grade | Team Captain on FIRST Robotics Competition Team #5024 "Raider Robotics" | Ontario, Canada
"Equity, diversity, inclusion, and accessibility are things that are intertwined into my everyday actions and efforts that I pursue both in and outside of FIRST. Causes that I currently put my energy towards outside of robotics include training recruits and volunteering for a province-wide peer support hotline; spearheading initiatives in my school board to facilitate equity and positive outcomes in elementary and secondary education for Black students and other marginalized populations.

Adversities and inequities that arise from identity, accessibility, and more within the context of STEM and beyond are not unfamiliar to me. As a leader within FIRST, I hope to exemplify strength, drive, and perseverance that transcend the aforementioned and inspire participants' ability to take charge of their futures."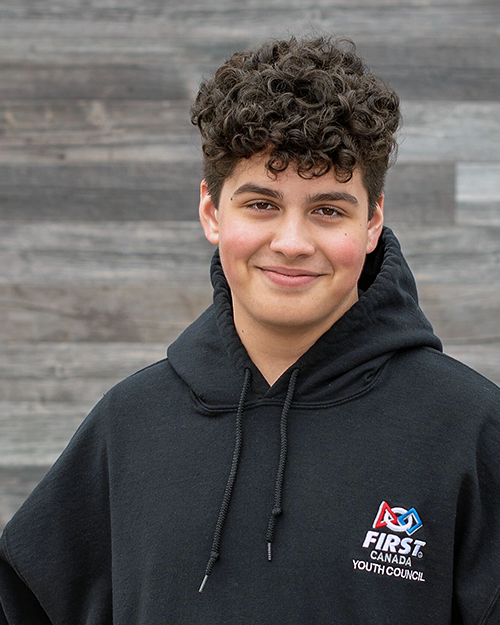 Cor (they/she/him), 12th Grade | Business Sub-Team Lead on FIRST Robotics Competition Team # 2022 "Titan Robotics" | Illinois
"I've been doing FIRST robotics for the past eleven years, over half of my life. Besides robotics, I hate shoes and love fruit, but my favorite food probably has to be fresh-out-of-the-oven strawberry shortcake. Or maybe pistachio muffins, or something with peanut butter. I really like fruit and nuts and bread. I want to inspire FIRST teams to work with each other and have fun this season. I hope to encourage Gracious Professionalism® and Coopertition® in all aspects of FIRST participants' lives."