In honor of this year's National Week of Making, we celebrate the more than 400,000 students around the world who invented, tinkered and tech'd their way through the 2015-2016 FIRST season.
A handful of these young people travelled to Washington D.C. this week where their ideas to improve waste management became award-winning inventions at the sixth annual FIRST® LEGO® League Global Innovation Awards presented by XPRIZE®.
Team "The Incredibots" of Gahanna, Ohio, won first prize for "The Styro-Filter" – a device that converts Styrofoam waste into activated carbon that can be used to purify water. The patent-pending Styro-Filter has the potential to reduce the nearly two billion pounds of non-recyclable Styrofoam thrown away each year in the United States.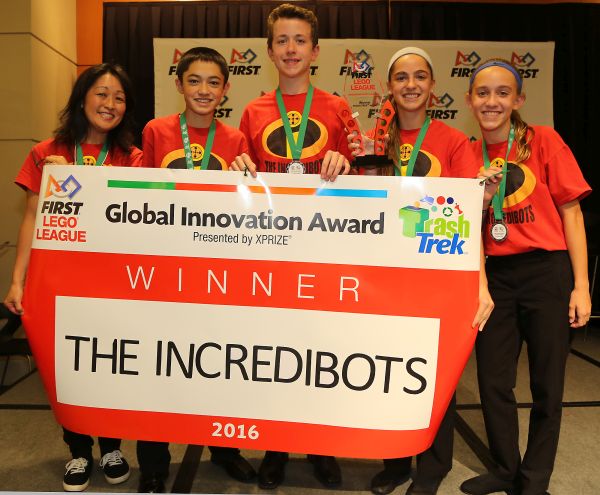 FIRST LEGO League teams from 21 countries submitted their inventions for consideration. Read more about the Global Innovation Awards and other winning inventions here. And check out 10 clever inventions that help reduce waste, by FIRST LEGO League teams, in this article by Fast Company.
If you have an inspiring story or piece of wisdom that you've picked up through your experiences in the FIRST community, please reach out to us at inspire@firstinspires.org and inquire about becoming a guest contributor for Inspire.