"Stop playing around and get to work!"
Sound familiar? I suspect that if you are a parent or a teacher this is a phrase you've said, or been tempted to say, on a few occasions. I'll confess, I run a research lab focused on play but even I have uttered these phrases a few times. We have been conditioned to see play as something childish, frivolous, and often a waste of time – so much so that "stop playing around" is said as a criticism. As educators, parents, and humans, I believe we need to turn this phrase around and stop drawing an artificial boundary between work and play. Rather than considering play childish, I'd urge us to start thinking of it as child-like, and recognize the benefits that play has for all of us. "Serious" and "impactful" doesn't have to be at odds with "fun" and "engaging." The world needs politicians, teachers, scientists, and engineers who know how to play.
In over a decade as a college engineering professor, I have met countless students who chose this major because they've been told by a parent, teacher, or counselor, "You're good at math and science, so you'll be a great engineer." I also meet many students who think they should drop engineering as a major because they don't love math and want to be creative. I have met many novelists, and not one of them has ever told me they became a storyteller because they loved grammar. Rather, they learned grammar and spelling so that they could bring their stories to life. For us engineers, science and mathematics are our building blocks, our grammar. The better we learn them, the more tools we have with which to design and build new solutions to the world's challenges. But without an idea, there is no solution to create. Where, then, do our ideas come from, and more importantly (to me at least), how do we encourage the next generation of creative problem solvers? I think the answer is that we need to play more.
What is Play?
Somewhere between childhood and adulthood, many of us forget how much can be learned through play. There is a video on play and learning from the Opal School in Portland that never fails to make me smile. Watching children discuss, in their own words, the "wonderful" of learning and the role that play has in it makes me realize how easily we begin to see learning as "work" rather than play.
But first, what is play? One of the beautiful things about play is that there are an infinite number of ways that one can partake in it: a pick-up kickball game, a painting party, storytelling, a game of tag, a messy arts-and-crafts session, Chutes and Ladders. Everyone finds different things appealing, and thus plays in different ways.
The work of psychiatrist Dr. Stuart Brown (founder of the National Institute for Play) has shown that the brain responds measurably to play, and he has argued that it is important for all creatures, young or old.
Bringing Play into Your Classroom
One of the big reasons students stop drawing and partaking in artistic endeavors is their fear of negative judgement. Creating simple "no fail" opportunities for students to be creative is a great way to help dispel this fear. I have been known to read my favorite books on art, Peter Reynold's "The Dot" and "Ish," to even my adult students! We can all make our own dot. There's even an International Dot Day that you and your students can participate in. (For those of you coaching robotics clubs and teams, consider asking your students to build a robot that makes a dot! It's a fun challenge that can lead you into the wonderful world of art bots.)
Where can you look for ideas of ways to bring play into your classroom? Here are some great places to start:
The Exploratorium's Tinkering Studio maintains a project page that has a variety of open-ended and expandable projects that span numerous art and tech disciplines. Each project page includes an explanation of the qualities they value in that particular activity, and a downloadable pdf with instructions and materials for how to try this project in your classroom or learning space.
Similar to the Tinkering Studio's project page, The PIE (Play Invent Explore) project has ideas and inspirations including marble machines, wind tubes, and song stones.
The Institute of Play (which is different from the National Institute For Play) focuses specifically on creating and researching "learning experiences rooted in the principles of game design." Their website is a great place to look for materials, such as their Mission Packs: freely downloadable curriculum written in the form of challenges.
Building Our Creative Confidence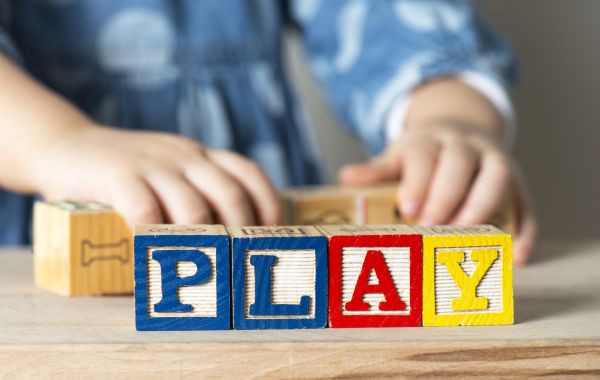 I'm often surprised by how many people still subscribe to the widely-disputed idea that you are either "left brained" or "right brained," and that scientists and engineers are not likely to be "creative" types. In my experience, this couldn't be farther from the truth. It is rare that I meet a scientist, entrepreneur, or engineer who does not have a creative hobby. Research backs up this observation. In a 2008 study, researchers looked at the hobbies and interests of Nobel Prize winners in the sciences, members of the Royal Society (the United Kingdom's science society), and the U.S. National Academy of Science members. The study found that the science Nobel Laureates were significantly "more likely to engage in arts and crafts avocations" than the U.S. public. *
If you ask a room full of kindergartners how many of them are artists (or, "Who likes to draw?"), you're likely to get a room full of raised hands. When I ask the same question of college students, typically a very small number of hands go up. (I try this exercise often with preschool classes and college classes, secretly hoping that one day all my college engineering students self-identify as artists or creative!) Somewhere along the way, many of us lose our creative confidence.
Looking for ways to encourage your students' – and your own – creativity? Designer and educator David Kelley, founder of Stanford's world-renowned d.School and the design firm IDEO, has written and spoken extensively on this topic and his experiences teaching creativity and design to students young and old. This free tool list is a great place to look for ideas, information and inspiration. Want to dive deeper into Design Thinking with your students? Try the Design Thinking for Educators website and tools.
Focusing on Process, Not Just Outcome
If we truly want our learners to focus on process and play, we can't put them in situations where they are only competing against each other. Rather, we should encourage them to play and explore, and to push themselves. With a growing emphasis on STEM and STEAM in the classroom, I have noticed more and more competition-based curriculum and projects that have a single winner, and many "losers." In a learning setting, this can give students the sense that they aren't good enough or that if they don't win it means they are doing something wrong.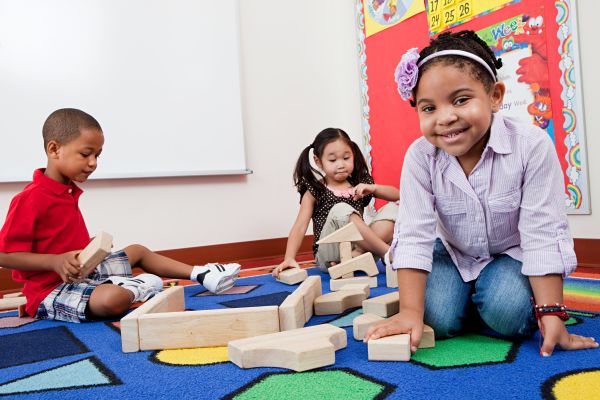 Using a playful learning approach, a competition with an objective to build the strongest bridge might become, "Please design and build a bridge that can hold at least two pounds and which is based on one of your favorite stories." Recently, working with kindergarteners learning about design and iteration, I challenged them to construct, using classroom materials, a house for the "three little pigs" that would withstand the force of the "big bad wolf." The school's principal, dressed in a wolf hat, engaged the kids in a call-and-response poem and then blew her hairdryer at each of the houses. If the house stayed up, students cheered loudly. If the house blew down, the students eagerly tried something else and called the "wolf" over for another try!
An important element of play – and playful learning – is a focus on process rather than on outcome. We as educators must create opportunities for our students to explore topics and skills without fear of getting a "bad grade." One of my favorite parts of judging FIRST Robotics Competition events is seeing the diverse array of ways that teams participate in the program, and the creativity that I see expressed in the costumes and machine designs. There is a feeling of celebrating the process rather than dejection among those who don't make it to the next level of competition.
Express Yourself, Make Something
When I run workshops for teachers, I often ask participants to think of something they remember making, and being proud of, as a child. I then ask them to raise their hand if the thing they remember was something for which they followed exact instructions and, if it was done in a class, where everyone made the same thing. Typically, only a small number of the participants then raise their hand. The majority of the group remembers something that they felt was uniquely theirs – a crooked bookshelf made in woodshop, a candle, a painting, a stuffed animal. Amusingly, many people even admit that their fondly remembered object didn't even work. They were still proud of it as a kid, and remembering it as an adult, because it was something that they brought into being.
Play is appealing because it allows us to make choices and do things that we enjoy. One of my favorite aspects of the global Maker Movement is seeing how individuals bring their ideas, beliefs, and interests into their work. Personalization and empowerment have long been key components of maker communities and projects. Making – be it in the form of a robot or a knit sweater, a line of code or a cookie – allows us to make our ideas tangible and visible. Rather than being an expert at one thing, makers often try many different mediums and bring together skills and concepts from disparate fields. As makerspaces and maker clubs form in many K-12 education settings and public libraries, I see this as a fertile opportunity for learners of all ages to make choices about what they wish to learn and then have access to the tools in which to do that. As sharing and collaboration are a core element of a maker mindset, there are many wonderful sources for you to look to as you bring making to your students, including the following:
Maker Ed is a national non-profit "that supports and empowers educators and communities – particularly, those in underserved areas – to facilitate meaningful making and learning experiences with youth." Their website has an education resource library full of projects, lesson plans, and research to help you get making!
MAKESHOP at the Children's Museum of Pittsburgh is a wonderful family makerspace in a museum. Even better, they keep a detailed blog with project ideas and facilitation suggestions.
Now go… Play!
Plato is quoted as having said, "You can discover more about a person in an hour of play than in a year of conversation." Let's test that! With the suggestions above, the next time you find yourself frustrated that your students aren't getting to "work," see if you can find a way to use play to engage and connect your class.
---
Additional Resources
Always Playing, Always Learning
Research on the importance of play is constantly evolving. Some of the sources that I visit to keep current include:
Books and Articles to Read:
"PLAY: How it shapes the brain, opens the imagination, and invigorates the soul" by Stuart Brown and Christopher Vaughan (book)
"Creative Confidence: Unleashing the Creative Potential Within Us All" by Tom Kelley and David Kelley (book)
"The Art of Tinkering" by Karen Wilkinson and Mike Petrich (book)
"Dot", "Ish", and "Sky Color" by Peter Reynolds (book)
"Improvisation Principles and Techniques for Design" by Liz Gerber (article)
"Invent to Learn: Making, Tinkering and Engineering in the Classroom" by Sylvia Libow Martinez and Gary Stager (book)

*Root-Bernstein, Robert, et al. "Arts foster scientific success: Avocations of Nobel, National Academy, Royal Society, and Sigma Xi members." Journal of Psychology of Science and Technology 1.2 (2008): 51-63.
Dr. AnnMarie Thomas is an Associate Professor of Engineering and Entrepreneurship at the University of St. Thomas, where she directs the Playful Learning Lab. She is the former founding executive director of the Maker Education Initiative, and the author of "Making Makers: Kids, Tools, and the Future of Innovation"
---
If you have an inspiring story or piece of wisdom that you've picked up through your experiences in the FIRST community, please reach out to us at inspire@firstinspires.org and inquire about becoming a guest contributor for Inspire.