Game & Season Info
Check out all of the latest information to get started
In the 2021-2022 season, FIRST® FORWARDSM presented by Qualcomm, FIRST® teams will explore the future of transportation. From the shipment of packages in rural and urban areas, to disaster relief delivery and high-tech air transit, teams will re-imagine faster, more reliable, inclusive, and sustainable transportation innovations that better connect and grow communities and economies around the world.
This year, FIRST teams will address today's global challenges related to United Nations Sustainable Development Goal #9, focused on building resilient infrastructure, promoting inclusive and sustainable industrialization, and fostering innovation. By encouraging FIRST participants to think about future transportation sustainability, we're also empowering them to be the next generation of leaders and innovators, tackling the world's toughest challenges.
Transport the Future in CARGO CONNECT
In CARGO CONNECTSM teams will re-imagine our global transportation system and explore ways of improving how we access and deliver needed and desired goods, making all communities more connected
UNPACK THE CHALLENGE DETAILS
Watch the CARGO CONNECT videos for Discover, Explore and Challenge, then download the division materials you need to get started.
Welcome to a new FIRST® LEGO® League season
FIRST® LEGO® League Director, Kim Wierman, shares season insights and tips for new and returning teams as you set off to explore the future of transportation.
FUEL UP ON RAPID REACT
Download and share logos, social graphics, posters, and more to take your season celebration even further.
FIND ADDITIONAL MENTORS
Create a team profile on the FIRST Mentor Network sponsored by NI to find additional support.
Go Further With Amazon: Explore How Transportation Can Make a
Real-World Impact
FIRST LEGO League Global Sponsor
Learn More About Amazon's Community Impact >
Hear from Lena Bryant
Amazon's Director of Community Operations shares how the company is reimaginging the future of transportation and the need for highly-trained STEM employees, all to better connect communities to critical goods and services and deliver greater global impact.
Hear from Charles Bergan
Qualcomm's Vice President of Engineering discusses how STEM professionals are critical to solving the greatest problems on earth, and how this generation of students will change the world.
Join Us in Connecting the World Through the Power of 5G
Read More About Qualcomm's Commitment >
FIRST LEGO League Founding Sponsor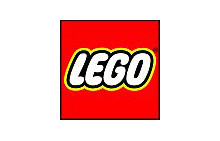 FIRST LEGO League Global Sponsors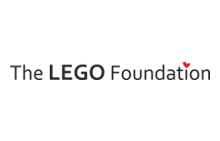 FIRST LEGO League Challenge Division Sponsor
FIRST FORWARD Season Sponsor