FIRST Robotics Competition Blog
Chocolate Chip Cookies plus St. Louis Housing
Apr 14, 2017
Written by Frank Merrick.
Chocolate Chip Cookies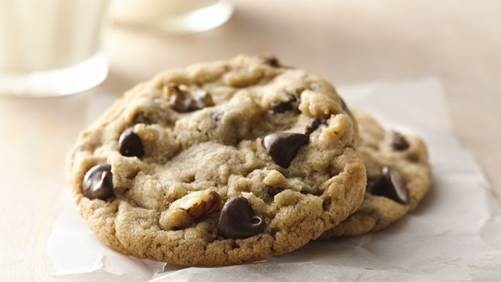 There's a delicious aroma wafting through the FIRST HQ towers as this is being written. Sweet, chocolatey – yep, smells like a big ol' batch of chocolate chip cookies being baked up. Real ones, with butter, chocolate, sugar, full-gluten flour (gasp!), vanilla, all the good stuff packed into a wonderfully warm magical morsel both easy-to-hold and hard-to-resist.
That's what it smells like, but that's not what it is. It's actually the preliminary match schedules for Houston. Preliminary schedules, somewhat surprisingly, smell just like chocolate chip cookies when they are being prepped.* We'll be taking these bad boys out of the oven by the end of the day, just as they have reached perfection, and posting them here.
Please keep in mind preliminary schedules are just what they say on the tin – preliminary. They are subject to change. We don't change them on a whim, but neither should you bet the ranch they will hold. If we do need to change one or more subdivision match schedules before we start those qual matches in Houston, we will be absolutely sure teams get the word.
When those preliminary schedules are ready to be noshed, we'll alert via social media.
St Louis Housing
FIRST Championship, St Louis Housing through Experient closes at Midnight, Eastern Time on Monday, April 17th. (Midnight meaning the midnight between 4/17 and 4/18). If you are already registered for the St Louis Championship, and don't yet have your housing, now would be a good time to get it! If you are one of the many teams who will be qualifying for St Louis this weekend, you should sign up for that housing as soon as you can. Once housing access through Experient closes, you will find the prices for rooms at the hotels Experient had provided access to under this program rising significantly, as rooms will be in high demand, and the hotels will no longer need to stick with the contractually-obligated prices FIRST established.
To put yourselves in the best position, take action!
Frank
*Preliminary match schedules smell like chocolate chip cookies. Final match schedules smell like cherry-covered cheesecake.