FIRST Robotics Competition Blog
Houston Happenings and Detroit Dreams
Apr 20, 2018
Written by Frank Merrick.
Houston Happenings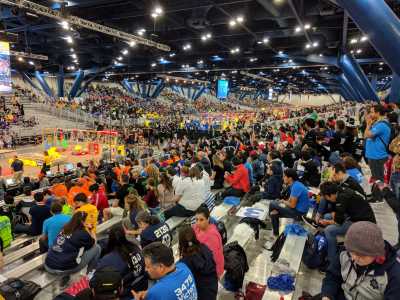 We're in the thick of things at FIRST Championship Houston and having a great time! Lots of folks I've talked to have commented that the new field arrangement, with all six subdivision fields arranged end to end, is a nice change. This arrangement gives teams a better sense of the massive scale of this event. This party is so big it's even hard to see just standing in one place!
I can't wait for playoffs!
Detroit Dreams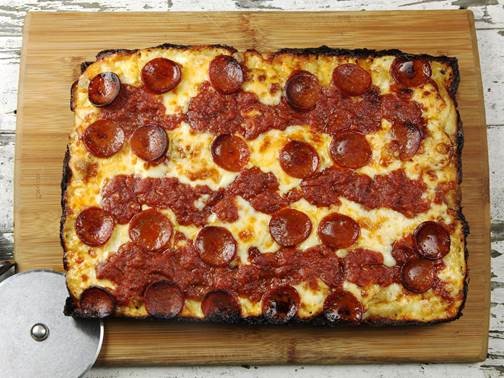 Detroit-style pizza. Thick, crispy, and square*. I've never had this style of pizza before, but I can't wait to get to Detroit to try a slice. Or two?
We've got a tasty treat right now for teams headed to FIRST Championship Detroit: Subdivision assignments and preliminary match schedules.
As we said in the blog with Houston information, you can find your subdivision by going to this page typing your team number in the search box at the top and clicking 'Jump'. This will take you to your team details. If you look for the FIRST Championship Detroit information on the page you are taken to, you will see your subdivision.
Next, you can see your preliminary match schedules by going to the information here for your assigned subdivision.
As we've said in the past, 'Preliminary' means just what you would think it does. These schedules are not final, as we may have some last minute changes to teams. We don't change them without good reason, but we can't rule changes out. If change is necessary, we would only be changing the schedule for the individual subdivision needing to be changed, not every subdivision at the event. And if this happens, we'll be sure to get the word out to teams.
Also, just as they are in Houston, pit locations in Detroit will be randomized, not sequential by team number. You can find more detail in this blog.
Frank
*Ok, ok, rectangular. You know, you'd probably enjoy your life a little more if you let little things like this go.