FIRST Robotics Competition Blog
FIRST Choice, NASA Grants, Thanksgiving Holiday
Nov 22, 2017
Written by Frank Merrick.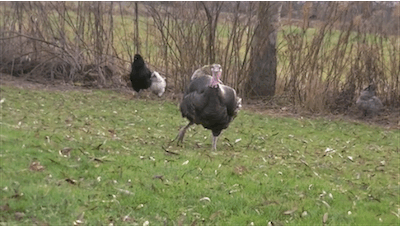 FIRST Choice
Remember, FIRST Choice opened Monday! Teams that have paid their initial registration fee or are registered for an event have access to their FIRST Choice credentials through their dashboards. Don't forget – Round 1 Priority lists are locked by Noon Eastern Time, Monday, December 4! Just like with the event preferencing system, it doesn't matter when you get your priority lists in as long as they reflect what you want by the deadline.
NASA Grants
NASA Grants for the season have been announced. Sorry for the delay on these. While the first registration payment deadline was officially Monday, of course we continue to work with teams who had to delay payment because they were waiting to hear about grants or had other extenuating circumstances.
And, thank you, NASA, for your tremendous generosity toward FIRST and our teams!
Thanksgiving Holiday
The United States will be celebrating the Thanksgiving holiday tomorrow, November 23 and Friday, November 24. In celebration of the holiday, FIRST Offices will be closed starting at 3PM Eastern Time today, Wednesday, November 22. We will resume regular business hours starting on Monday morning, November 27. But still feel free to contact us via email during this closed period, and we will get back to you when we return to the office.
For folks who are celebrating the holiday, I hope you have a great one! Stay safe, and enjoy!
Frank