FIRST Robotics Competition Blog
Hello Houston, Pit Map and Robot Bag Checks
Apr 15, 2019
Written by Frank Merrick.
Hello Houston!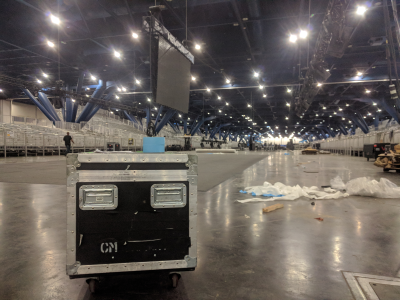 Check out the preparations for the big party! Folks here are already hard at work with setup. By the teams show up Wednesday, we'll be ready for another world-class event!
Pit Map
You can find the pit map for Houston here, including inspection stations, etc.
Robot Bag Checks
If you are joining us in Houston to compete with your robot, once again this year, Inspectors will not be checking your robot bags and lock-up forms. Once you get to your pit and uncrate, just open your bag and start working, no need to wait for the OK.
I can't wait to get this show on the road!
Frank