More Chances to Work at FIRST
Aug 22, 2018
Written by Frank Merrick.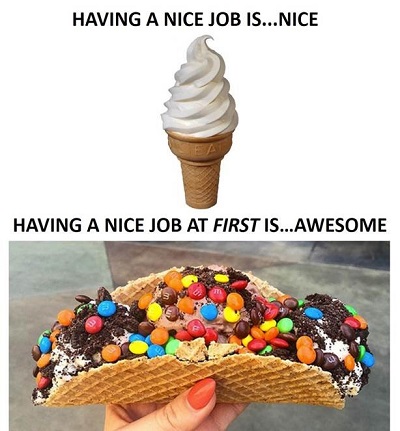 FIRST has job openings! If you have education or experience that would support IT, Sourcing, Sales, Non-Profit Development or the FIRST Programs, we may have something for you. Check out this list of current openings:
Applications Software Developer
Electrical Engineering Technician, FIRST Robotics Competition
Program Coordinator, FIRST Tech Challenge
School Engagement Specialist
Senior Applications Software Developer
Sourcing Specialist (Program Logistics)
Sourcing Specialist (Promotional & Special Projects)
Sourcing Specialist (Sourcing & International Logistics)
Stewardship Manager
Working at FIRST has its ups and downs just like working at any other organization, but at the end of the day, you'll have the satisfaction of knowing your job is making a positive difference in the lives of hundreds of thousands of young people around the world. That's a pretty awesome job to have! I can tell you for me, personally, even ten years after I started, working at FIRST is still the best job I can imagine.
You might end up feeling that way too! Come join us!
Frank