FIRST Robotics Competition Blog
Registration Open
May 21, 2019
Written by Frank Merrick.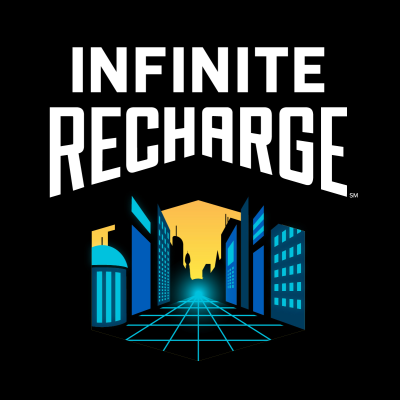 This is just a quick reminder that FIRST Robotics Competition team registration for the 2020 INFINITE RECHARGESM season is now open! Please login to your dashboard to get things rolling. There's no time like now!
And don't forget the big change for this upcoming season. Stop Build Day has been retired. I hope teams will be spending some time before Kickoff in January considering how they will want to operate with this constraint removed. We will have more specifics about all the little details that go along with this later in the summer (well, summer in the Northern Hemisphere).
INFINITE RECHARGE Logos
INFINITE RECHARGE logos like the one above are ready for download now. I can't wait to see how teams incorporate these in their look this year.
I hope everyone is having a great start to their summer or winter, wherever you happen to be in the world!
Frank