FIRST Robotics Competition Blog
Learn CAD with Onshape Learning Resources
Nov 05, 2021
Written by McKenzie Brunelle, PTC Education Outreach Programs Coordinator and FRC Team 2648 Alumna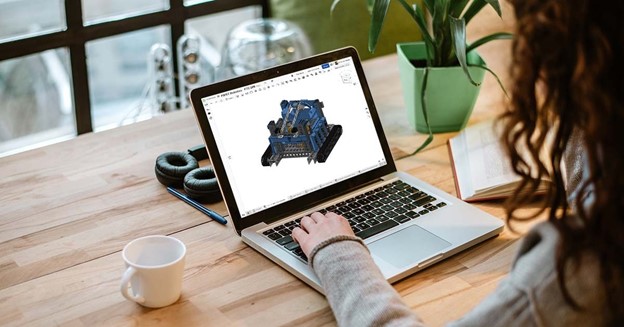 Using CAD software is a great way to design like the pros! Creating your robot digitally first allows you to more carefully plan its design and how you will build it physically. It also allows you to "test" your robot before you even break out the hardware, saving time, money, and resources.
Onshape is a free, cloud-based, collaborative CAD tool that can be used anytime, anywhere and on any device, including MacBooks and Chromebooks. Team members can collaborate on the same model in real time and communicate using comments, action items, and markup tools. In addition, the incredible FIRST community has taken advantage of the open nature of Onshape to develop parts libraries and custom features specifically for FIRST Robotics Competition and FIRST Tech Challenge.
We recognize that not all teams have local access to CAD expertise and mentorship. That is why PTC provides free access to our software for all FIRST students and mentors, along with plenty of learning resources.
Building Skills with Onshape Learning Resources
To help your team learn about CAD, you can access the following resources:
New to CAD? Check out the self-paced CAD Basics learning pathway with videos and exercises.
This article provides instructions on how to organize your team and get access to critical resources, including parts libraries.
If you are an educator that wants to teach CAD in your classroom or are hosting CAD training, you can utilize our free Intro to CAD curriculum in your class.
This fall we've held webinars to prepare for the upcoming season. Check out the recording from our latest webinar and register for the upcoming webinar on December 2.
Learn more about the PTC products and resources offered for FREE to FIRST Robotics Competition students and mentors.