FIRST Robotics Competition Blog
Thanksgiving and Thanks-giving
Nov 25, 2020
Written by Frank Merrick, Director FIRST Robotics Competition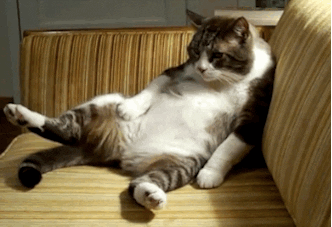 Sitting on the couch after the Thanksgiving dinner be like...
This week, folks in the United States celebrate their Thanksgiving Day holiday. Whether or not you celebrate Thanksgiving, I wanted to take a moment to give some thanks of my own.
I'm thankful for the now more than 2,500 (and counting) teams around the world who are 'in' for the 2021 season! The Teams are why FIRST exists!
I'm thankful for all our volunteers! While our at-home-focused 2021 season will not need nearly as many volunteers as prior seasons, we look forward to welcoming everyone back in 2022. We still need you, and you are still a critical part of the community! Speaking of volunteers, check out this video of some members of our volunteer 2021 challenge review team sharing their thoughts. Special thanks to Andrew Rudolf for putting this together!
I'm thankful for all our Suppliers and Sponsors! You are sticking with us through these challenging times, and FIRST would not be what it is without you!
I'm thankful for all the folks we have in the field, whether they are FIRST staff or not, working so hard to support our teams and spread the word about FIRST! You are the boots on the ground, and we know it's a tough job.
I'm thankful for the FIRST Robotics Competition and FIRST staff! Your hard work and dedication to the mission inspire me!
Finally, I'm thankful for my family and friends! Our relationships and shared experiences are such a joy to me!
I hope everyone is staying safe and healthy!
Frank