FIRST Robotics Competition Blog
ImPIHRRfect Supply Chains
Sep 14, 2022
Written by Kate Pilotte, Sr. Kit of Parts Manager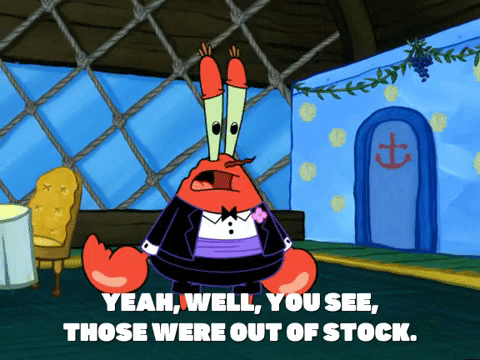 Planes, trains, and automobiles is more than just a classic from John Candy and Steve Martin (or maybe you know him through banjo circuits); it's also a way of listing various ways material gets to FIRST® teams. The catch is that they're only useful in transporting that material if the goods are ready at the factory… and those goods can only be ready at the factory if the raw materials made it to the factory and the people are available to turn those raw materials in to those final goods.
This is a drastic simplification, but a helpful setup for what we wanted to express in today's blog…
These pieces of the process are less predictable than they've been in recent history mainly due to the pandemic and other geopolitical circumstances. Raw materials, labor, and transportation are all volatile. We're seeing it as we source items for Kickoff Kits and FIRST Choice, and we wanted to give you a heads-up too. The item you want may not be available – or if it is available, it may not make it to you as quickly as you were used to pre-pandemic.
We invite you to come at this from a few angles (and borrowing some helpful concepts from conservation efforts!)
Plan early (while we don't recommend a run on the bank, think early and hard about your needs for the 2023 season and start those orders soon)
Iterate (be ready to iterate on designs for when you learn that an item you were counting on is delayed, hopefully not stuck in a canal, or out of stock)
Help each other (if you have extra devices or material, let your fellow teams know – if you need something, ask around. Resources like ChiefDelphi, Twitter using #omgrobots, or your Program Delivery Partner are all good starting points to share information and materials).
Reduce (be diligent about where you're spending your resources… you may end up needing to spend additional team dollars on expedited shipping or a more expensive solution if you can't get what you were originally seeking)
Reuse (consider pulling items/material from older robots – some teams do this already, but for others it may feel harsh to pull a device from last year's award-winning robot, but it may be your best option and pretty resourceful)
You don't have to take our word for it though, Andy Baker, co-founder of AndyMark, President, and Lead Robot Inspector shared his insight:
Dealing with today's supply chain challenges is difficult and frustrating. AndyMark has been seeing much longer lead times on these items: electronics (roboRIOs, motor controllers, sensors), aluminum extrusions, plastic resin, plastic sheet, electrical items (120-amp breakers). We work hard to provide customers with accurate back in stock dates, which can be seen on individual product web pages. Along with encouraging our customers to buy extrusions and electronics well in advance, when they come in stock, we also encourage them to send us emails at "customerservice@andymark.com" to get more detailed information regarding our products.
Greg Needel, co-founder and President of REV Robotics and FIRST Alumni and Mentor shared his perspective too.
Like many other industries, REV Robotics' supply chain has been negatively impacted by numerous global factors. We are experiencing shortages of many electronic components that go into our products, cost increases and significant delays in shipping/receiving completed products once they are produced. Some products, such as SPARK Max and the new FIRST® Robotics Competition control system components can only be produced in batches, further extending lead times for product availability. We are working with our suppliers and vendors every day to ensure timely re-stocking, and update stock dates on our website as we have them. Teams can provide their emails on individual product pages to be notified when products are back in stock. We are still hopeful that the majority of our product line will come into stock in time for this season, but quantities overall may be limited. It is a good idea to take the strategy of purchasing needed parts when they are available rather than waiting for all items to be in stock at once. We are just as frustrated as the members of the robotics community are as we work through these delays and price increases. REV will always do whatever we can to help teams, so please don't hesitate to reach out to support@revrobotics.com with any questions, concerns, or suggestions (especially if you have several thousand TI gate drivers in your closet).
At least toilet paper's back on shelves!