FIRST Robotics Competition Blog
Get Your Pool Noodles!
Aug 15, 2023
Written by Collin Fultz, FIRST Robotics Competition Senior Program Director
Summer is wrapping up in the Northern Hemisphere (
). One of my favorite end-of-summer/beginning-of-fall traditions is reminding FIRST® Robotics Competition teams to get some pool noodles for their robot's bumpers next season.
Evergreen Robot Rule R408-C is the best reference for what pool noodles will be legal for use in bumper construction next season.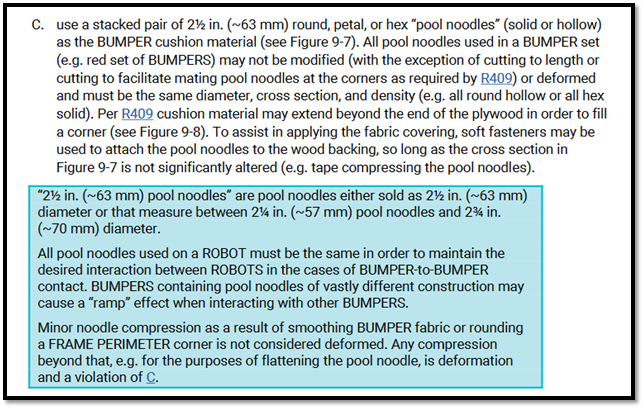 We also plan to continue to provide pool noodles as part of the 2024 Kit of Parts for new/rookie teams.