FIRST Robotics Competition Blog
Introducing a New Way to Register Youth in the U.S. & Canada
Oct 23, 2023
Written by the FIRST Digital Transformation Team
We're thrilled to share a new update to the FIRST® program registration processes: Express Enrollment Youth Registration! This mobile-friendly registration tool is designed to simplify how parents and guardians sign up youth participants on a team when invited by a lead coach/mentor.
This update is part of a larger digital transformation effort that will make the FIRST organization's technology systems and processes more efficient and effective in serving the FIRST community and driving our mission forward.
The new Express Enrollment application provides an additional youth registration pathway for teams in the United States and Canada* using web links or QR codes generated by FIRST lead coaches/mentors in their team Dashboard.
This new application is available for mobile and desktop devices, helping parents and guardians register their youth in a few simple steps.
How Does Express Enrollment Work?
FIRST lead coaches/mentors with completed FIRST Youth Protection Screenings can generate web links or QR codes from the Team Contacts/Roster section of the FIRST Dashboard to share with parents and guardians.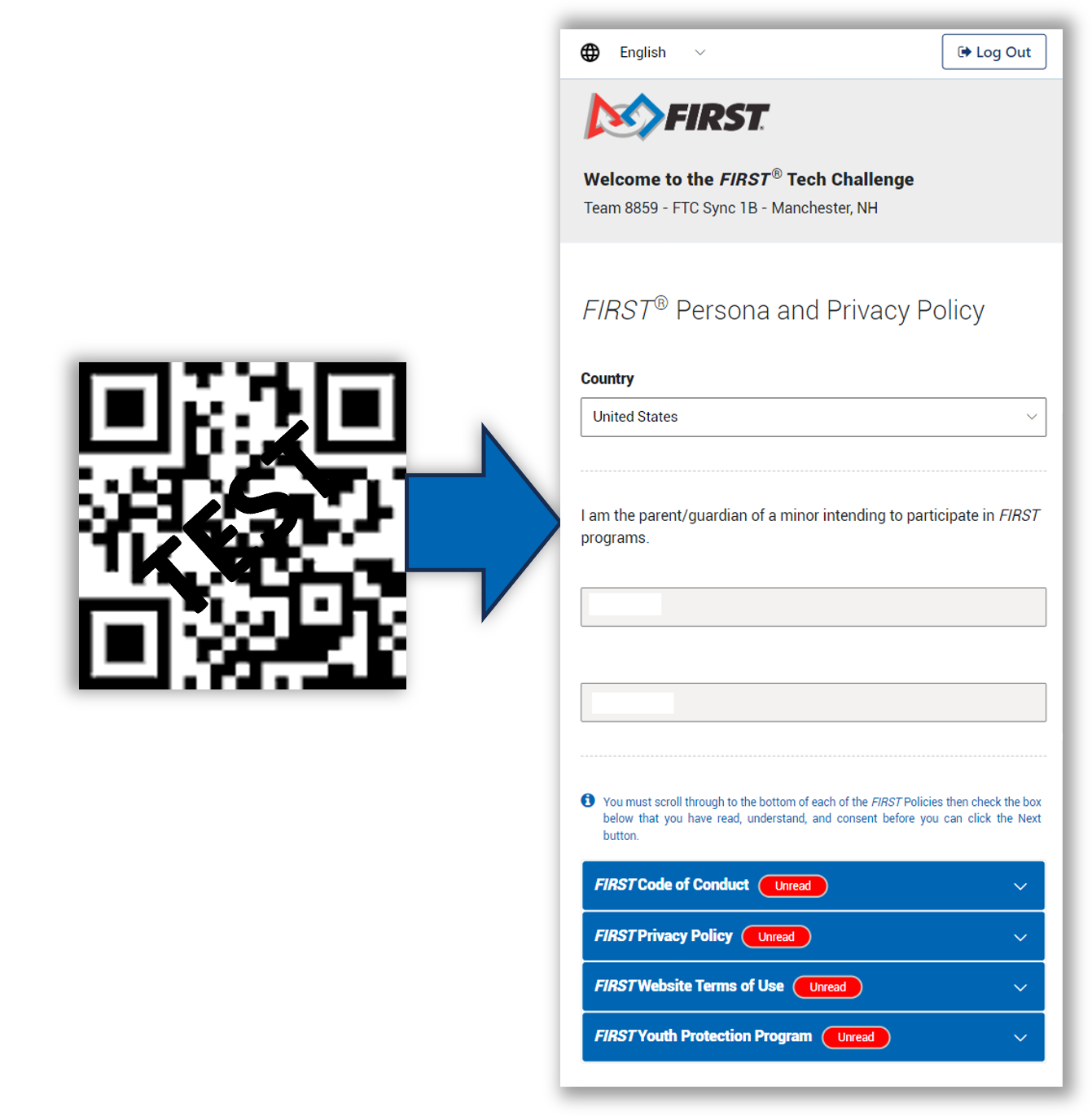 Parents/guardians of youth participants use the web link or QR code from the coach/mentor to apply their student to the team and complete the FIRST Youth Registration process from a mobile or desktop device.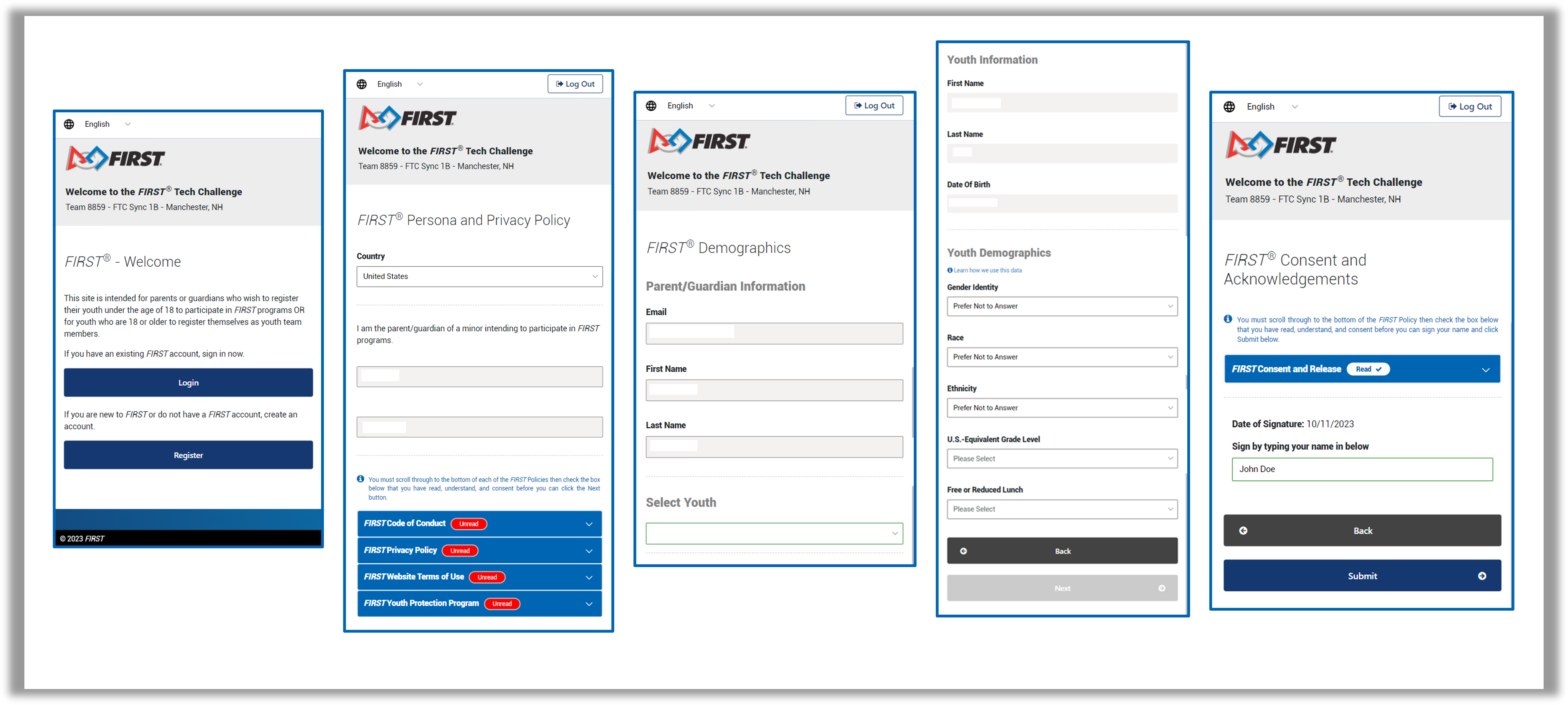 Learn more about the Youth Registration options for parents/guardians registering youth globally on the Youth Registration System Overview page.
Please note that some regions may have additional steps after Express Enrollment to complete youth registration. If this is the case, your local Program Delivery Organization will contact you with further instructions.
Questions?
If you need assistance registering youth for the season, please contact Customer Support at firstteammembers@firstinspires.org.
If you're looking for a FIRST team to join, visit our Team & Event Search.
*The Express Enrollment application is currently available for use in the United States and Canada. We are looking to expand the application to additional locations in the future.