FIRST Robotics Competition Blog
Stop Build Day (already?), Achievement Streamers, and the Las Vegas Venue
Jan 19, 2016
Written by Frank Merrick
Stop Build Day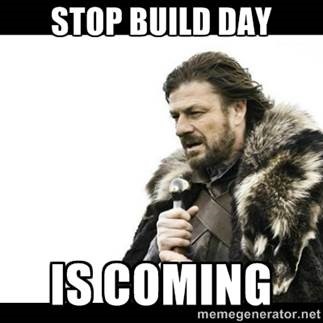 Yep, Stop Build Day is coming, and winter (at least for those teams in the Northern Hemisphere – but we love you, too, teams in the Southern Hemisphere!) is already here.
I saw a recent post on Chief Delphi that reminded me to remind you, if you are a team that lives in an area that gets shut down for storms, to please plan ahead and be safe. You should be working under the assumption that you actually will have fewer days than the calendar tells you to get ready. You should also be working under the assumption that Stop Build Day won't be moving, regardless of how heavy the storms are or where they hit.
Achievement Streamers
In this blog, we said that teams this season will be receiving Achievement Streamers to hang on their Team Standards. This will give teams a chance to display their achievements to the world right on the FIRST STRONGHOLD field. Here's your secret decoder for what those variously colored streamers will mean when you see them: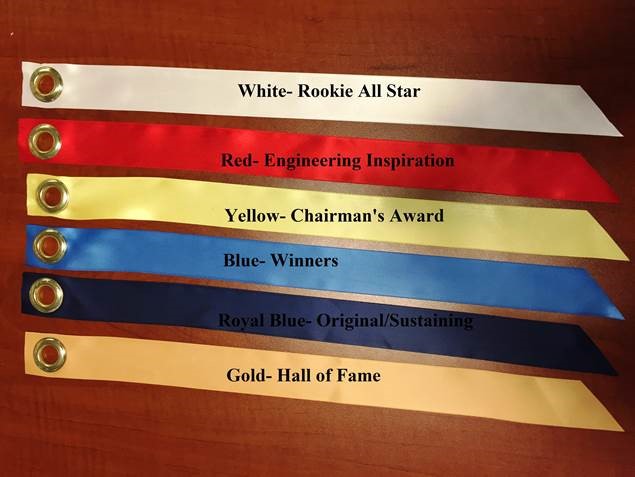 Las Vegas Venue Change
For teams attending the Las Vegas Regional, please note that the location of the event has recently changed. It will now be held in the Las Vegas Convention Center, on the same dates as before.
Hope everyone's having fun getting ready for FIRST STRONGHOLD!
Frank