FIRST Robotics Competition Blog
Behind the Lines Premiere and 2018 Medals!
Oct 04, 2017
Written by Frank Merrick
Behind the Lines Premiere
Season 4 of Behind the Lines will premiere tonight!
Tonight's Season 4 premiere episode features FIRST Robotics Competition Team 2614, MARS, 2017 Chairman's Award winners at FIRST Championship St. Louis. Student leads Shannon and Ethan, along with Lead Mentor (and Woodie Flowers Award winner!) Earl Scime, will join RSN to discuss how to foster a lasting culture within your team and your community. This is going to be a great show! Also, they'll finally resolve that Season 3 cliffhanger the community was buzzing about all summer.
Check it out at 8 PM Eastern Time on Twitch. You can join the conversation by submitting questions for the Q&A portion of the show by Facebook, Twitter, and during the live show in Twitch chat.
2018 Medals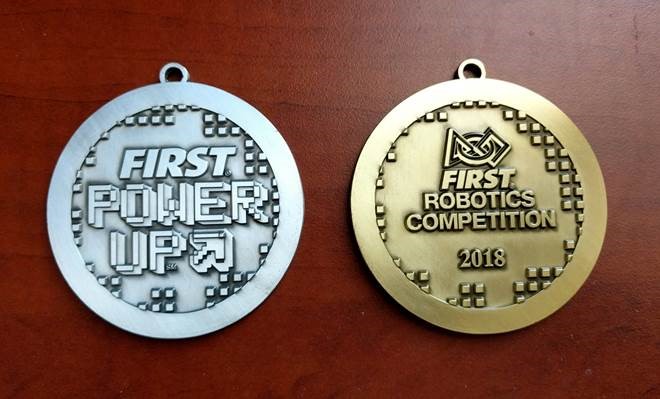 Check out these hot-off-the-press medals for FIRST® POWER UPSM! Pretty sweet.
Frank