FIRST Robotics Competition Blog
Event Preference Submission Deadline Thursday!
Sep 27, 2017
Written by Frank Merrick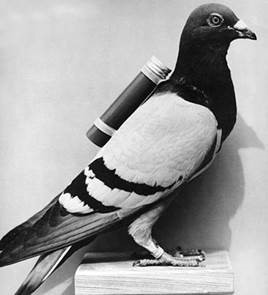 Just in case you missed the 23 tweets, 12 emails, 7 blog posts and 2 carrier pigeons we sent directly to the home of every FIRST Robotics Competition mentor on this planet, the deadline to submit your event preferences is tomorrow, Thursday, September 28th, Noon, Eastern Time!
Don't know what I'm talking about? (Seriously?) Check out the Registration System User Guide and FAQ here.
Do know what I'm talking about but don't know what time noon, Eastern Time is in your part of the planet? Just enter your city here.
Once preferences close at noon (Eastern, not noon wherever you are), they are closed! There is no way for us to accept late preferences without delaying the event assignment process for every team in FRC, and we don't plan to do that. So, please, get those preferences in, and double check them to make sure they're what you want.
Ooh, It's going to be an exciting day tomorrow!
Frank