FIRST Robotics Competition Blog
Get Your Own FIRST STRONGHOLD Patch
Feb 17, 2016
Written by Frank Merrick.

The History Patches we are providing to teams this season at events has generated some interest among some in our community about getting one for themselves. While we are only giving out one patch per team at events for use on Team Standards, and those patches will be specific to the week the event is taking place, we didn't want to stand in the way of folks hungry for a little additional FIRST STRONGHOLD flair.
So, we worked with our friends at Brandit to come up with a generic FIRST STRONGHOLD patch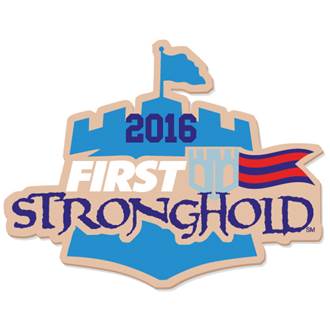 If you are interested, you can find this and other items here.
Frank