FIRST Robotics Competition Blog
Kickoff Hype!
Dec 19, 2022
Written by Collin Fultz, FIRST Robotics Competition Senior Program Director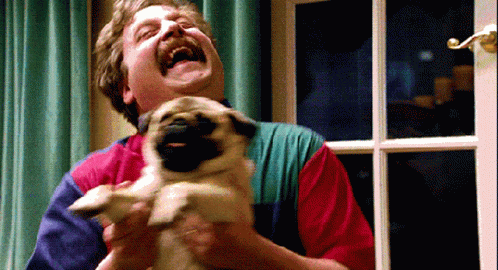 Kickoff
Saturday. January 7, 2023. Noon ET! It's the FIRST® Robotics Competition Kickoff presented by Novelis, and I am so excited to get this season officially underway! Join us live on FIRSTtv. Think you might forget? You can sign up for a tune-in reminder on our Kickoff page.
Kickoff is streaming live exclusively on Twitch. We recognize many schools block Twitch on their networks. Kickoff locations at those schools will need to request Twitch be unblocked for that day or use other means (within school rules, please) to access Twitch, such as wireless hot spots. We will begin streaming content on the feed beginning around 11:45 am ET, and you can use that time to check your connection.
The broadcast will last approximately one hour, and we cannot wait for you all to see this year's game. A huge thanks in advance to the folks from the FIRST® community that have contributed to the show!
Teaser
If you haven't already watched it 1000 times, be sure to check out the teaser for CHARGEDUPSM presented by Haas! Or, if you've already watched it 1000 times, why not go for 1001?

Wood Field List of Materials
The team versions of the field elements (i.e. low cost wood designs teams can use to mock up field elements in their space) will be available after Kickoff on the season materials webpage. We will not be releasing the wood field materials list prior to Kickoff because none of the items on the list should be difficult to acquire quickly (and there may have been a game hint tucked into the materials list).
Update December 22, 2022: The language used to describe why the shopping lists were omitted from the 2023 season set of assets was not complete. In addition to the reasons originally stated in the blog, the creation (and proofing) of this content adds to the burden placed on the engineering team in preparation for Kickoff and field shipping. This, combined with the fact that recent team surveys show little actual use by teams (and for those teams that did use it, frustration due to their good faith investment in materials that don't accurately reflect those of the official field), caused FRC leadership to remove this from the list of to-do items. This decision is not a permanent one, and may or may not, persist beyond the 2023 season. I apologize for my omission and the resulting confusion and frustration.
Official Field Elements & Game Pieces
Shortly after Kickoff, AndyMark will have a selection of elements from the official field available for purchase. The elements available for purchase will not be full assemblies of field elements, only those pieces that would be difficult for most teams to manufacture on their own.
A set of game pieces is included in the Season Specific box included in each team's Kickoff Kit, and more game pieces will be available in FIRST Choice round 2. AndyMark will also have additional game pieces available for teams to purchase.