Inspiring STEM Education and Life Skills via Robotics
Lessons from Robotics Championships can be Applied to any Classroom
Jun 21, 2018
By Donald E. Bossi, President, FIRST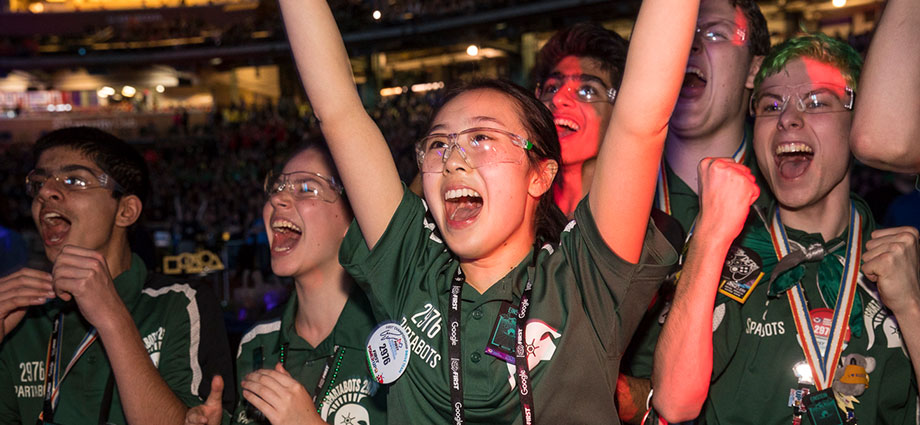 Editor's Note: This post was originally published on eSchool News.
Nearly 70,000 people cheering for their favorite teams, bleachers filled with signs and costumes, and fans gushing over game highlights and strategic execution. This was the scene in Houston and Detroit in late April—not for a football game or rally, but rather the premier sport for the mind: the world's largest youth robotics competition, FIRST Championship.
Hosted by FIRST, FIRST Championship is the annual culmination of robotics challenges for student teams from around the world. Between its two events in April 2018, FIRST Championship saw 1,400 teams of students ages six to 18, and teams participated in district, regional, and expo events to earn a place at this global event. As president of FIRST, I love that FIRST Championship brings together many of the students, mentors/coaches, educators, volunteers, sponsors, and supporters from around the world who make our mission possible.
FIRST Championship is about way more than robotics: It's about the lessons it teaches its students, the empowerment it creates for its teachers, and the love of learning it fosters among all involved. FIRST Championship is the shining example of everything FIRST values: teamwork within and between teams; learning and on-the-fly problem-solving; "Coopertition®," which is what we like to call displays of unqualified kindness and respect in the face of fierce competition; and "Gracious Professionalism®," which encourages high-quality work, emphasizes the value of others, and shows respect for everyone.
FIRST Championship is an incredible experience with many lessons, but there are three that can be applied to every classroom.
1. It's not about winning—it's about the journey
Competition is about so much more than who comes out on top. True winning means we've inspired a real love of learning in our students, teaching them to solve problems, work collaboratively, and communicate with others. Most important, it teaches them humility and resilience in the face of failure, and the innovation and creativity they need to overcome these obstacles. Our students frequently tell us they leave our program as very different people than when they joined. They transform from timid to confident leaders, from hesitant to adept engineers, and it's a pleasure for us to watch them grow.
2. There are plentiful resources
Educators, parents, or working professionals may hesitate to start a robotics team because they believe they lack the appropriate technological literacy, but many programs are largely student-driven. Plus, resources abound. Students and mentors can take advantage of many online guides and resources provided by FIRST, LEGO Education, National Instruments, and others.
3. We must think creatively about exposing more students to robotics
Robotics teams can provide hope and stability in times of uncertainty, creating connections to inspire students who face barriers to education, from Detroit to Afghanistan. All it takes is a spark. Whether it's one volunteer in a town or an entire faculty of teachers in a district, the FIRST community is made up of individuals who believe in the power of education to change lives. One only needs to look to Ypsilanti, Michigan, where team mentor Scott Heister helped build a high school based on the FIRST philosophy, bringing robotics and advanced STEM classes to some of the country's most vulnerable students. Since it opened, the Ypsilanti STEMM Middle College has seen increased graduation rates and decreased suspension and college attrition rates.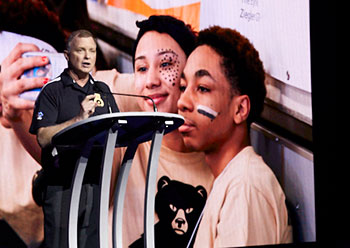 If we celebrate STEM the same way we do sports or entertainment, we can show today's youth how learning is not just important, but fun and exciting to boot—and help them grow a lifelong love of exploration. As educators, we can't be intimidated by what we don't know; there's an entire community out there ready and waiting to help you get started.
---
If you have an inspiring story or piece of wisdom that you've picked up through your experiences in the FIRST community, please reach out to us at inspire@firstinspires.org and inquire about becoming a guest contributor for Inspire.