The FIRST LEGO League Global Innovation Award is a competition designed to showcase the real-world, innovative solutions that FIRST LEGO League teams create as a result of their Project.
FIRST LEGO League trains kids to think like innovators. The Award encourages and assists teams to further develop solutions to real-world problems that demonstrate originality and have the potential to add significant value to the world.
For many teams, their innovative solutions created through the FIRST LEGO League Project have led to some amazing opportunities, like receiving local and national media attention, meeting government leaders, and seeing their invention be brought to market. For some, their inventions have changed lives.
Most regions nominate the top ranked team(s) in the Innovative Solution Award category from their Championship event(s) to be their Global Innovation Award regional nominee.  Some regions use an approved alternate process: 2017 list of regions.
---
The 2017 Global Innovation Award will be held from June 18-20, 2017, at the Kellogg Conference Center and Shakespeare Theatre in Washington, D.C., USA.
In the D.C. area and interested in attending? Join us at the Shakespeare Theatre at 4:00 pm for a team meet and greet, and cheer on our Semi-Finalists at the Awards Ceremony at 5:00 pm! Click here for directions.
For additional details, or to receive an invitation to the event, please contact us at fllinnovationaward@firstinspires.org. 
---
Congratulations to the 2017 Global Innovation Award Semi-Finalists!
During the 2016-2017 season, teams from 29 countries developed innovative solutions for the FIRST LEGO League ANIMAL ALLIESSM Challenge - addressing problems related to accidental or purposeful human and animal interaction.
Read about this year's Semi-Finalist teams and their innovations below. 
---
Team Name: Team Gryffindor
Innovation Name: Vfly
Location: Chappaqua, New York, USA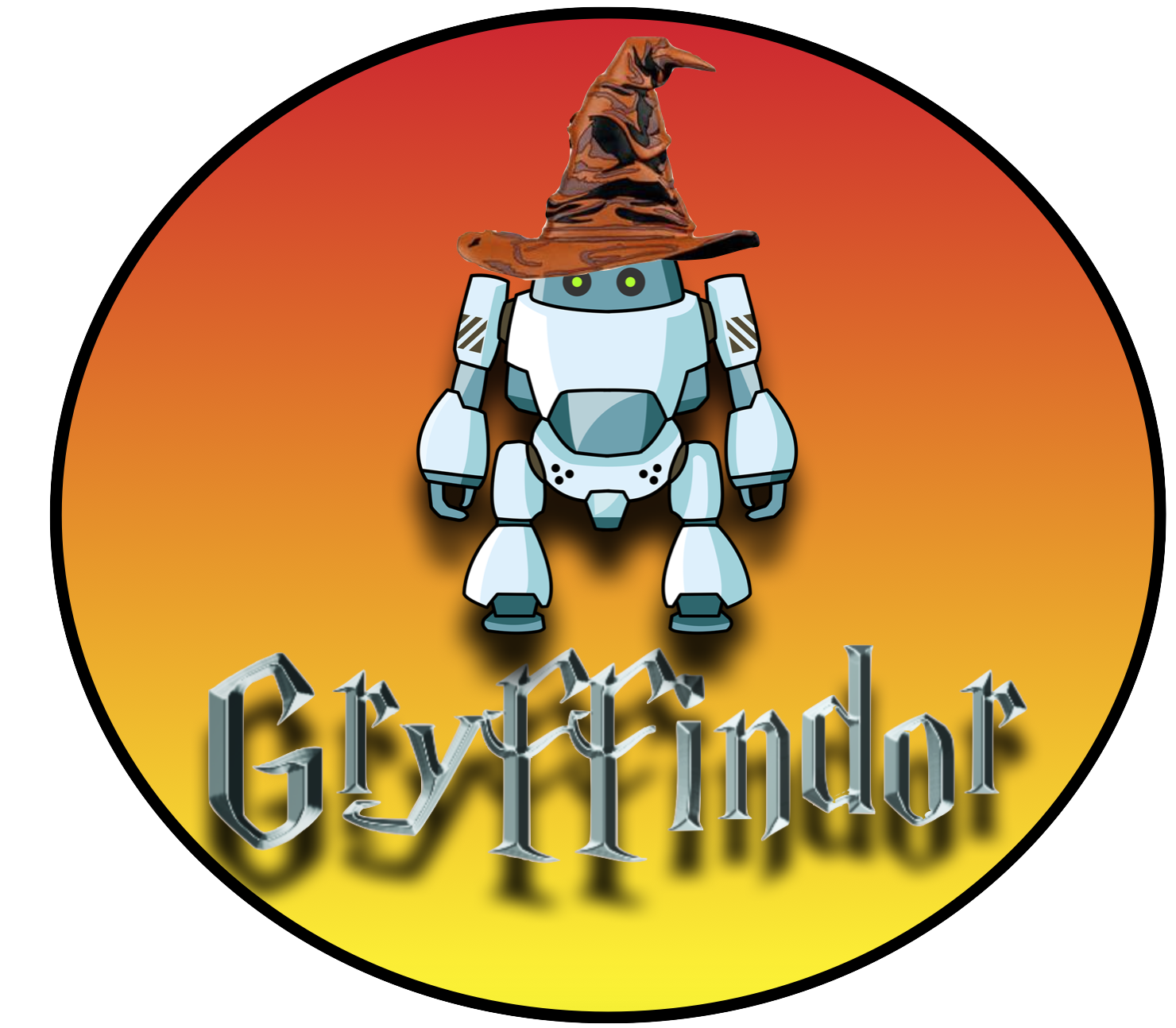 Team Description:
We are Team Gryffindor from Chappaqua and Ardsley, New York. We are a group of 4 girls that are passionate about robotics, STEM and sharing our love for FIRST LEGO League with the rest of our community. We share our passion for FIRST LEGO league by mentoring young girls and organizing summer camps to educate young children on LEGO MINDSTORMS EV3 Robotics. We have also been invited to share our love for FIRST LEGO League on our town supervisor's talk show and have been interviewed by a local news station. You can check out our team website here: teamgryffindor.weebly.com
Innovative Solution: 
Vfly is a system which plays predator calls to disperse birds as they approach windows, communication towers, drones, windmills, etc. Vfly has four main components: motion sensor, camera, visual recognition software, and speakers. The motion sensor detects the bird and activates the camera to photograph it. The visual recognition software identifies the bird species using the captured image. Once the species has been identified, the device will play a species-specific predator call.
---
Team Name: R2-Bee2
Innovation Name: Safe Hive
Location: Los Altos, California (Northern California), USA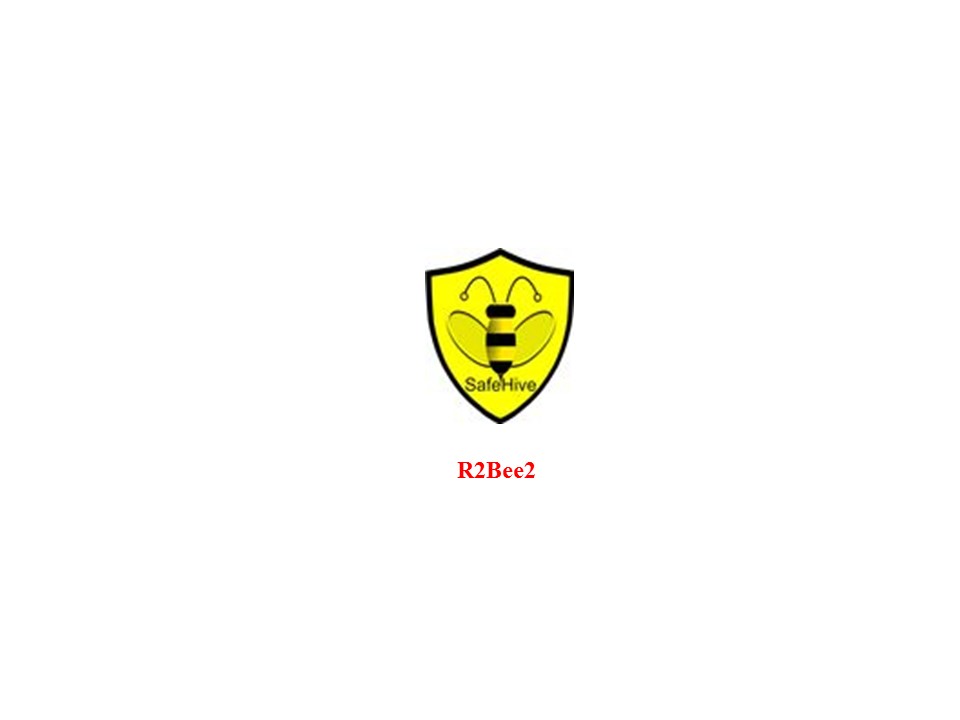 Team Description:
We are Team R2Bee2, a team from the San Francisco Bay area. This is our first year working together as a team and we found that we all have different interests and ideas. To overcome these obstacles, we used a democratic voting system to ensure decisions were made fairly. With the help of our Coaches and professional bee keepers, our team has improved our teamwork and problem solving skills and even obtain paying customers.
Innovative Solution:
SafeHive provides a modular solution to two problems faced by bee keepers – ants invading beehives, and the lack of a safe water source for bees. Safe Hive consists of a metal frame (repellent strip) coated in ant repellent that is safe for bees that forms a "moat" around beehives. The hive also uses wire mesh to collect dew overnight and flows into a bent PVC pipe that has an opening for bees to get fresh, safe and non-chlorinated water. 
Innovation Name: Bee Haven
Location: Oakland, Maryland, USA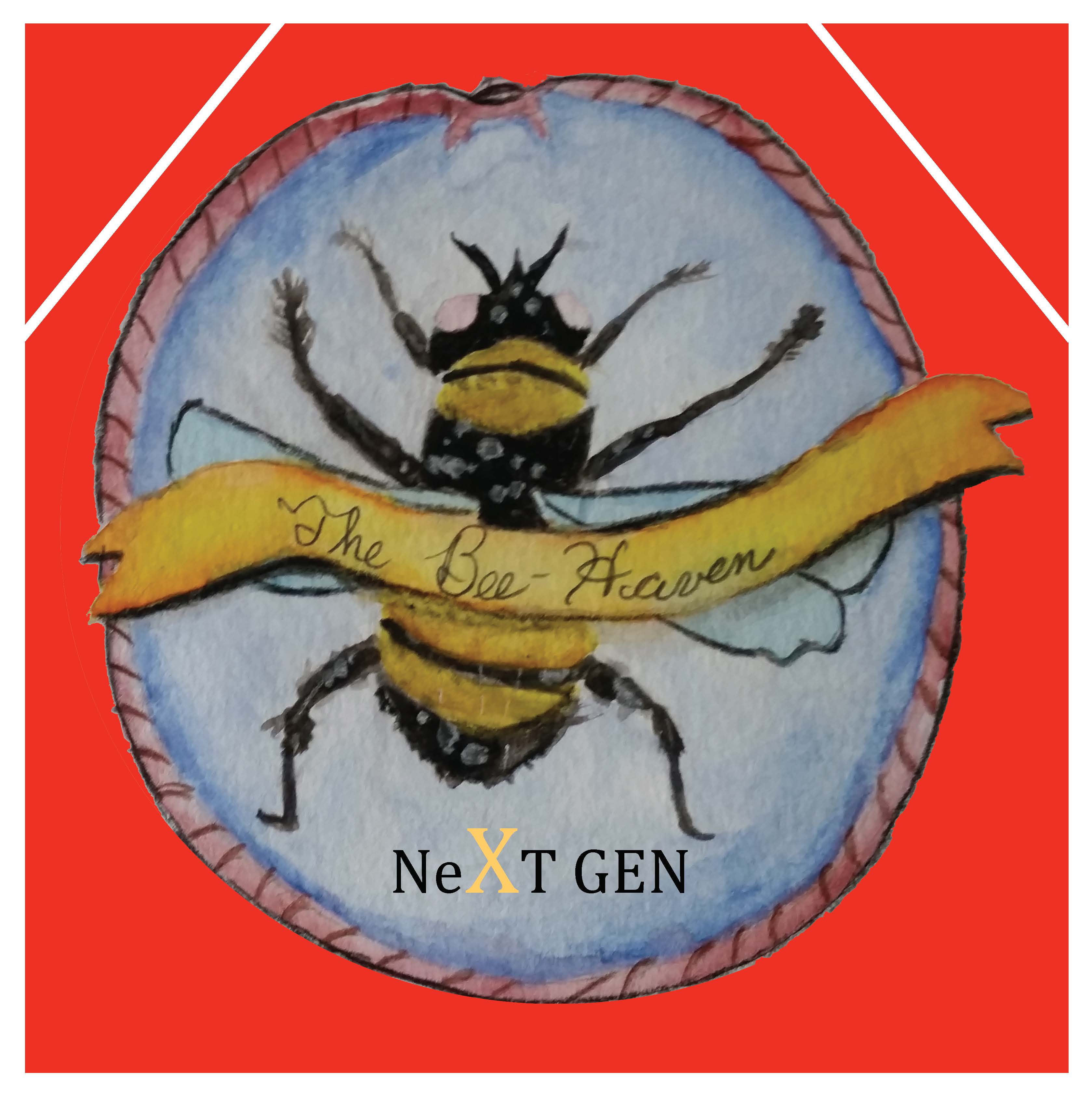 Team Description:
NeXT GEN is a team of 9 middle school students in western Maryland. Together our team learned how to use Google Classroom to communicate, how to put our individual strengths to use and how to have fun. Our team presented our solution to the Local Appalachian Beekeepers Association and at the Mineral County STEM Festival. We share our love of STEM by staying involved in many community outreach events and projects. We strive to do our best, while helping others do their best.
Innovative Solution:
BeeHaven is a structure that sits over a beehive that controls temperate to prevent the death of bees in the winter. BeeHaven is constructed of materials that provide insulation, allow sunlight to enter and be collected as solar gain and store that solar energy. There is also an air vent to keep crowded bees cool and prevent condensation from their respiration. Monitors powered by a solar panel and battery read internal temperatures, control the vent and post beehive status to the web. NeXT GEN is working with local beekeepers to test a working prototype.
---
Team Name: BrickSmart
Innovation Name: Water Multiplier 4000
Location: The Woodlands, Texas, USA
Team Description:
Bricksmart is a group of 7 students from Woodlands, Texas. Together our team can speak 6 different languages including Mandarin, Spanish, and Urdu. We enjoy solving robot missions, building crazy contraptions, working with experts, and traveling to unique places for research. We try to inspire other kids to get involved with STEM and robotics through hosting workshops, online sharing, volunteering and presenting demos at local events.
Innovative Solution:
The Water Multiplier 4000 is an environmentally and animal friendly boat propulsion system that uses Bernoulli's law to create negative pressure in the water passing through the system. Rather than chopping the water as a typical propeller engine does, it sends out a smooth, non-turbulent steady stream of water that is quieter and safer for marine life! Its blade-less design creates no threats to animals and is less turbulent (better for tiny zooplankton and delicate marine environments), and quiet (better for all sea animals that communicate with echolocation.)
---
Team Name: The LEGO Force
Innovation Name: THRIVE
Location: Westerville, Ohio, USA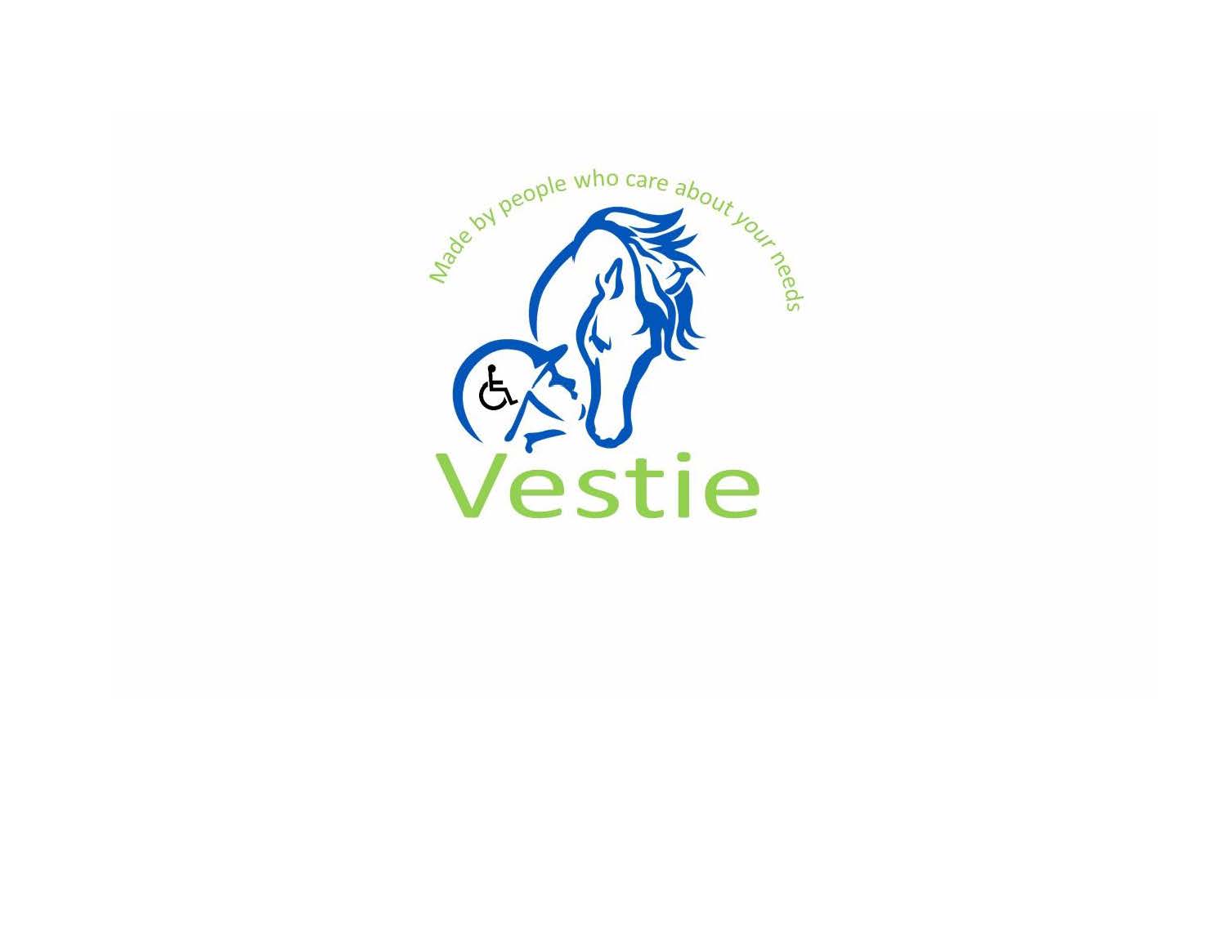 Team Description:
We are LEGO Force, a team from Columbus, Ohio. We are a diverse group of kids from three school districts, all with different personalities and cultures. We are all innovators and love to build with LEGO bricks. Our team met at the Robot Academy LEGO Robot Camps where we built LEGO Robots and competed in a Robot 'Shark Tank'. May the LEGO Force Be with You!
Innovative Solution:
T.H.R.I.V.E. (Therapeutic Horse Riding Interventional Vest Equipment) provides disabled riders with a wearable cushioning device that is customizable and ergonomic. This cushioning system will improve the current painful and uncomfortable features the adaptive saddle currently has. Our team has also co-authored a legislative bill that will incentivize equine therapy providers, thereby making horse therapy more available to the public. We met with seven Ohio Senators and Ohio Representatives who plan to introduce our bill into the Ohio House and Ohio Senate.
---
Team Name: Black & White
Innovation Name: StayBW
Location: Celje, Slovenia
Team Description:
Our team is Back & White from Celje, a town in Slovenia. Although we are all different ages, our team gets along well and is always finding ways to have fun and support each other. FIRST LEGO League has helped our team make connections with teams from the Netherlands and Russia through Skype calls.
Our motto is: 2 heads are better than 1, but 6 are even better.
Innovative Solution:

StayBW is a system for dog owners to safely leave them outside stores while shopping. StayBW uses a vacuum that can be attached to a smooth surface such as windows, doors, shelves and frames. The holder features a carabineer snap to connect a dog's leash. With the help of experts (mechanical engineer, cytologist, plastic experts) our team created a prototype that tested positively. Currently, we're working on manufacturing StayBW.
---
Team Name: Jasper County 4-H Gearbots
Innovation Name: Calf Pacifier
Location: Newton, Iowa, USA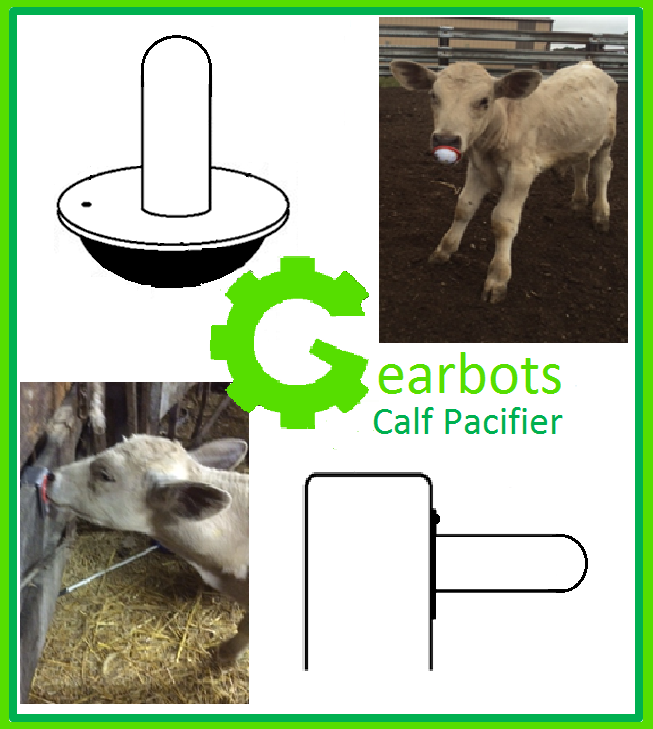 Team Description:
We are the Jasper County 4-H Gearbots, an energetic, innovative team of all homeschooled students. Our team is sponsored by both John Deere and 4-H. Our team motto is to learn, create, have fun, and keep our shoes tied (for safety). We work hard while having fun, helping each other think through project ideas and mission challenges.
Innovative Solution:

Our calf pacifier reduces cross-sucking in calves. Our design comes in two forms, both a mobile model and a stationary model.  The mobile calf pacifier is weighted at the bottom allowing the nipple to right itself when dropped so the calf can pick it back up easily. The stationary model can hang on most kinds of fences and is always available for the calf to suck.  Both designs are sealed to prevent indigestion, are washable, and easily removable by the caretaker.
---
Team Name: Periodic Pandas
Innovation Name: Bee Finder
Location: Westford, Vermont, USA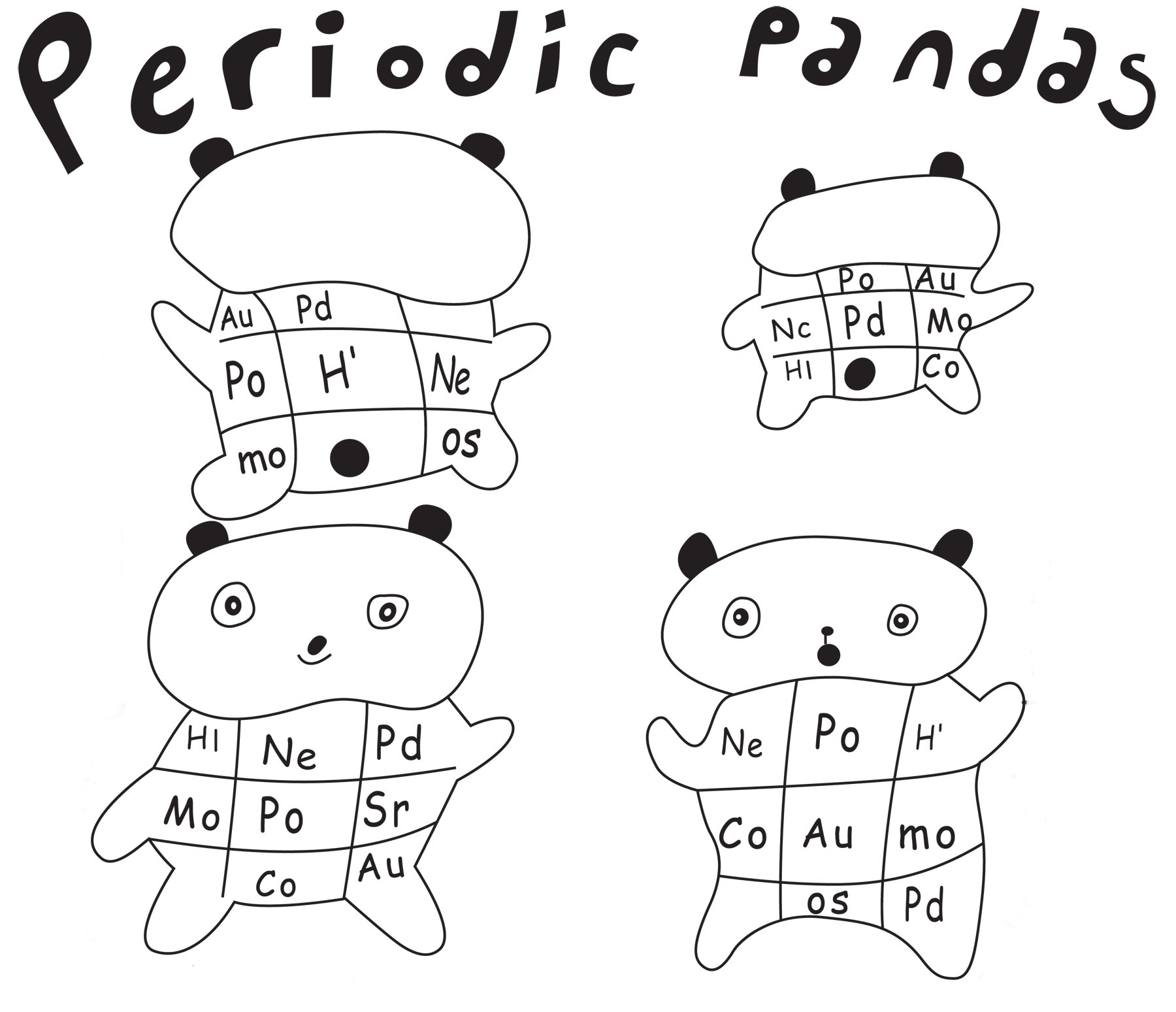 Team Description:
We are the Periodic Pandas from the small town of Westford, Vermont. Our team is made up of students between 3rd and 8th grade! Over the length of the season we became close as a team and found that we work well when addressing our challenges as a team together. We hope that our trophy from the Vermont FIRST LEGO League Championship will inspire more kids at our school to love math, science and engineering!
Innovative Solution:
Bee Finder is a solution to help improve the amount of knowledge we have on the health and population of decreasing native bees. BeeFinder collects data using algorithms based on native bee research mixed with free, open satellite and geographic map data, to find all the necessary habitat conditions for native bees. This data is used to create an individualized, easy to read map and habitat plan for many locations, including homes, communities, states and countries.
---
Team Name: Blue Rays
Innovative Solution: The Beekeeper 20,000
Location: Naples, Florida, USA
Team Description:
The Blue Rays team consists of 5 members in 4th and 5th grade in Naples, Florida. We have shown our Coaches and school that kids as young as 10 years old can demonstrate excellent collaboration, teamwork, problem solving and programming skills. Since the beginning of the season, our team has become encouraging, learned to work together to develop solutions, and we even have become experts at using "Bee puns" - Bee Amazing, Bee Excellent, and Bee Cause!
Innovative Solution:
The Beekeeper 20,000 is a pop up tent that can easily be placed over bee boxes on nights when pesticide spraying will occur. Inside the tent is a mister system that attaches to a standard garden hose. The mist simulates rain and helps call the bees in but does not harm them. Once the bees are inside, the beekeeper zips up the tent, protecting the entire hive, including the many bees clinging to the outside of the hive.
---
Team Name: Team Phoenix
Innovation Name: FISH: 3.D. Floating Island Sustainable Habitat
Location: Lafayette, Louisiana, USA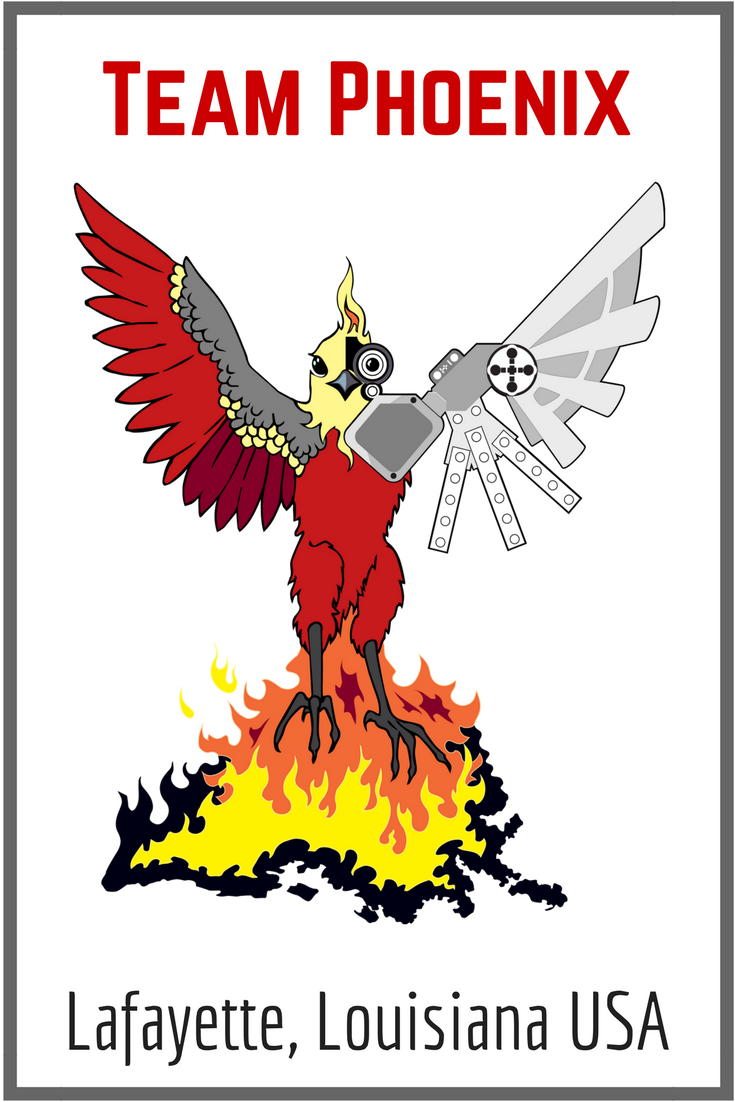 Team Description:
Team Phoenix is a team of 6 boys from Louisiana between the ages of 11 and 14 that enjoy building together and finding ways to change the world! We all have spent much of our childhood playing with LEGO bricks. Outside of FIRST LEGO League we all have different interests; some of us like participating in Shakespearean comedies and others enjoy martial arts. Despite all our different interests we all have one thing in common, our love for LEGO.
Innovative Solution:
F.I.S.H. 3D: Floating Island Sustainable Habitat, is a modular system of floating panels that harness the natural processes found in wetlands in order reduce nutrient load and restore lost floating wetlands. F.I.S.H. 3D reduces erosion by decreasing wind and wave energy in coastal restoration projects.
Engineers and individuals can create islands using our App, MyLandMaker or a DIY Kit that includes tutorials, videos and building instructions. The App allows the user to design a right-sized island tailored to specific needs, select native plants and help visualize their island to ensure it is appealing. F.I.S.H. 3D comes in 3 different geometric shapes that allow for a variety of configurations, scales to any size application, and allows for interesting shaped islands making them more aesthetically appealing. The basic features of all F.I.S.H. 3D shapes are biodegradable holes for holding plants securely and an interlocking system for connecting shapes together.
---
Team Name: The Hydrators
Innovation Name: H2O Posts
Location: Ontario, Canada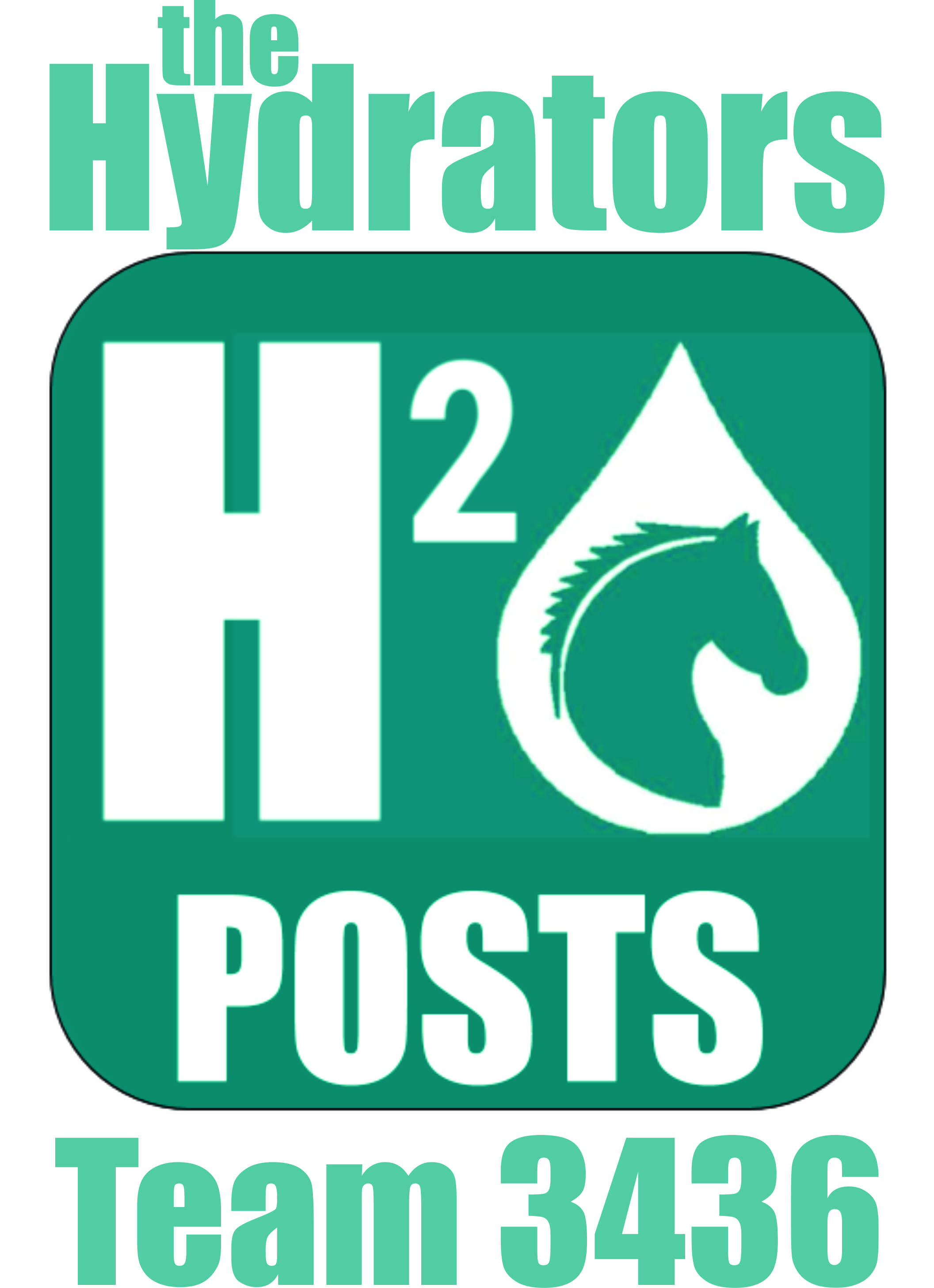 Team Description:
The Hydrators are a team of 8 students from 7 different schools. Our team met at a robotics camp in Oakville, Ontario, Canada. Despite our differences, one thing was obvious - we have passion. This helped us become good friends and teammates during the season. Our Coaches have helped us learn to manage our time and provided guidance and support when we needed it.
Innovative Solution:
The H2O Post (Horses Hydrating Outside) is an automated water post which helps farmers monitor the amount of water their horses are drinking. The horses wear an RFID tag on their halters which registers when they approach the water post. Once a horse is done drinking, the water flows back through a flow meter that registers how much water the horse drank and records it to the horse's RFID tag number/name. Farmers receive this information through the H2O app where they can monitor their horses water intake all year long.  Posts have been created to withstand winter weather so farmers can monitor their horses all year long.
---
Team Name: Les Huskies 2.0
Innovation Name: Moulée-Matic
Location: Quebec City, Quebec, Canada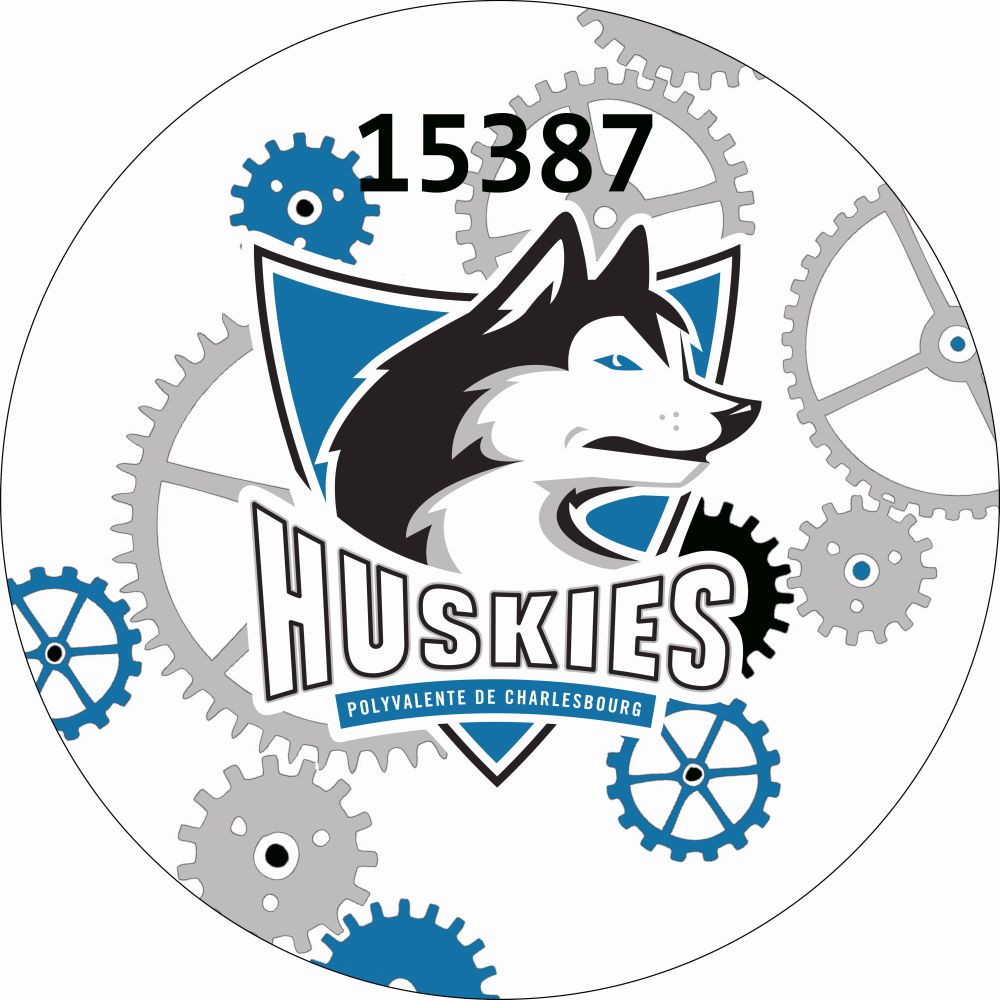 Team Description:
Les Huskies 2.0 is made up of students between 13 and 14 years old at the Polyvalente de Charlesbourg near Quebec City. This year is the first time our team has competed in a FIRST Lego League competition. Between the time our team spends together in classes and at practice we have formed a strong bond and sense of teamwork.
Innovative Solution:
The Moulée-Matic is a spoon that can help people enjoying being around, feeding and interacting with farmhouse animals without any fear of them biting, licking or transmitting diseases. The stress felt by people is also felt by the animals. When animals sense stress in the people around them they become startled. Stress can be conveyed through moving away quickly or raising your hand in the air so the animals cannot reach it. By using a spoon instead of our hands to feed the animals you can reduce the stress between both humans and animals. 
---
Team Name: Can't Find that Piece
Innovation Name: Saving Animals from Windmills
Location: Federal Way, Washington, USA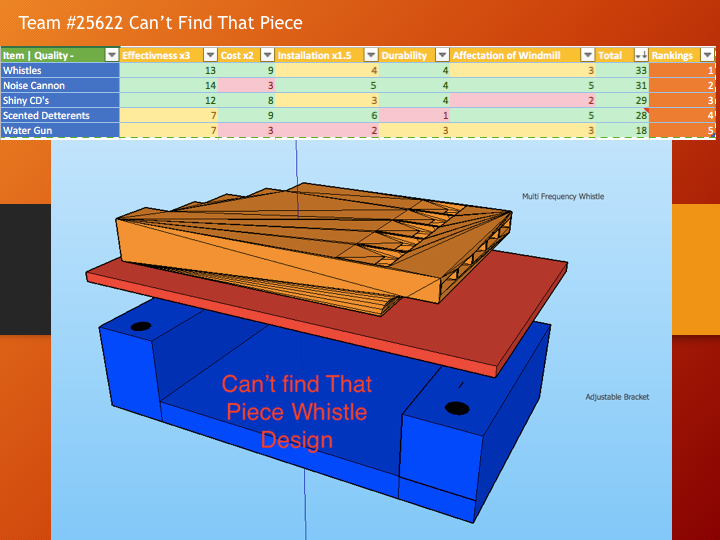 Team Description:
Our team is Can't Find That Piece from Federal Way, Washington. We are a team made up of 6 students and 2 Coaches all from different backgrounds. FIRST LEGO League taught us many important skills that can be applied to our lives outside of practice, including teamwork and leadership. Our diversity became our strength; we all took resources and knowledge we had and put it together to create our Innovative Solution.
Innovative Solution:
Saving Animals from Windmills helps reduce the number of birds and bats that are being killed by windmills. Our Innovative Solution uses whistles to deter the bats and birds from windmills by using a pitch that causes them to want to leave the area. In our design, whistle pitches can be adjusted to deter the appropriate birds for a region.
---
Team Name: SpyDog5.6
Innovation Name: B.L.U.E
Location: Waldron, Arkansas, USA
Team Description:
We are SpyDog 5.6. Our rookie team is made up of 10 members that have become like family. We have learned to work hard, have fun and embrace challenges together. Our team motto is "No Waiting". This means that we will not wait till we go to college or have jobs to begin making a difference. As young kids, we have imagination, drive and the knowledge to make a difference now.
Innovative Solution:
B.L.U.E stands for Blue Light UV Enclosure. BLUE is placed on the side of the highways to help stop deer from crossing in front of oncoming traffic. When your headlight shines off a reflector on the side of the highway, the light from your headlight shines back to you, warning you. B.L.U.E receives the car light into the uniquely designed reflector causing blue light that appears as a wall to the deer. The deer will be stopped for a moment, allowing the car to pass and then the deer can cross safely.
---
Team Name: Green Mustaches
Innovation Name: Mustaddle
Location: Grand Rapids, Michigan, USA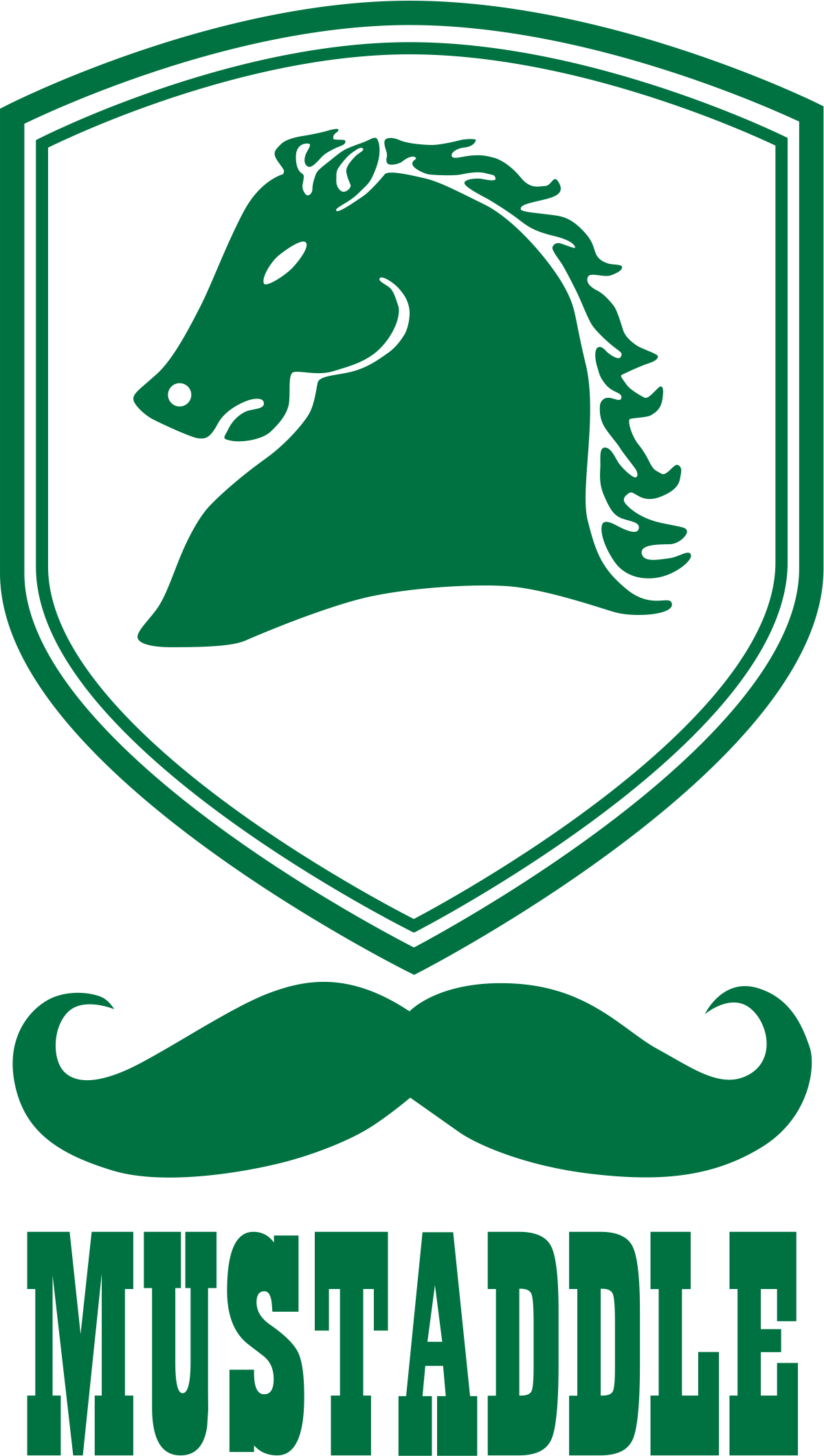 Team Description:
We are the Green Mustaches, a group of tween-agers from different schools mentored and inspired by our older siblings. None of us have a real mustache of our own. But, to share our energy we have convinced our fellow FIRST LEGO League members to use stick-on green mustaches during competitions. In addition to all our fun, we have learned how to build, test and program robots, understand Ohm's law, programming, calculating circumferences and conducting experiments to test reliability.
Innovative Solution:
Mustsaddle is designed to help improve the well-known, age old equine industry problem of improper riding posture. Mustsaddle is a "smart" saddle seat-saver that helps accelerate the learning curve for novice horse riders by providing instant feedback on proper riding posture through sensors. The accelerated learning helps reduce back pain for horses caused by uneven rider weight distribution. Mustsaddle has been successfully tested on English and Western saddles.
Innovation Name: BeeH2O
Location: Pryor, Oklahoma, USA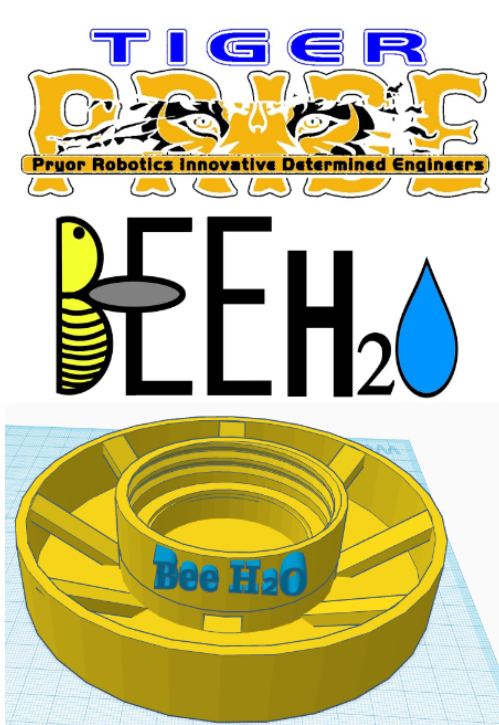 Team Description:
We are Tiger Pride. 'PRIDE' stands for Pryor Robotics Innovative Determined Engineers. Our team is made up of 9 kids from northeast Oklahoma. Our Coaches expect us to be leaders in the classroom, work together as a team, interact with the local community, do our research, set up interviews and update the team's website. Our team has been given opportunities to share our experiences at school and community events. Our team has learned our discoveries are more important than our victories, and we all have fun! 
Innovative Solution:
BeeH2O is a solution to the lack of safe water sources for bees and the increase of bees drowning because of the lack of places for them to land around water sources.
To stop bees from seeking water in unsafe places such as swimming pools and contaminated water and lessen the number of drowning bees, BeeH2O uses diagonal bridges. These diagonal bridges give bees a safe place to land while they drink the clean water provided to them by beekeepers. For more information, visit our website: www.pryortigerpride.ga.
---
Team Name: TC Blockheads
Innovation Name: TC BatClan
Location: Neola, Iowa, USA
Team Description:
Our team is TC Blockheads. We are from Neola, Iowa. Our team worked as a group to compile research and share our findings with professionals in the industry, friends and family. After learning how to apply our field research our team came to conclusions to help us with our innovative solution.
Innovative Solution:
The BatClan is a bat house made from PVC pipes that mimics bat's natural habitat.  Each house has a bat monitoring camera to watch the activity at the bat houses. In addition to cameras for monitoring, the BatClan bat house has attachments for watering systems. These systems collect rain water and hold the water within the bat house to help combat dehydration associated with white-nose syndrome.
---
Team Name: AP CavBots
Innovation Name: The MOOd Tag
Location: Augusta, Georgia, USA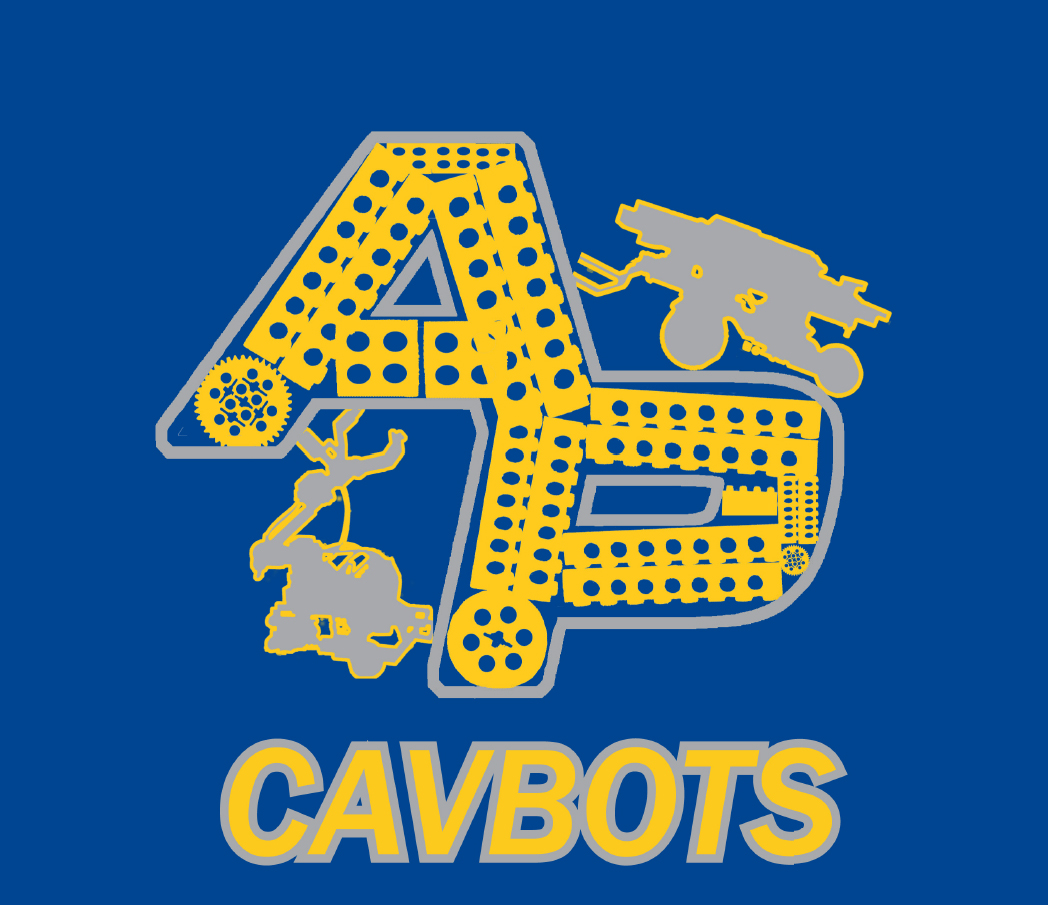 Team Description:
AP CavBots is a team of middle school students in different grades with a variety of interests. Participating in FIRST LEGO League has given us the opportunity to meet with industry experts, learn the steps of filing a provisional patent from a local patent attorney and even visit a farm! Through all of this we will be most proud if we can bring our solution to market so that humans and their animals can enjoy a safer, more positive relationship!
Innovative Solution:
The MOOd Tag is designed to help stop the overheating of animals, specifically cows. If staff is spread too thin, animals may die from overheating or suffer from nonfatal consequences such as the spoiling of their milk or collapsing. The MOOd Tag uses thermochromic paint that will change the color of the animal's ID tag when the animal's body heat reaches an unsafe temperature. Staff will be notified immediately when the color sensors mounted near the herd pick up widespread changes in the herd ID tag Color.
---
Team Name: Legos R Us
Innovation Name: Animal Deterrent System (ADS)
Location: Halifax, Nova Scotia, Canada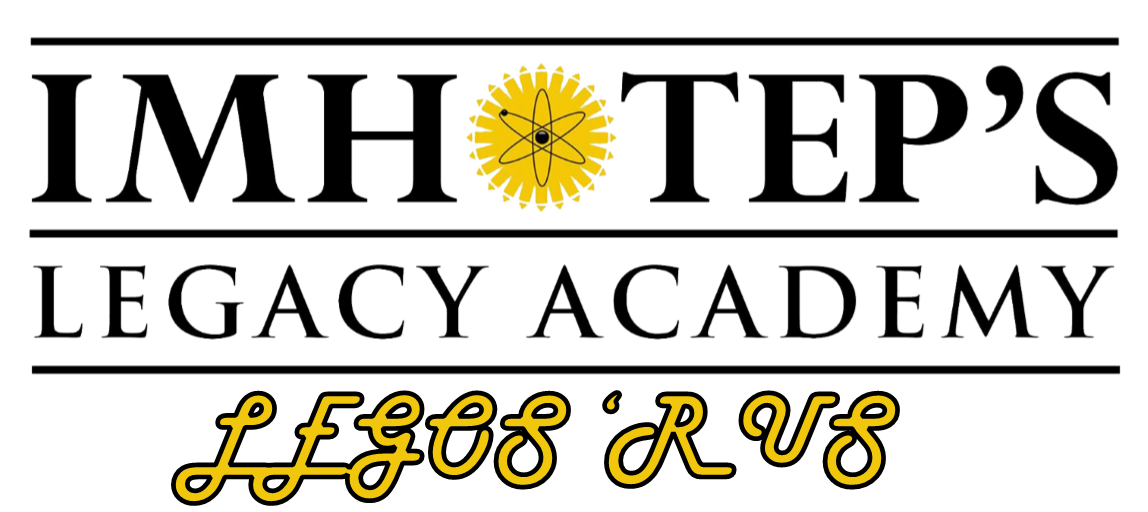 Team Description:
Legos R Us is a group of 8 diverse kids who came together and overcame challenges together despite all other odds. Throughout the season our team learned how to embrace the FIRST Core Values which has helped is grow tremendously as individuals and as a team.
Innovative Solution:

Animal Deterrent System (ADS) provides a minimally invasive solution to dependency wild horses develop from human interaction and their exposure to human waste, plastic materials and harmful structures. ADS identifies the horses (or other animals) using pressure sensors located around the perimeter of buildings. Once a sensor is activated, a high-frequency, high-intensity sound is emitted (unheard by humans), irritating the animal and causing them to leave the inhabited area. Over time, they are conditioned to avoid the area.
---
Team Name: Titanium Beasts
Innovation Name: Bee ALERT+
Location: Ann Arbor, Michigan, USA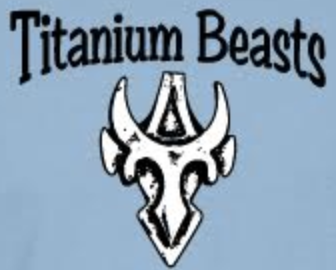 Team Description:
The Titanium Beasts is a team of students from Ann Arbor, Michigan. Our team is also a part of AA4STEM-4-H club. Through our hard work and dedication, and the chance to conduct a demonstration at the Southeast Michigan Beekeepers Association Conference we have learned so many new skills, including time management; ability to listen, understand, and respect ideas of other team members; ability to convert failed opportunities to success; become role models; gain confidence speaking and of course, Gracious Professionalism®!
Innovative Solution:
Bee ALERT+ inspects beehive health and the presence of Varroa mites in the hive without taking the frames out and disturbing the hive. There is a small camera, light and reflecting lens mounted on one end of a guiding bar. On the other end is wired to a Wi-Fi emitter mounted on the top of the bee hive. Together these features monitor and capture images that are sent to bee keepers when positive for Varroa Mites. Beekeeper's can monitor live activity and examine the hive from their phone!   
---
Partners in Innovation
 



Global Innovation Collaborators




In Cooperation With