FIRSTtv Build Season Celebration Show - How To Submit!
Jan 30, 2019
Written by Jacob Komar, Producer, FIRSTtv.
Hey FIRST fans. I'm back, and with more exciting news about our upcoming Twitch content!
Maybe you caught our announcement during Kickoff, but if you didn't, make sure you mark your calendars NOW for our Build Season Celebration Show on Friday, February 22 at 7:30pm ET, hosted by DeejayKnight, Libby Kamen and Karthik Kanagasabapathy. This show will be FIRSTtv's celebration of the end of the build season and the beginning of competition season - and we want YOU to be a part of it!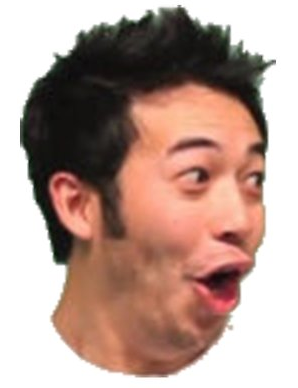 Your team can submit a video showcasing your team's build season. We want to share the process and enthusiasm that your team is going through RIGHT NOW with other FIRST Robotics Competition teams, the whole FIRST community, and the broader Twitch audience - THE WHOLE WORLD!
Send us a video of your team representing your build season, and maybe even some of that sweet, sweet robot action. This is your chance to show off! The more action-packed and exciting the video is, the more likely it is to be chosen to be aired. Even if your video isn't selected for the live show, it WILL be available in the official playlist that we publish after the show on the FIRST Robotics Competition YouTube channel.
The submission link is: https://www.firstinspires.org/2019-build-season-show
And be sure to follow us on Twitch to get notifications when we go live so you don't miss any of the action on our channel! Here's a preview of our schedule of upcoming content:
February 2, 5:00pm ET - Build Season Check-in with Team 1923, The MidKnight Inventors in Plainsboro, NJ, USA.
February 9, 6:00pm ET - Bumper Build Show with Team 987, The High Rollers in Las Vegas, NV, USA.
February 12: 2:00pm ET - International Day of Women and Girls in Science with Team 2834, The Bionic Blackhawks, at the UN Headquarters in New York, NY, USA.
February 16: 10:00am-3:00pm ET- FIRST Robotics Competition Week 0 Event in Merrimack, NH, USA.
February 22: 7:30pm ET - Build Season Celebration Show, hosted by DeejayKnight, Libby Kamen and Karthik Kanagasabapathy.
More information to come soon about competition season broadcasts! Stay hyped!
~whytheheckme (Jacob Komar), FIRSTtv Producer