FIRST Robotics Competition Blog
Control System Layout For All
Jul 10, 2018
Written by Frank Merrick.
We recently gave away an old 2015 Control System display board we had sitting around the office.
Check out FIRST Robotics Competition Team 1189, The Gearheads, enjoying their new to them display board. And some bananas.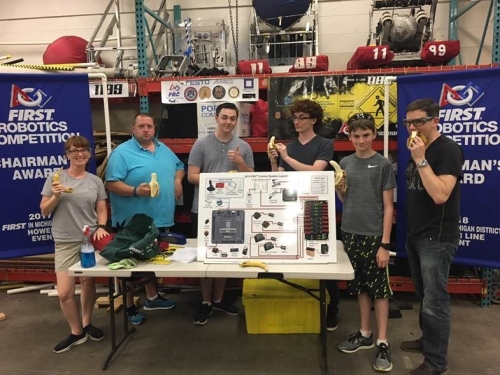 Bananas -- not just for scale anymore!
Some of you, in your requests for the board, asked if we could provide a digital version so you could print your own. Sure! Here you go!
Frank